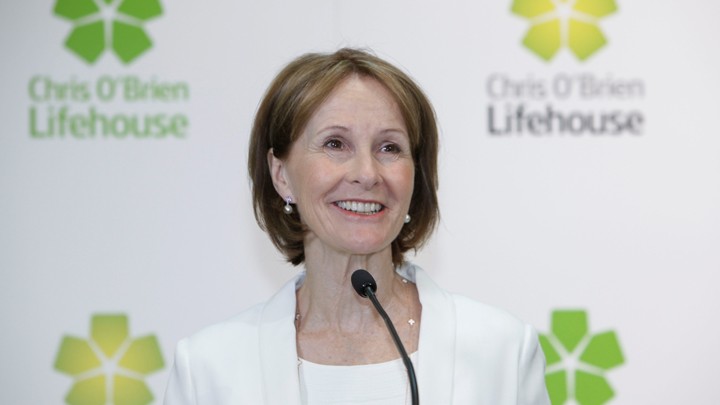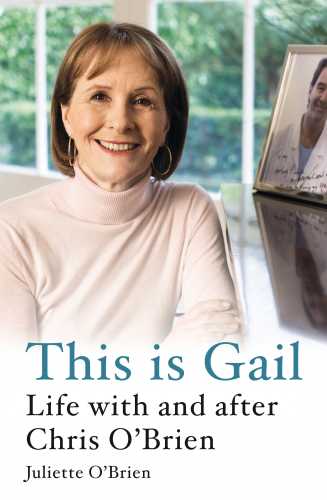 Cancer has touched my life and I'm sure it has touched most of us in the Starts at 60 community. It is such an indiscriminate disease!
Chris O'Brien, known for his surgical excellence, his appearances on the television reality programme RPA and his memoir Never Say Die, knew first-hand just how horrible cancer could be.
Outside his surgery, much of Chris's time and effort went into establishing the Sydney Cancer Care Centre as a place for the holistic care of cancer patients and their families. This dream became even more important to him when, in 2006, he was diagnosed with brain cancer.
The old saying goes "behind every great man there is a great woman", but in the case of Gail O'Brien (nee Bamford) her place was firmly beside her husband, the yin to his yang. She was not just Chris O'Brien's wife, she was his practice manager, leader of his cheer squad, fund-raiser par excellence and loving mother of their children. Their story, as told by their daughter Juliette O'Brien in This is Gail, is one of love, respect and partnership; they were true soulmates.
Gail O'Brien arrived in Australia from Ireland with her parents and siblings on 1 July 1960. To us, Chris O'Brien was an amazing surgeon, Dr Gorgeous. To Gail "he was the man she had loved since he breezed through her door in 1976 with his dark hair, green eyes, very short white shorts and a loud Hawaiian shirt."
They traveled together, whilst Chris completed his studies, and when his career took them overseas, Gail packed her children and lived in digs, always supporting her husband to become the brilliant surgeon he was. Many denigrate the woman who is wife and mother and who steps away from her career to support her husband. But when you read the O'Brien's story, it is abundantly clear Gail was not the "little woman"; she says herself that it takes cunning to be married to someone like Chris.
Chris O'Brien died in 2009, aged only 57, and was given the honour of a state funeral; so many people packed into St Mary's Cathedral. Those who thought they could just go ahead and organise the funeral to suit their own agenda, including Cardinal Pell, found themselves up against a woman who refused to quietly accept the decisions which she considered wrong.
Gail's journey to acceptance and peace is an enlightening one. Raised with strong Christian principals, she converted the Catholicity some years after she and Chris married. As faith had helped her husband, it also helped Gail. She, however, added other spiritual practices to her basic belief system. I found the retelling of this journey very moving.
Juliette O'Brien wrote in the prologue, in a letter to Gail: Growing up, I was my father's daughter. But in recent years, I think I've grown to become more like you. I want you to know that I appreciate that more and more. These words went straight to my heart and reflect perfectly my relationship with my parents.
You would think that the fates had already dealt harshly enough wth the O'Brien family, but Juliette writes: … almost two years later, my elder brother failed to do the simplest of things: to breathe in his sleep  …  Christopher Adam O'Brien … at the age of 29 … suffered a fatal seizure while he was asleep. His death left us without the comforts of legacy, some kind of longevity or the chance to say goodbye." Juliette herself was diagnosed with thyroid cancer.
Through her husband's prolonged illness, operations, chemo and radiotherapy and the death of her son, Gail never considered herself a victim. She said in a letter to Juliette: "What happened to your father and Adam didn't happen to me; it happened to them! "
Gail channelled her pain, her grief and her spiritual learning to return to work as a physiotherapist and to finish the work Chris started. As a passionate member of the Chris O'Brien Lifehouse board, she fought to fulfill his dream. a world class facility for the treatment of all cancers, including  inpatient care. Here you not only have access to the best doctors in their fields, you also have access to complimentary therapies such as Yoga, Qigong and Reflexology.
Some people inspire and some people inspire greatness in others – Gail does both. Chris O'Brien chose well when he fell in love with Gail Bamford, a petite, gentle woman with an iron core. This is Gail, by Juliette O'Brien is heart-wrenching, life-affirming, inspiring, tragic, funny and uplifting  at the same time, but I warn you while this book will warm your heart, you will shed tears. Gail O'Brien is just as awesome as her late husband and her story is just as powerful as his in every way.
"You don't get over things. You keep them with you and learn from them.
You live by them, It doesn't bury you but you live with it.
What is the point in life if you don't learn from it."
Gail O'Brien
This is Gail by Juliette O'Brien is available now from Dymocks


Comments