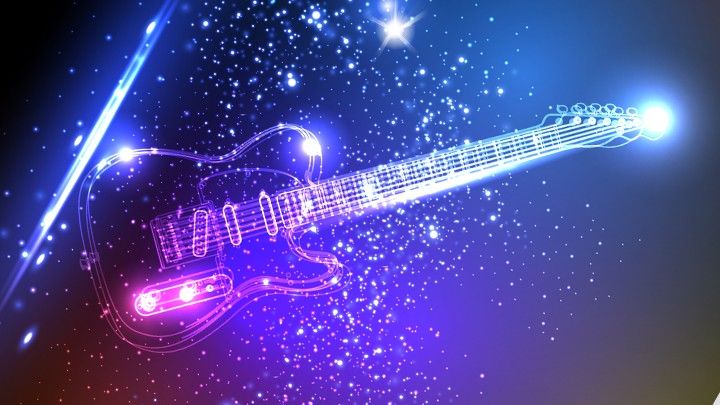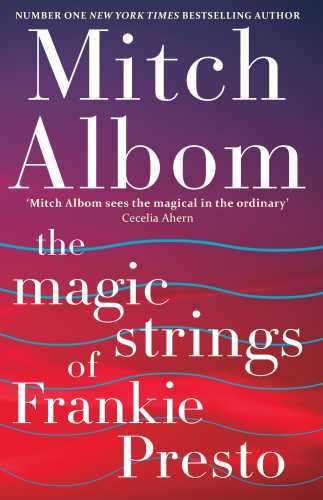 Have you ever finished a book and immediately re-read it?
In December, my library book club read Tuesdays with Morrie, by Mitch Albom a book I enjoyed some years earlier and loved re-reading. Coincidentally, this was also around the time of a new release from Mitch Albom: The Magic Strings of Frankie Presto.
What a magical book this is! It defies pigeonholing because it is part fantasy, part fairy story, a journey through 70 plus years of music history and a story of a life well lived, if not always lived well. Surprisingly I found it difficult to review – there were too many opportunities for spoilers.
The narrator of Frankie's life is the Spirit responsible for bestowing the Talent of Music. Music's voice reflects the author's lifelong passion for music and he employs the allegory to great advantage in his descriptions of events. What's more, we are never left floundering about the meaning of musical terms used, he simply describes what you need to know.
As we open the book, Frankie Presto, Francisco de Asis Pascual Presto, is dead and we meet our narrator:
"I am Music. And I am here for the soul of Frankie Presto. Not all of it. Just the rather large part he took from me when he came into this world. However well used, I am a loan, not a possession. You give me back upon departure.
I will gather up Frankie's talent to spread on newborn souls. And I will do the same with yours one day. All humans are musical. Why else would the Lord give you a beating heart?"
From this beginning we move through Frankie's life, we go back to his birth, experiencing his first musical experience. We sit with the boy learning guitar, meeting (at approximately age 5) the woman he will love for his whole life. Through Music, or the mourners, we learn his story. Some very famous music industry people allowed their names to be used in the novel, giving interviews on the steps of the cathedral. Burt Bacharach, Wynton Marsalis and Tony Bennett are just three of the mourners and all their voices reflect the person; the author uses different sentence constructions and tones for each real musician.
There are so many beautifully drawn characters in this novel. Through the author's words, we see the person, we come to know them, laughing, grieving and loving with them. We see what they see and experience what they feel. Take for example this description:
"Baffa was potbellied with a sagging chest, thick jowls, a drooping forehead, and a downward-bending mustache, so that when he sat, he seemed like a layer of frowns stacked in a chair."
Another allegory used throughout the book is that "Everybody joins a band in this life" and Frankie joined many of them. This statement is often repeated throughout the book with a further comment on a particular circumstance. We all join our first band at birth:
"… Your mother plays the lead. She shares the stage with your father and siblings"
A bad experience is dismissed with "Everybody joins a bank in this life – sometimes they are the wrong ones."
There is an element of "Forrest Gump" in this book in that we take a journey from the mid-1930's at the time of the Spanish Civil War through to the 21st century. I found myself using Google to check if some of the non-musical names in the book were real people. To my delight, many of these people unfamiliar to me did exist; so in addition to the fiction, I learned many facts.
The Magic Strings of Frankie Presto is a wonderful, magical novel which I highly recommend and yes, within days of closing its covers, I opened them again and read it for the second time. I hope you love Frankie Presto as much as I do and enjoy learning the secret of his magical strings. Music, however, must have the last word:
"Everybody joins a band in this life. And what you play always affects someone. Sometimes it affects the world"
The Magic Strings of Frankie Presto by Mitch Albom is published by Hachette Australia and available now from Dymocks.


Comments