Florrie Buckley is an orphan, living on the wind-blasted moors of Cornwall.
It's a hard existence but Florrie is content; she runs wild in the mysterious landscape. She thinks her destiny is set in stone.
But when Florrie is fifteen, she inherits a never-imagined secret.
She is related to a wealthy and notorious London family, the Graces. Overnight, Florrie's life changes and she moves from country to city, from poverty to wealth, from Florrie Buckley to Florence Grace.
Cut off from everyone she has ever known, Florrie struggles to adapt while learning the rules of a strange new world.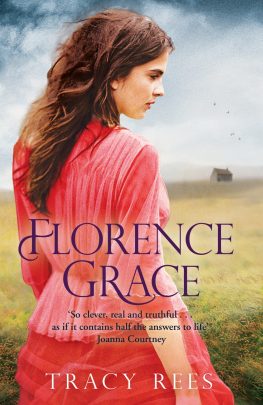 And then she must try to fathom her destructive pull towards the enigmatic and troubled Turlington Grace, a man with many dark secrets of his own.
Tracy Rees was born in South Wales. A Cambridge graduate, she had a successful eight-year career in nonfiction publishing and a second career practising and teaching humanistic counselling. She was the winner of the Richard and Judy Search for a Bestseller Competition and the 2015 LoveStories 'Best Historical Read' award.
The stunning second novel from the author of Amy Snow, Florence Grace, by Tracy Rees, published by Hachette Australia, is available from Dymocks.


Join Books at 60 on Facebook, or sign up for our weekly newsletter below for more great reading recommendations!



Comments