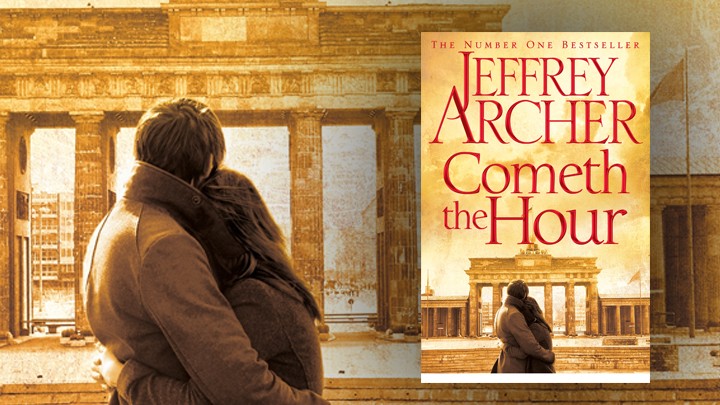 I am a Jeffrey Archer fan. My admiration goes back many years to a recommendation from a friend whose taste in books I trust – that book was Not a Penny More Not a Penny Less. Over the years since this recommendation, there are only a few I've yet to read, many of them in the series collectively known as The Clifton Chronicles. I thoroughly enjoy his short stories and love the titles of some of these collections, such as A Twist in the Tale and To Cut a Long Story Short.
Hiding on my shelves are the first five volumes of the Clifton Chronicles just waiting my attention as soon as all the books have been published. Along came book six and although another of our reviewing team nominated to read it, she had an accident so I decided that indeed … Cometh the Hour. No, I didn't read the previous 5 novels first, I jumped into Book 6.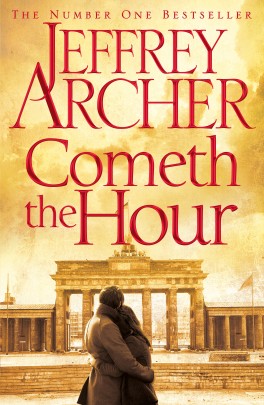 Archer knows his craft; he knows that for whatever reason, many readers will just pick up one of the chronicles and start the story from whatever point the saga has reached in that volume. It seems to me that for this reason, and for his readers' unreliable memories, Archer builds story joggers into the narrative, reminding the reader about characters and incidents.
If you forget a character, chances are the author will give you some strong hints to remind you of who, when, where and why this character. So if like me you start at Book 6, you can quickly "catch up" and be at one with the story in a few pages. What of course you miss is the fine storytelling, the plot twists, the cliffhangers, the intrigue and fast dealing which has brought you to your starting point.
What Mr. Archer does not give aspiring reviewers is a guide entitled "How To Avoid Spoilers".
As Cometh the Hour begins, Emma Clifton and Lady Virginia are sitting on opposite sides of a courtroom, which I gather is where we left them in book 5. Judgment is nigh  …   and that is as far as I am prepared to go with a synopsis of the story.
I thoroughly enjoyed this book and whilst I would suggest you start with book 1, the skill of the author means this is not necessary; you can read Cometh the Hour and enjoy it just for itself. I guarantee however that you won't leave it with anything less than a great desire to read Book 7.
A shot rings out and someone dies – but who? You know which character seemingly meets their end, but why do I think this is not what it appears? We have to wait until This was a Man is released in November to find out.
This book held my attention from page one and my interest never flagged. I thoroughly enjoyed the journey through the lives of Emma and Harry Clifton; Giles Barrington, Sebastian Barrington, their friends and enemies; and the people who are not what they seem.
Part family saga, part thriller, Cometh the Hour reinforces that Jeffrey Archer's great strength is his storytelling – and what a story he tells.
Just a note – Reviewer Laraine Fisher has in fact suffered two bad breaks which have left her in a lot of pain. I know you join me in wishing her a swift recovery and quick return to Books at 60 pages.


Join Books at 60 on Facebook, or sign up for our weekly newsletter below for more great reading recommendations!

Comments