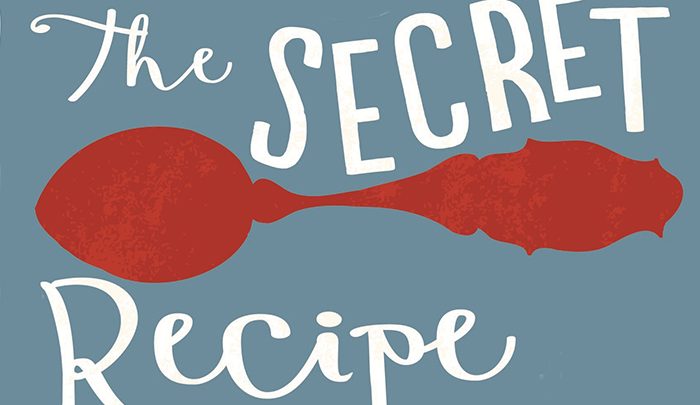 An intriguing synopsis that gave the impression it would be a mix of those two modern literary gems, 'Under the Tuscan Sun' and 'Chocolat', I was quick to put my hand up to review The Secret Recipe of Second Chances the first novel by Aussie author and renowned television writer, J.D. Barrett.
Delving into its pages, I expected the subtlety and gentleness of each of these tales, all bound together with their main characters' passion for good food and the thrill of starting an exciting new venture in an unfamiliar place. Instead, I was ferried into a world of hard knocks, fantasy, murder, sleazy scenarios – some escorted by most unsavoury images – along with tales of skulduggery, outright nastiness accompanied by the anticipated addition of culinary delights, and then an unexpected form of flirty attraction.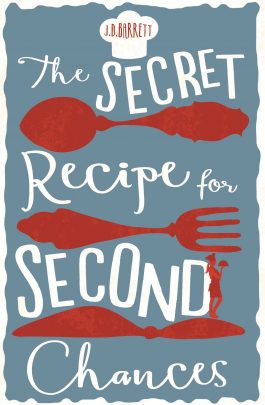 The Secret Recipe for Second Chances is a mishmash of diverse characters bound together around the plethora of relationships that help to keep a hurting woman with a big dream somewhat sane. This is a mostly amusing tale about a ragtag bunch of Sydneysiders who make up Lucy's new life. A young woman with a talent for creating culinary delights who suddenly finds herself out on her own after being married to a man with no moral compass or concern for anyone but himself.
During her stumbling endeavours to pick up the shattered pieces of her life and heart, this daring young restaurateur accidentally stumbles across an old recipe book filled with tried and true recipes. It was once the property of the renowned former owner of an old abandoned restaurant in one of Sydney's colourful inner city suburbs – once the bustling capital's must-go-to eatery. Much to her initial horror and then burgeoning intrigue, this same former owner has since metamorphosed into an eccentric and wildly flirty ghost from ages past after being murdered by a person or persons unknown.
Along with this unexpected new confidante – a man who once relished a reputation for being a magnet for his female customers – comes an endearing homeless hobo, forever on the lookout for a free feed or at least a good espresso from the new owner … and someone who knows more than he's letting on. Next to join this merry band, is an almost demented sous chef who burrows out of the woodwork to add his cooking talents to Lucy's.
So go to the cupboard and take out an oversized mixing bowl. Carefully combine this very broke young woman with these three former colleagues, the most despicable and annoying husband you could ever imagine, and blend them with a big pinch of exasperation. Mix in Lucy's eccentric mother who lives  in her own world of make believe and crazy solutions to fix every problem. Next, add a handful of regular old foodie customers from when Frankie the Ghost was in his prime, and you have a recipe that is sure to tantalise every quirky imaginative tastebud within a reader's brain.
Thank goodness, this delightful young foodster has a well-centred friend to rely on in any situation, especially when her ex-husband, who is now hell-bent on destroying her dream and ridding himself of this new form of competition, comes along to throw a spanner in the works at every opportunity.
Last but not least comes Charlie – the good looking son of Frankie, our ghost. Lucy soon finds her still hurting heart starts to perform somersaults in a way she hasn't known in years… for both the unattainable father and his very eligible son.
With a surreal touch of tenderness in a form neither of them has experienced before, one that spans the supernatural for these two lovers of fine food, Lucy anticipates this unexpected fresh awakening of desire and admiration will be appeased through a more earthly source. But it's her regular visitor – that untouchable divinely smelling apparition – that leaves you smiling and nodding with contentment … along with a little touch of pure envy. After all, who amongst us hasn't longed to experience those true soulmate forms of emotion?
I must say, I did find Lucy's attraction for this very flirty ghost a bit off-putting at first – he might be as handsome as all get up, having been attractive to a host of women in his earthly days, but his 'friends list' from that period of time certainly doesn't make for polite conversation or a wish that you had any of them in your life.  But then my heart softened and I found myself fully understanding why this recently disillusioned wife would seek out the comfort of a man who only a select few even know exists – and in this most unusual form.  After all, who wouldn't want to be desired by someone who sees into your soul and relishes each one of your experiences in order to taste life in all its fullness once more?
A word of warning to those who aren't so keen on text peppered with strong language and a few overtly sexual images from the author's sometimes Kings Cross-style imagination – some I really wish hadn't found their way into my brain.  Despite this, J.D Barrett's entertaining novel certainly lives up to its title, with secrets hidden in several places and a chance for two people to experience their own second chance in life.
Jumping between the present and past, and with more twists and turns than one of those famously snaking mountain roads in northern Italy, this tale will keep you guessing on so many fronts … right up until the very end.
Bon appetit!
The Secret Recipe of Second Chances, by J D Barrett, published by Hachette Australia is available from Dymocks.


Join Books at 60 on Facebook, or sign up for our weekly newsletter below for more great reading recommendations!



Comments