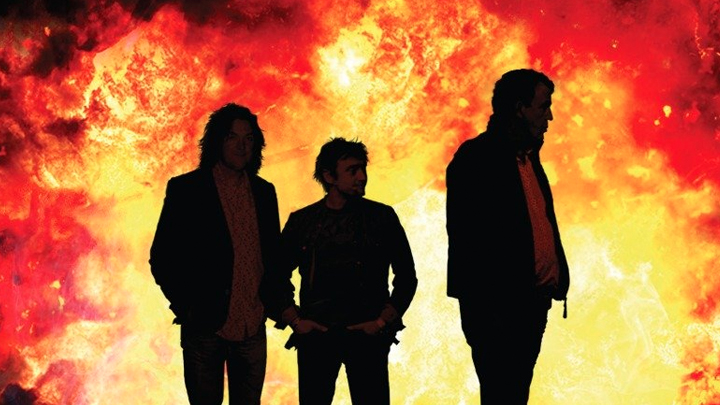 Top Gear was a phenomenally successful television show about cars and the pleasures of car ownership. From the first episode in 2002 through to the last in 2015, the author of And on That Bombshell Richard Porter was the script editor of Top Gear.
Through thirteen years of his working life, Richard had an insider's perspective of the first shaky pilot episode through to what Guinness Book of Records described as 'the planet's most watched factual program'. The show met an untimely end when Jeremy Clarkson's contract was not renewed, following a stoush with the producer of the show. Now it's time for Richard to let the reader in on some of the happenings behind the scenes of this remarkable show.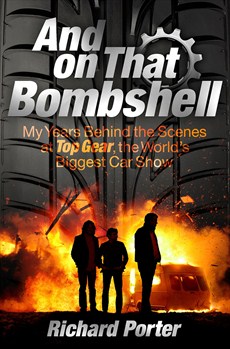 Jeremy Clarkson made a stand-out presenter for a car program because he has a nerdy and technical side which allows him to reel off facts and figures when necessary, while understanding that people usually just want to know the basics like the price and how fast it goes. Richard Hammond got the gig because he had television experience, as well as demonstrating a genuine love for cars. For the second series of the show, James May made up the winning trifecta. Their chemistry as a presenting team was immediately on display and developed over the years so that they were able to ad lib their way through segments of the show when required.
The Stig came into being when it was decided to have an unnamed racing car driver test drive cars for the show. There was a high level of security around the identity of The Stig, who initially came to work in a black driver's suit and helmet, somehow managed to eat his lunch with his helmet on, and spoke in a fake French accent to conceal his identity.  Having an anonymous racing car driver worked very well for the show, but not so well for the driver who decided that he would like to trade on his newfound (albeit anonymous) fame. It was therefore decided to kill off the character of The Stig, and an elaborate scheme was hatched whereby The Stig was seemingly launched off an aircraft carrier in an old Jag. For the next series, another Stig was introduced onto the show, this time in a white suit, with a more carefully worded contract.
Ever wondered what happened to the multitude of cars that featured on the show? The beaten and battered ones were donated to the Fire Brigade for rescue practice. Some found their way into staff garages after they were deemed just too desirable to part with. The presenters bought some of their favourites to add to their collections. But the majority sat around deteriorating because the show's producers felt concerned about on-selling them to the public in case they were lemons and brought the show bad publicity. Then one fine day, Beaulieu Motor Museum made an offer to add a selection of Top Gear cars to their display, which solved an otherwise bothersome dilemma.
A favourite segment of mine each week was where a celebrity came in and did a lap in a reasonably priced car. This segment was built on the idea of having Brian Ferry drive a low-spec car which was at odds with his ultra cool reputation. The show never managed to have Brian Ferry as a guest driver, but they did have an impressive line-up of celebrities who were delighted to be invited to do a lap. Most were remembered fondly by the team but were particularly popular if they drove themselves to the venue, hung around afterwards to watch the rest of the show be recorded, and gave the impression that they really wanted to be there. Roger Daltry brought along one of his oldest friends (the author thinks he was a plasterer) to share the day. Tom Cruise got rid of his entourage and spent time talking to Richard and James about old motorbikes. Sienna Miller hung around and shared the after-show buffet of pies and wine.
I loved Top Gear, and I enjoyed reading about what went on behind the scene on the program. If you loved Top Gear, then run out and get a copy of this book. With thanks to Hachette Australia for my advanced reading copy.
And on that Bombshell by Richard Porter (published by Hachette Australia) is available from Dymocks.


Comments