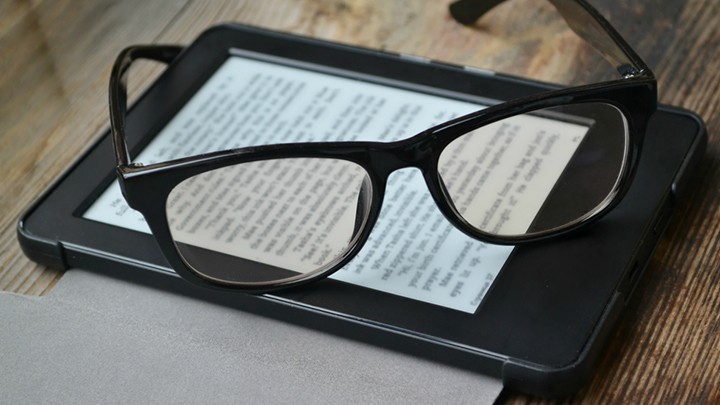 Today is a treat for people who use eReaders or read books in their tablet or smartphone – two books, both available online from Dymocks in eBook format.
Wild Bells to the Wild Sky by Laurie McBain
I am a fast reader but this book was so long and so detailed that it took me much longer than normal. It is one of those books that just has so much amazing detail.
It takes place during the time of Queen Elizabeth I, Francis Drake, a young Walter Raleigh and when privateering was rife. It is a love story, well actually several love stories that cross oceans and time.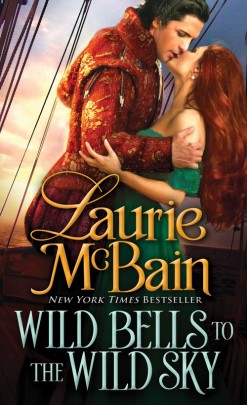 From Spain and uninhabited islands, families intertwine, seemingly without direction and yet it is these familial bonds that tie circumstance and characters together even without their knowledge.
A possible threat against the Queen sends a trusted advisor of HRH across the oceans with her favorite, Captain Christian. The Captain's beautiful wife, daughter of a high-ranking Spaniard, and their young daughter are along on the voyage to reunite with her Father and dying Mother. Unfortunately, the fates have other plans and Captain Christian is forced to send his wife, daughter and the Queen's advisor to an uninhabited island to save them. It proves a wise choice when the Captain's ship is sunk and all aboard die.
Six long years later and finally there is a rumor regarding the island.  Hope grows that the castaways might still be alive and a ship is sent to rescue them. This sets off a chain of events that involves family, revenge, deceit, greed, espionage confusion, fear and love.
This is such a richly told story that draws you deeply into the time.  If you have any knowledge of the time you will note how much detail the author has interwoven in this epic read.
Magnificently written story that will hold you on the edge of your seat until the very end. I promise you will enjoy this book as much as I did! This is an epic tale of true love but not gratuitous graphic sex. Ms. McBain has done her craft and her publishers proud and should be high on your must read list.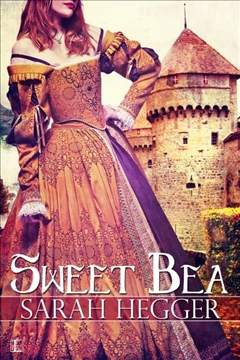 Sweet Bea by Sarah Hegger is a nice light read, a perfect book to fill time on holiday or a sunny day at the beach.
A timeless story of trying to change our own perception of ourselves and the pitfalls of not realizing your own worth. Sweet Bea is just that sort of person. Having brothers she respects and a sister who seems perfect in every way, Bea comes up with a plan on how to show the family how valuable she really is.
Taken in by a man bent on the worst sort of revenge against her Father, flattered beyond her dreams, she can't see anything bad, not in Garret or any of the other people she who cross her path. Naïve she might be but she soon changes the minds of the most cynical people and proves her true worth.
Well written with characters that have great personalities. The descriptions of the time and area draw you in and before you know it, you are at the end of the book and wanting more.
I could see this story continuing in a sequel.  Perhaps centered around the orphan Bea befriends or, even better, the prostitute who she takes into her family and life. There are just so many possibilities here to hear more about the family and friends.
Worth grabbing a copy for a book club or just to read on your own or in a group. There is not the explicit language in many books which, I am sure, would appeal to many and there are not graphic scenes that might put some people off.
Moral of this story… never underestimate your value but rather always try to be the best Sweet Bea you possibly can. We all have our strengths and place in this world.

Join Books at 60 on Facebook, or sign up for our weekly newsletter below for more great reading recommendations!

Comments