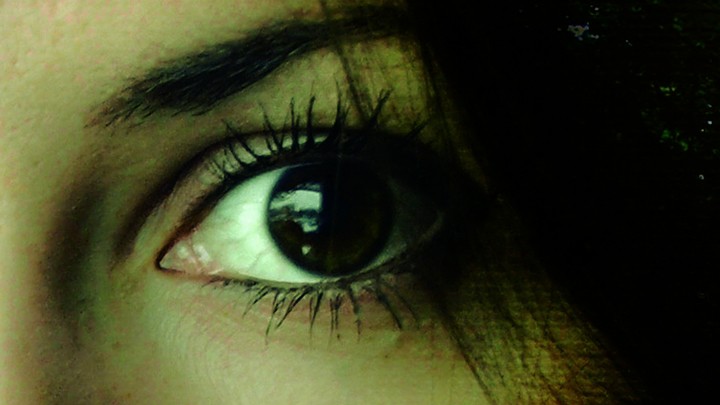 The name The Silent Inheritance suggests mystery and if I had not read that the book is a thriller I would have been just as curious. I had no pre-conceived ideas about the style or content of this book and had not read any of Joy Dettman's previous works or series.
The introduction and other parts of the book, which are written in italics, letting us know that we are reading one individual's perspective. There is something ominous about this first character. A lot of important detail is given in these few lines like the mention of a plastic bow being 'a promise in his hand'. Its significance is revealed much later in the story.
The first chapters introduce the main two characters and a gradual insight is built of Sarah and her daughter Marni. Theirs is a very special relationship with Marni being partially deaf. So many other characters are introduced and I wondered how I would remember them all. However, by two pages later I was applauding Sarah for standing up to yet another important character, Barbara.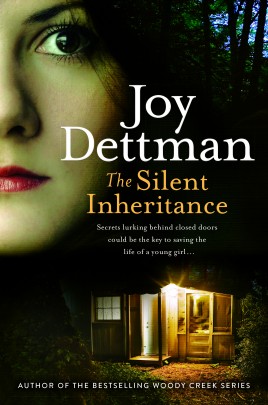 I was surprised to find italics again, but this was a very clever insertion by Dettman and one step further in revealing the thought processes of 'the killer'. Almost a quarter of the way through I could not put the book down. I was hooked.
The friendship between Bob and Sarah is subtle but it is also inclusive of daughter Marni whose shopping experience with Bob and his mother is heart wrenching but also to me absolutely believable.
The naming of each chapter is always an indication of where the author is going to lead us. By the chapter titled, "Appeasement and Aggravation", we know there is going to be yet another victim. Dettman has paralleled two particular girls, Marni and Danni, the latter being Barbara's daughter and while it is unthinkable, I did find myself picking which girl I did not want to be the next victim.
Barbara's character and way of thinking are so well portrayed. Dettman uses alliteration "Appeasement: Appearances: Aggravation: Affair: Adulterer", to highlight how her mind works. (p85) At this time, yet another twist is introduced in daughter Danni's plan to go live with Daddy. Barbara's lack of concern for her daughter Danni is such a contrast to the loving relationship between Sarah and Marni.
There are many threads interwoven throughout The Silent Inheritance but at no time do these become confused. Sometimes subtle and not easily recognised, other times, like when winning the lottery, the interplay is obvious.
Fat Freddy is an example of this. His part in the story is also told through his own eyes. My dislike for him was already established even before he committed his own crime which is yet another complication and "cover-up".
The author has an amazing ability to write as different characters. The detective Ross is an example. In describing Barbara's décor, had got up his sinuses, or her air freshener had – or she had (p 139) she then portrays someone completely different with clarity.
It is not till half way through the book that a coincidence reveals the first connection of the crimes. The drama keeps happening with twists and turns all building on a complicated, intensive and twisted plot.
A little past half way in the book is some light relief from all that tension. I found myself actually smiling and cheering (out loud) as some personal justice emerges for Sarah with her display of strength and decisiveness.
Without giving too much away, the chapter 'written by' Danni reveals a gutsy personality and her reference to Michelle from the TV series "The Biggest Loser", puts a realistic Australian stamp on the story.
The author does rely on coincidence in that some of the main characters finally meet up with each other. However, this is part of real life. For example Marni and Sarah's meeting with the detective Ross. The author sets this scene in such a way that, knowing what we do, we want a bigger conversation between these characters. The reader wants the detective to learn more and thus solve the crimes. In just letting Ross move on even more anxiety and tension is created.
Marni's meeting of her family in Perth for the first time is poignant and family secrets begin to emerge but also build more cover ups. The communication of the love between Marni and her mum, Sarah, is so beautifully portrayed.
I knew that I was caught up in this web of a story but had no idea just how much until I started to cry (more like sob) after the main climax. I came to tears again in the final chapter.
To be able to see inside so many different characters, and to find empathy with so many of them I believe can only occur with the writers ability to use appropriate words and 'paint' vivid and pictures and feelings.
A superbly written story.
The Silent Inheritance by Joy Dettman is available now from Dymocks.


Join Books at 60 on Facebook, or sign up for our weekly newsletter below for more great reading recommendations!

Comments