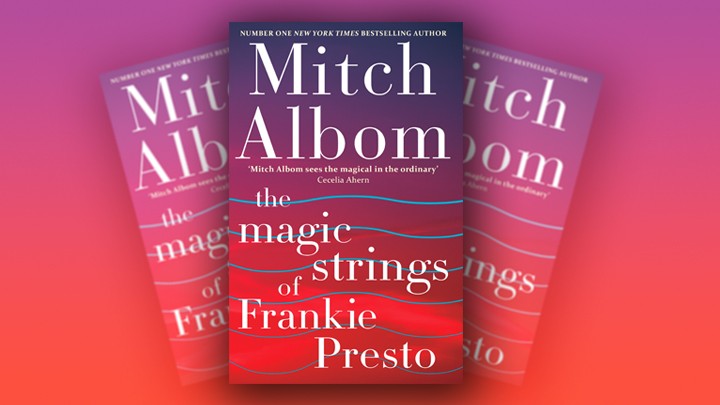 The December text for my library book club is Tuesday's with Morrie and even the second time around, with many viewings of the film of the same name, I still love this novel.
Now in time for Christmas, from number one New York Times bestseller, Mitch Albom, author of Tuesdays With Morrie and The Five People You Meet in Heaven, comes his latest inspirational, moving and heart-warming novel The Magic Strings of Frankie Presto.
At nine years old, Frankie Presto is sent to America in the bottom of a boat. His only possession is an old guitar and six precious strings.
But Frankie's talent is unique, and his amazing journey weaves him through the musical landscape of the twentieth century, from classical to jazz to rock and roll, with his stunning talent affecting numerous stars along the way, including Hank Williams, Elvis Presley, Carole King and even KISS.
Frankie becomes a pop star himself. He makes records. He is adored. But his gift is also his burden, as he realises, through his music, he can actually affect people's futures — with one string turning blue whenever a life is altered.
At the height of his popularity, Frankie Presto vanishes. His legend grows. Only decades later does he reappear, to change one last life…
Publisher Hachette Australia has kindly provided an extract of this wonderful book for Starts at 60 readers.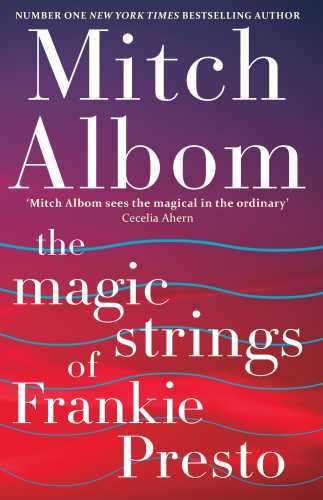 The Magic Strings of Frankie Presto by Mitch Albom is published by Hachette Australia and available at Dymocks.


Join the Starts at 60 Book Club for more great reading recommendations!



Comments