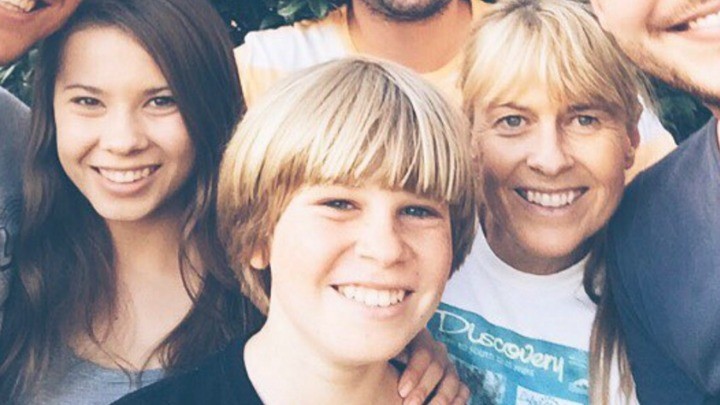 It may be one of the worst-kept secrets in Australian TV, but last night it was confirmed that Bindi Irwin will join reality TV show I'm a Celebrity… Get me outta here. But she won't be alone, Robert and Terri are along for the ride too.
The reality show in which a bunch of B-grade celebrities (at best) are dropped into the jungle and challenged to face disgusting creatures (including each other) for up to six weeks, is already underway, but it was announced on the show last night that the Irwins will be making an appearance.
The family sparked rumours when they set off on an international flight last week for a 'personal project'.
The Herald Sun reports that the Irwins will be joining the show on Monday, and will arrive at the campsite 'like a present in a box', surprising the celebs.
It has not been confirmed how long they will be on the show, or in what capacity, but one can only assume that the wildlife warriors would not be so easily cajoled into drinking rat offal or being covered in maggots, just two of the joys Shane Warne has had to face in the show already.
A major part of the appeal of the show is watching the normally pristine celebs squirm in disgust, overcome their fears and handle dangerous creatures… which is pretty much a day in the life of Bindi Irwin.
We all loved watching Bindi through her Dancing With the Stars victory; will her addition to I'm a Celebrity be enough to entice viewers with more sense and taste than the current audience?
Tell us, will you be watching? Is this the worst thing on TV?
Comments