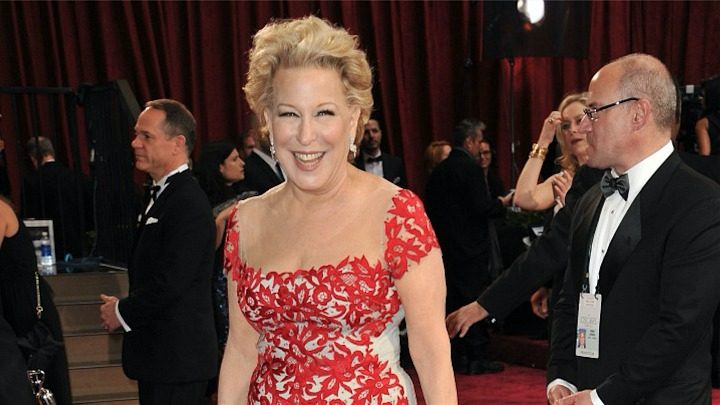 When it comes to the Kardashians, Bette Midler is the lady who's unafraid to say what everyone else is thinking!
The wonderful and witty Bette has taken swipes at the media-hungry family in the past, making fun of Kim Kardashian's naked selfies and the whole family's outrageous antics.
Now Bette has revealed that she named her chickens after the three Kardashians sisters Kim, Kourtney and Khloe, but unfortunately fate wasn't so kind to one.
Bette says Kim – the chicken – unfortunately developed a yeast infection and died.
"We have the Kardashian sisters, actually, our chickens," said actress and singer proclaimed with a smile, before sadly adding, "Kim died of a yeast infection. We had to get some different ones."
Bette fist shared the names of her feathered friends with a Tweet saying: "Spent yesterday cleaning out the chicken coop; came out covered in sh*t …. The hens are Kim, Kourtney and Khloé. And they're exactly like their namesakes!"
You've got to love her honesty!
Bette has well and truly earned her name as the over 60's Queen of Social Media thanks to her hilarious commentary and insights into her entertaining and eventful life.
All hail Queen Bette!
Are you a fan of Bette's? What do you think about the Kardashians and reality TV stars?
Comments