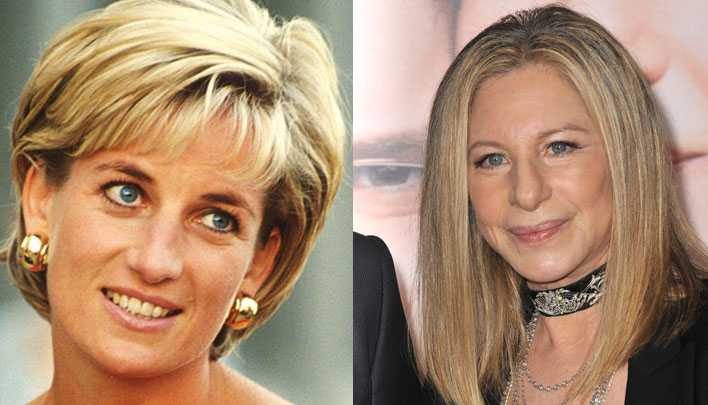 Barbra Streisand has shared a beautiful photo from the night she met the late Princess Diana at a charity benefit for Princess Diana's AIDS organisation, the Crisis Trust. Barbra was said to be so overcome with nerves at meeting the princess she was unable to respond when Diana asked her a question.
The princess wore an incredible Catherine Walker midnight blue dress and a pearl choker featuring a large sapphire jewel for the event – another elegant and timeless outfit to add to her many other inspiring looks.
Upon arriving at the event the princess met with Barbra and the other members of the cast. Overcome by nerves, the singer was lost for words when Diana spoke to her, prompting actor Nick Nolte to step in and answer for her.
The event doubled as the premier of Ms Streisand's film The Prince of Tides, which went on the be a global success and earn seven Oscar nominations.
It is thought to be the only time Barbra and Diana met, with the night later gaining controversy when it was revealed at the inquest into Diana's death that she told Barbra, "I'm mad and my husband agrees", referring to her tumultuous relationship with Prince Charles and speculation over her mental health. She allegedly later added,"He wants me treated in a home".
Barbra has never commented on the night before and seems to only have fond memories of meeting the princess. She also shared a second picture from the night – a photo with co-star Nick Nolte.
What is your fondest memory of Princess Diana?
Comments