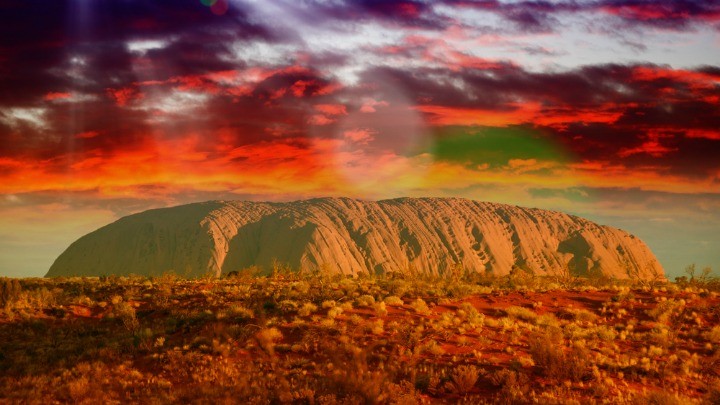 After an incredibly dry 2015, rain in Australia's Red Centre has transformed the landscape, turning the outback green. Star of the show is Uluru, which has been changed dramatically by the latest deluges.
Parks Australia shared these awe-inspiring photos of the iconic rock, which is covered with silvery streams and has changed colour to a deeper mahogany.
Others have taken to social media to share images of The Rock:
The surrounding outback has also undergone an incredible transformation:
Rain in the Red Centre has turned the outback into a sea of green: https://t.co/j8Ywd1n9q8 pic.twitter.com/0AgtVZRDT6 — The New Daily (@TheNewDailyAu) January 17, 2016
Great pictures as rain in the Red Centre turns the outback into sea of green #Australia https://t.co/MuGRLLBKB7 pic.twitter.com/xhpZJ8Vr8v

— Dan Smith (@0DanSmith) January 16, 2016
Have you been to Uluru? Would you like to see it like this? Share your memories and experiences.
Comments