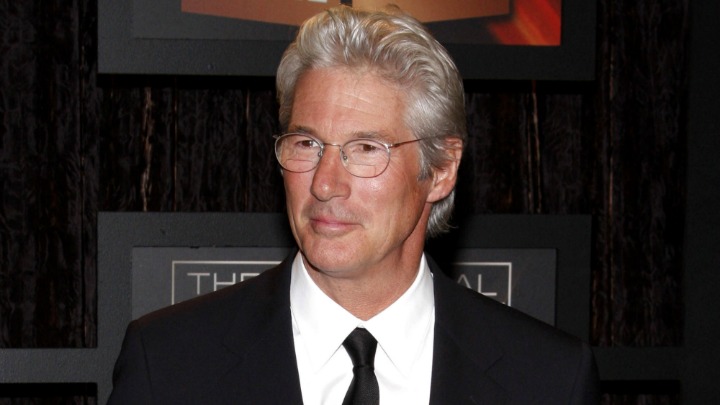 Richard Gere has always been the favourite of many thanks to his charming looks and at 66, it does not appear like he going to slow down.
At the 62nd Taormina Film Festival opening event which is dedicated to eradicating homelessness, Richard Gere couldn't look happier as he walked with 33-year-old girlfriend Alejandra Silva.
Richard couldn't keep his hands off the Spanish socialite and instead of being shy, they were photographed kissing and nuzzling closely. However, during the event, he did appear to be slight red-faced as Alejandra whispered something into his ear.
They were again photographed walking along the historic city streets in smart casual wear, while holding hands.
Daily Mail reports, it's believed the duo were seeing one another for at least a year before going public with their romance at the event.
Alejandra who is a publicist attended Leweston School in Dorset, UK, and is described in local press as a regular among Madrid's glitterati and Spanish aristocracy.
Although Richard and Alejandra have been together for a year, she is reported as being the estranged wife of Govind Friedland, son of American mining magnate Robert Friedland. Together the pair have a young son, Albert.
As for Richard, he announced he was divorcing wife Carey Lowell of 11 years in September 2013, but the two are yet to finalise their divorce.
Some people say that Richard is just too old for this while others think that it's never too late to find love. Whatever it is, we're definitely still in love with Richard.
Do you agree that age is just a number? What do you think of Richard's new love?
Comments