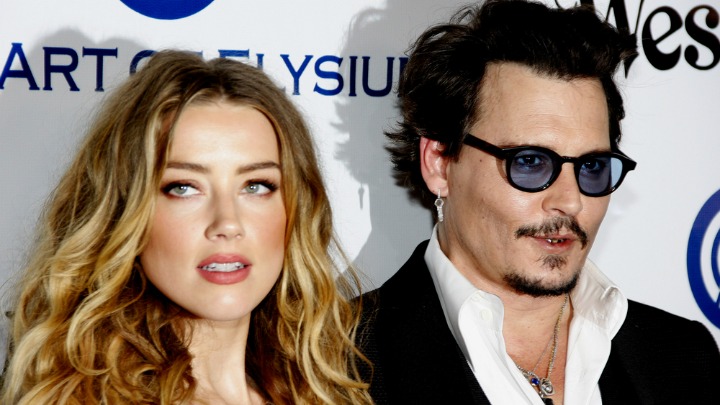 It appears that the drama is far from being over. Amber Heard called the cops yesterday, claiming estranged husband Johnny Depp is violating the restraining order against him.
But how so? Depp is all the way in Bahamas, recuperating on his private island.
TMZ reports the actress called the police on Monday (June 16, 2016), claiming people who work for Depp were removing items from their downtown L.A. home, including things from the wall and furniture.

Earlier, Amber Heard said she was would not want to file a police report because she says she still loves Johnny Depp and "doesn't want to bury him".
However, Amber's lawyer, Samantha Spector, said Amber would file a police report because she was being trashed in the media because of Johnny and his team.
According to the temporary restraining order granted to Heard, Depp must stay 100 yards away from the home he shares with Heard.
However, there is a provision of the order that allows Depp to remove "personal items," such as clothing and belongings he feels he needs until Friday's official hearing.
TMZ revealed this photo of the moving truck loaded with a bunch of men's clothing, presumably Johnny's but a desk was moved back inside the building.
Law enforcement sources told TMZ that both sides agreed the desk was not an essential item.
Sources close to Depp confirm his team is taking "personal items" but they believe it's within the scope of what the order allows.
Sources close to Heard, however, told TMZ they think Depp is "overreaching."
Some fans are saying that Johnny has every right to take back what he rightfully owns while some think that it's a matter for the courts to decide. What do you think?
Do you think Johnny Depp should be allowed to at least take his own belongings? Is Amber over reacting?
Comments