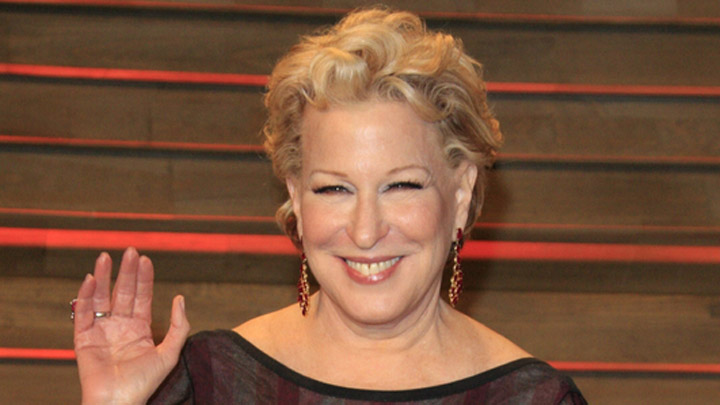 We have some just delightful news this morning for fans of the Divine Miss M: she will star in a Broadway revival of Hello, Dolly!, the iconic musical.
Movie and theatrical producer Scott Rudin told The Associated Press, "There has not been a new production in 50 years.
"Partly it was the difficulty of who could play Dolly. It had to be someone who could take it to a different level. Bette is the only one who can. Never has there been something more inevitable than her in this role", he said.
Bette will reprise the role of Dolly Gallagher Levi in the classic musical about a matchmatcher who needed to find a rich man a suitable wife.
The 70-year-old's first performances are set to begin on March 13, 2017, with an official opening night of April 20, 2017. Rehearsals begin one year from yesterday, reports the Daily Mail.
"Many times through the years I've been asked about bringing back Hello, Dolly! and it has always been, 'Who would be my dream Dolly?'" said Jerry Herman, who wrote the score of the 1964 hit, in the announcement of the plans.
"And though I've had literally dozens of names tossed at me, I knew that we needed more than just a wonderful singer or a wonderful actor, so I held on to the hope that she would also be a distinctly original persona. Who is out there that has the necessary stature, warmth, the incredible talent and ability, and especially the singular, outsized personality that I was looking for in a 21st Century Dolly? Only one person: Bette Midler. Only Bette could bring Dolly brilliantly back to 'the lights of 14th Street!'"
You may remember the amazing musical version of the play, starring Barbra Streisand, that was released in 1969, and now Bette is taking over the reins.
Midler is no stranger to Broadway – she made her debut as Tzeitel in the original production of Fiddler on the Roof and later returned in concerts, including Bette Midler's Clams on a Half Shell Revue and Bette! Divine Madness. She also was a producer of the musical, Priscilla Queen of the Desert.
Rudin, who produced her film The First Wives Club, said she is the perfect choice — an electric singer, a powerful actress and a savvy stage veteran and "shows used to be built around a star like this,' he said. 'Now it will again".
We couldn't agree more! Are you excited about this? Would you love to see the Divine Miss M in the iconic role?
Barbra Streisand as Dolly in "Hello, Dolly!" (1969):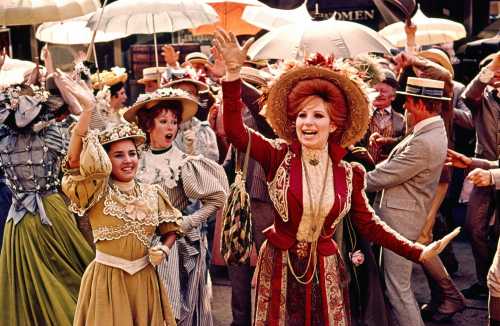 Comments