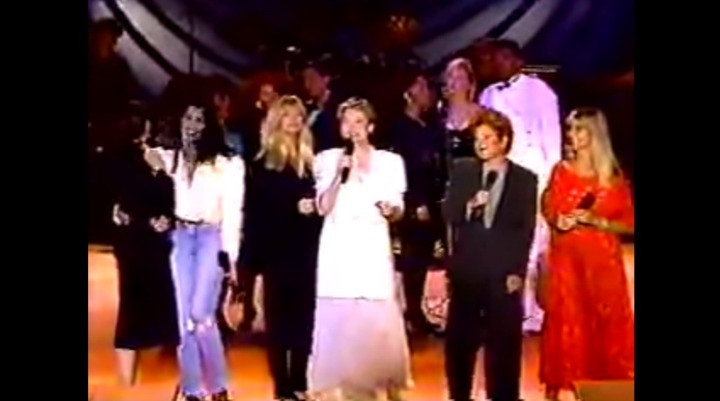 This amazing throwback video proves there really is nothing like old-school talent. The video was filmed in 1989 at the Friends of the Environment concert where dozens of celebrities came together for the event to raise awareness for the environment, with Meryl Streep leading the charge and headlining the evening.
At the end of the night, Meryl called some of her best friends to the stage to help her close out the show. Along with Meryl, Bette Midler, Goldie Hawn, Cher, and Olivia Newton-John belted out a moving version of the Louis Armstrong classic 'What a Wonderful World'. There's a sixth lady singing with them on stage, but for the life of us we can't figure out who it is! Take a look and tell us who you think it might be…
Who do you think the sixth singer is? Who is you favourite out of the group?
Comments