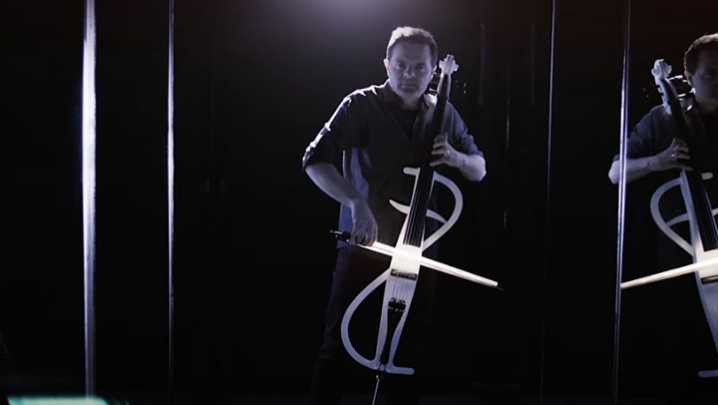 Today we are blessed with a musical gift like few others.
"Imagine Mozart and Adele in the same room in an intense co-write session quill and pen in hand, respectively." Well, this is what has been done to produce what is being called "Chello", by The Piano Guys, who bring together a mash up of Adele's Hello and Lacrimosa from Mozart's Requiem Mass in D.
This video and track have been released in a musical experiment second to none. It was created by blending 100 tracks of acoustic and electric cello.
According to the excerpt on Youtube, Hello/Lacrimosa (or "Chello," as it has affectionately been called in the studio) is a musical experiment bridging 18th century spiritualism and 21st century secularism. Imagine Mozart and Adele in the same room in an intense co-write session, quill and pen in hand, respectively. Picturing this hypothetical hangout helped to spark the creative combination of the two.
As you can hear, both tunes' divergent traits presented challenges. One wallows in a wide, painstakingly minor 12/8 time and the other drives a poignant bi-polar major/minor common time. One draws its power from the fullness of a grand chorus and orchestra, the other from the isolation of a lone voice and piano. One conforms to age-old counterpart canon and musical theory, while the other is conveyed via verse/chorus pop song parlance. However, they share the same fundamental feeling — "Lacrimosa" (meaning "weeping" or "tearful") mournfully bemoans spiritual death, while "Hello" gripes about relationship regrets. Different centuries. Different realms. Same emotion. Perhaps we aren't as far from our predecessors as we think we are.
You'll hear towards the end of the tune an attempt by both motifs to meet in the middle as the two textured melodies intertwine. In their respective stories both plead for reconciliation. Neither seemed to find it apart, but together they sing of a second chance.
This is worth many shares we think, not just one!  Beautiful!
Comments