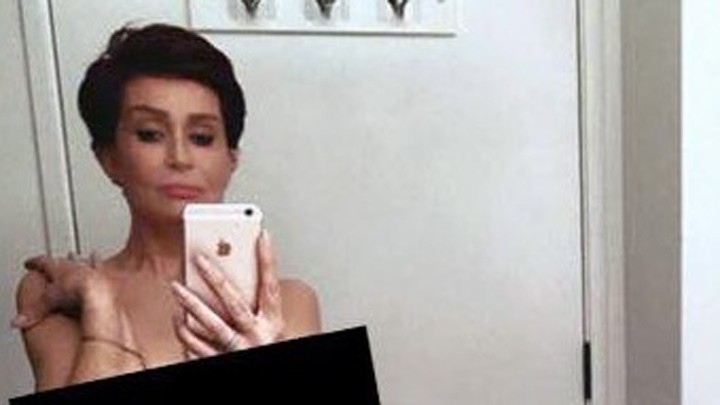 From the moment Kim Kardashian posted her first nude selfie since given birth to her second child on International Women's Day, social media has gone into overdrive.
Us Starts at 60 readers of course couldn't be bothered about what the woman who's infamously famous for nothing is doing, but it's what famous over 60s have been saying about the whole saga that is the most entertaining.
First, there was Bette Midler who said, "Kim Kardashian tweeted a nude selfie today. If Kim wants us to see a part of her we've never seen, she's gonna have to swallow the camera".
Kim Kardashian then retaliated after Bette Midler offered her some "choice words" this morning. The 35-year-old reality TV "star" accused Bette Midler of being fake.
"Hey Bette Midler, I know it's past your bedtime but if you're still up and reading this send nudes #justkidding", Kim's nasty Tweet read.
She followed this up with, "Hey Bette Midler, I really didn't want to bring up how you sent me a gift a while back trying to be a fake friend then come at me #dejavu".
Sharon Osbourne, wife of Ozzie Osbourne form Black Sabbath and the star of 'The Osbournes' took to Twitter to show off her body.
"@kimkardashian you inspired me! #liberated #thetalk."
The 63-year-old posted a photo along with the message that mimics Kardashian's: It's a nude mirror selfie with her right hand grabbing her neck and black bars covering her body.
We love her bravery and also her attitude – who says you can't show off your body when you're 60?
Her fans certainly think she looks great and so do we.
One commenter said "I would rather see you any day over kim kardashian. Love you sharon", and another said, "Kim Kardashian obviously makes a living that started with her body. What you've done is true, sincere empowerment".
Take a look and tell us, is it body empowerment? Or is it attention seeking?
Comments