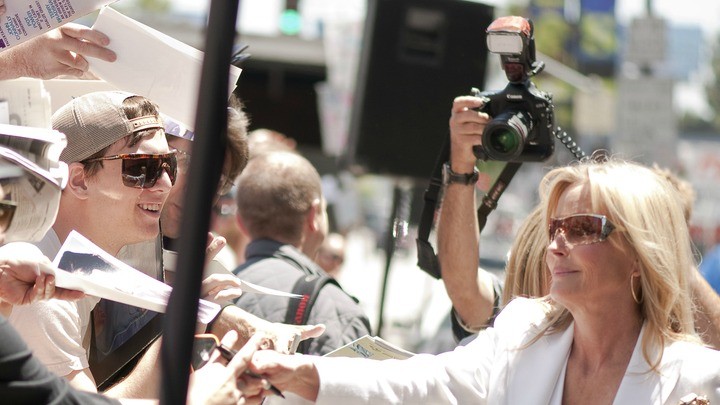 When was the last time you saw Bo Derek? The 'Tarzan, the Ape Man' actress had been out of the limelight for quite a while so when she came out last Sunday to the United States Polo Open Championship in Florida, the paparazzi's swarmed all over her. Looks like nothing has changed for the Long Beach beauty.
She cut an elegant figure in a porcelain print shirt paired with white jeans with natural-looking makeup and her hair down. Bo accessorised lightly with hoop earrings, a hat, bead bracelet and gold ring.
Bo Derek in @WellingtonFL…. https://t.co/eEK7FjYa8h

— Wellington FL (@WellingtonFL) April 25, 2016

Bo Derek first dropped jaws in 1979 after she was cast as Jenny Hanley, in the Blake Edwards film '10' which also launched a bestselling poster for her in a swimsuit.

Here's Bo in 'Tarzan, the Ape Man'…

She also acted in 'Bolero' (1984) and 'Ghosts Can't Do It' (1989), both of which were directed by her late husband John Derek.
Now, almost 40 years after her big break, Bo is still stunning.
Do you like Bo's new laid back style? Do you remember watching any of her movies?
Comments