"Happy Birthday, @russellcrowe. ‪You'll always be part of our family. Even though we can't see you right now, we're giving the beautiful fig you gifted us a hug and thinking of you.‬
‪Hope your day is extraordinary.‬"
Bindi and Chandler also shared two photos of the thoughtful gift, which is thought to symbolise the beginning of something, as well as longevity, due to the prominence of the fig tree in the bible. One photo shows the couple hugging the tree, while the second is a close up of the card attached to the gift.
"Presented to Bindi and Chandler to commemorate their wedding," the note from Russell reads. "Love from Russell Crowe and family."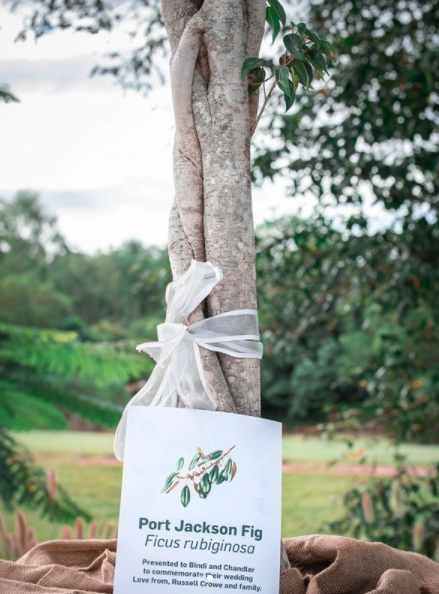 Due to the introduction of strict social distancing guidelines, Bindi and Chandler made the decision to bring their wedding forward and stick to a total of just 5 attendees as they said their vows in the gardens of the family's Australia Zoo on the Sunshine Coast.
The couple, who have documented their relationship milestones on social media, revealed the news just two weeks ago as Bindi shared a sweet photograph on Instagram, alongside a lengthy caption which explained why the pair decided to bring their nuptials forward amid the ongoing coronavirus emergency.
"We held a small ceremony and I married my best friend," she wrote. "There are no words to describe the amount of love and light in my heart right now. We've planned this beautiful day for nearly a year and had to change everything, as we didn't have guests at our wedding.
"This was a very difficult decision but important to keep everyone safe. We wish all of our friends and family could have been there with us, however it's lovely that we will be able to share photos and videos. Right now we're encouraging the world to hold onto hope and love, which will carry us forward during this profound time in history."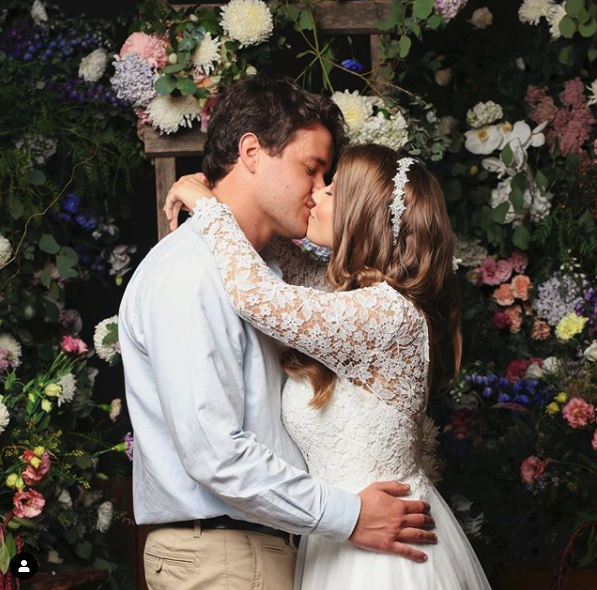 She went on to reveal the special roles that her family played in the day, including how they honoured the bride's late father Steve Irwin.
"Today we celebrated life and revelled in every beautiful moment we shared together in our Australia Zoo gardens," she added. "Mum helped me get ready, Robert walked me down the aisle, Chandler became my husband and together we lit a candle in Dad's memory. We shared tears and smiles and love. Thankfully, since we all live at Australia Zoo as a family, we could be there for each other. To everyone reading this – stay safe, social distance and remember LOVE WINS!"