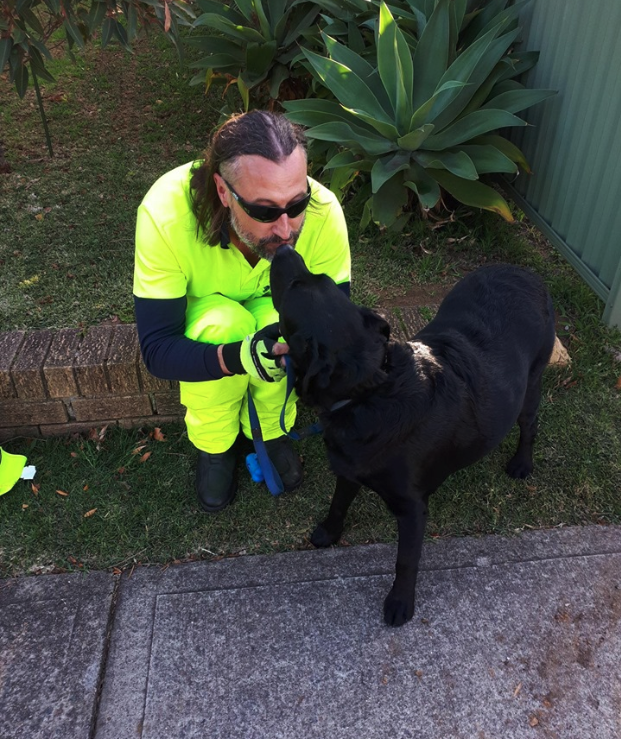 "AUSTRALIA POST REALLY DELIVERS!" a spokesperson from Hornsby 050 wrote on Facebook. "This morning FRNSW was informed of a house fire by a postie doing his rounds who noticed smoke logging on a window of a house in Asquith and alerted 000.
"Thanks again to the local postie who did a excellent job."
The fire service later posted another message to "legend" Richard, adding: "A special thank you is in order for this legend!! Richard Pumpa your community spirit certainly save a tragedy today. Zack is alive and well. Thanks Richard for raising the alarm early. The fire was contained quickly and all pets had a lucky escape!!"
The fire service also shared several photos of the damage the blaze – believed to have started at the rangehood – cause to the inside of the home, with one photograph showing a scorched hole in the ceiling, with insulation visible having seemingly fallen through the hole in the roof. While another shot revealed the extent of the smoke damage, clearly showing the black stained ceiling and walls, which appeared to have previously been painted white. And another photo showed one firefighter in full uniform battling the flames using the hose.
Photos of the rescued animals were also shared, including the image of black Labrador Zack with his saviour Richard. One photo showed a dog lying on a doona, receiving oxygen at the scene. While another sweet image showed a pet cat snuggled up on the knee of another emergency service worker, enjoying a stroke.
One of the residents of the house, Lily Edwards, also heaped praise on the rescue workers on social media, writing: "I cannot thank you guys enough for all you did. You saved our pets and i'm so thankful for everything."
She also added a message for postie Richard, saying: "I can't begin to thank you enough. How you broke down our fence and started to water the fire down just shows how much you care for others. I'm forever in your debt." To which Richard replied: "I am beyond happy to have assisted in the saving of your loved animal friends. I wish your family the best in their recovery."
Members of the public were also quick to praise Richard for his actions, with one person writing: "Bless you sir!" Another said: "You are a legend. Hope Post is tracking how valuable you guys and gals are, not just to your organisation but to the community, savings animals and property, talking to and caring for people. Whoever thinks you just deliver letters grossly underestimates what you do. Thank you very much."
While a third wrote: "Thank you to the postie and Fire personal. I don't know the owners but I'm glad you saved the animals."