Many fans were quick to comment on the glam look, with one writing: "Love your outfit and fabulous shoes. You all look gorgeous." Another added: "You are amazing, so inspirational." While a third wrote: "Looking amazing Joan."
Meanwhile, Joan hasn't slowed down when it comes to her style choices and she was pictured just last month in a gorgeous off-the-shoulder black frock for the Lady Garden Foundation Gala alongside the Duchess of York. Sporting her usual slightly curled hair-do, the beautiful actress smiled broadly for cameras in the floor-length dress, with a stunning statement necklace sparkling in the light.
Adding a bit of edge to her ensemble Joan went with a bold pair of heels featuring silver studs, which matched perfectly with her large silver earrings and glittering ring. Meanwhile, the actress added a pop of colour with her favourite bright red lipstick and highlighted her gorgeous green eyes with dark eyeliner.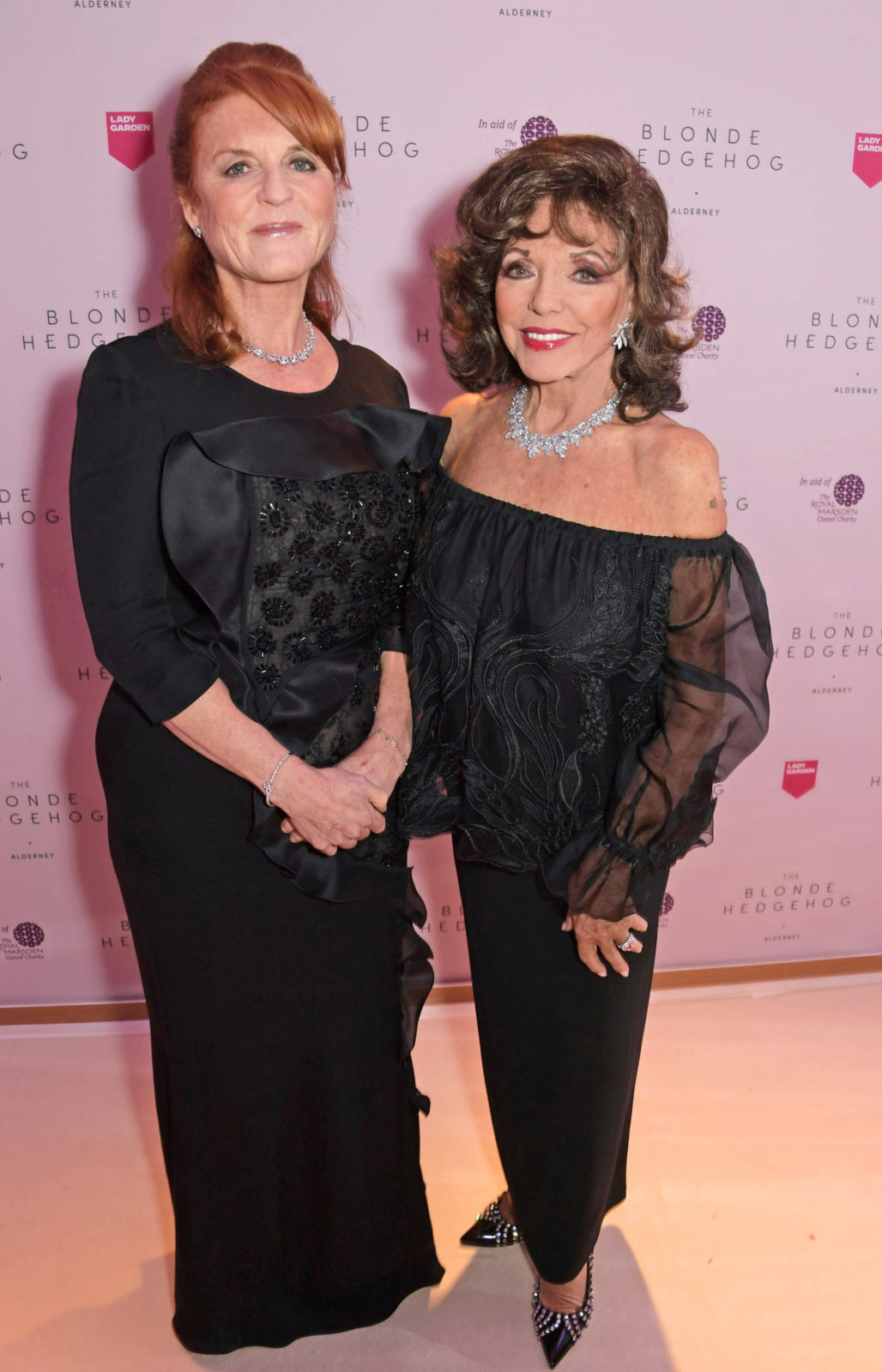 Joan was joined by Sarah Ferguson for the important charity event in raising awareness and funding for research into gynaecological cancers. The Duchess of York played an important role in the fundraising event, taking prime position as honorary chairwoman.
The 60-year-old glowed as she posed for photos, wearing a long black frock, featuring a ruffled front with black bead detailing. Matching perfectly with Joan, the mother-of-two also teamed her beautiful outfit with silver accessories, including a sparkling necklace, small studded earrings and and two thin bracelets. Keeping with a natural makeup look, Sarah opted for a light pink lip and highlighted her cheek bones with a touch of bronzer.
It comes just months after Collins shared her very simple beauty secrets to The Mirror, revealing a basic nighttime regime has helped her keep her incredible complexion for all these years.
"I'm very disciplined," she told the news outlet. "I don't go to bed without taking off my makeup and putting on night cream. My mother had me and sister Jackie doing that when we were 14.
"Women then weren't addicted to television, Instagram and Twitter and all these things. I heard the average was two to four hours a day on devices. Now if you do that you don't really have much time to exercise or take care of your skin."