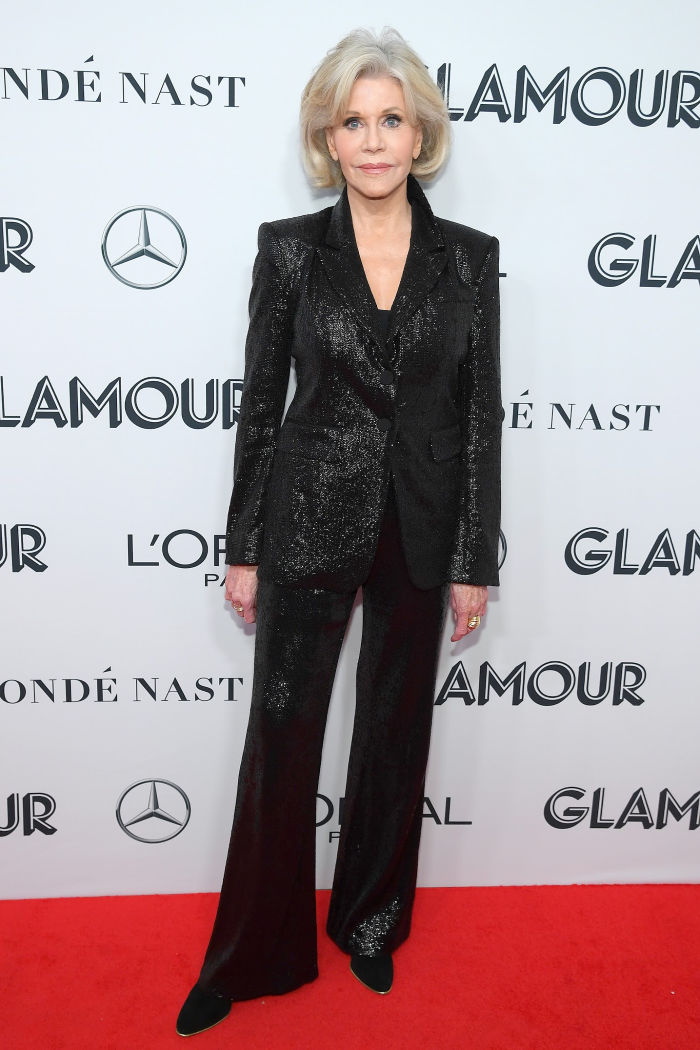 The Grace & Frankie actress took to the stage to collect the Swedish student's award after the teenager was named, alongside other stars including author Margaret Atwood and actress Charlize Theron, as a 'woman of the year' for 2019.
"I have not met Greta Thunberg, but Greta Thunberg has changed my life," Fonda said on stage. "I'd been feeling anxious and depressed, because I knew I wasn't doing enough in the face of the catastrophe that is looming.
"I drive an electric car. I'm stopping the use of single-use plastic in my home. I eat a lot less meat or fish … These things are wonderful, they're all very important, and we should all do them. But it's a good place to start—it's not a good place to stop. Because individual life choices like these can't be scaled up in time to get us where we need to be."
The actress, who is as renowned for her activism as she is for her on-screen roles, recently shared an image of herself with her hands cuffed in cable ties, having been arrested by police during a protest in Washington D.C. Over the past few months, Fonda has been arrested a total of three times and has even spent a night in jail.
Her arrests happened during her 'Fire Drill Friday' protests, which Fonda launched after being inspired to act by Thunberg. She holds the peaceful demonstrations outside the Capitol building each week and often invites her A-list friends to take part.
"It doesn't matter about the arrest. What matters is getting the word out to people and engaging in civil disobedience, because this is what's going to be more and more necessary. Everybody's gotta get used to this new normal, getting beyond our comfort zone and not acting as business as usual anymore. Risking a little bit more, because there's so much at stake. "