The Love Actually star kept her accessories simple, allowing the chic coat to do the talking, adding a simple pair of earrings. She wore her hair in a cropped style and opted for minimal makeup.
Emma was last snapped in London last month showing off her cropped platinum locks that are tinged with grey tones at the temples.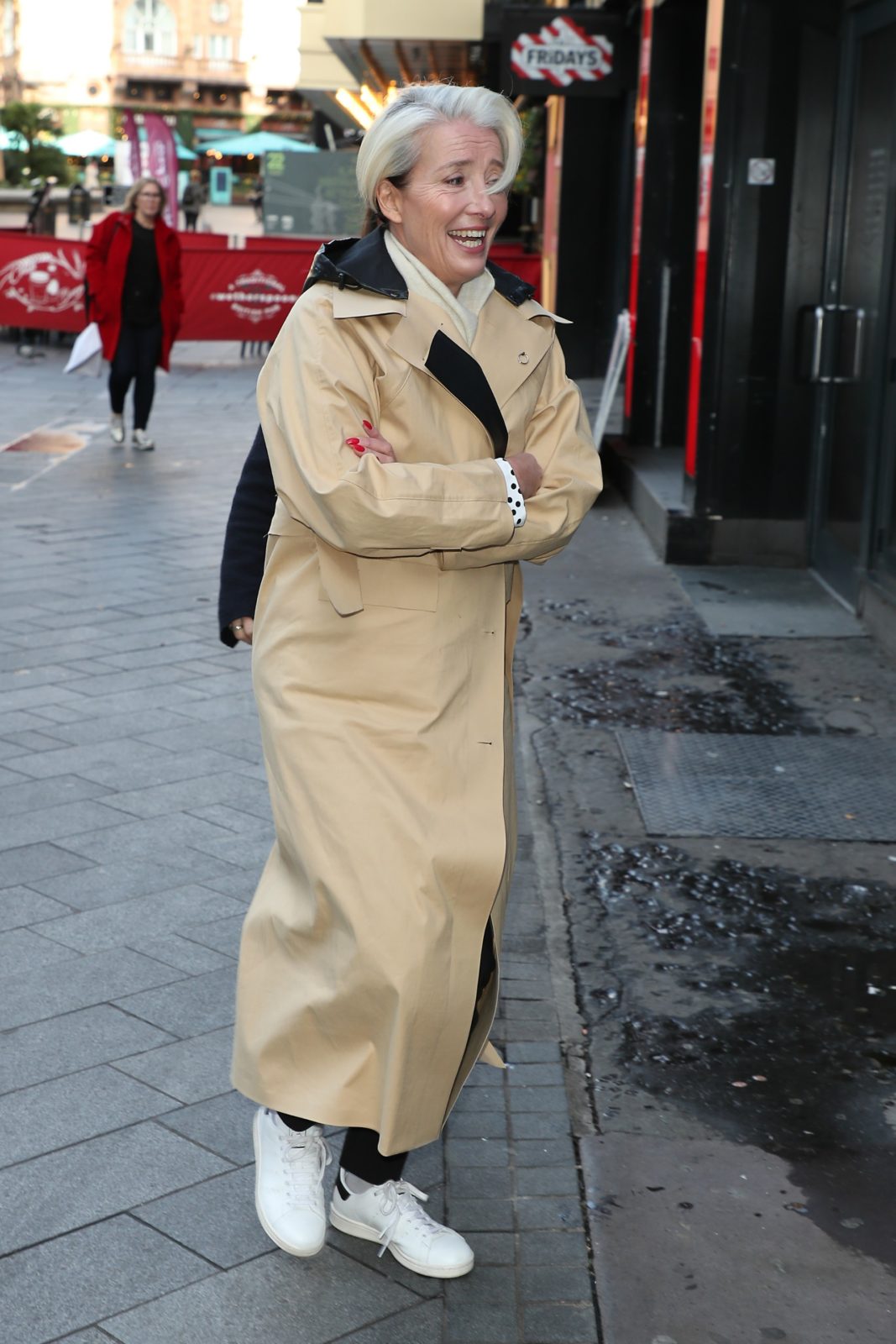 The star debuted her new colour during the 2018 premiere of her film, The Children Act – trading in her honey blonde hair for arctic white – and she's been rocking it ever since!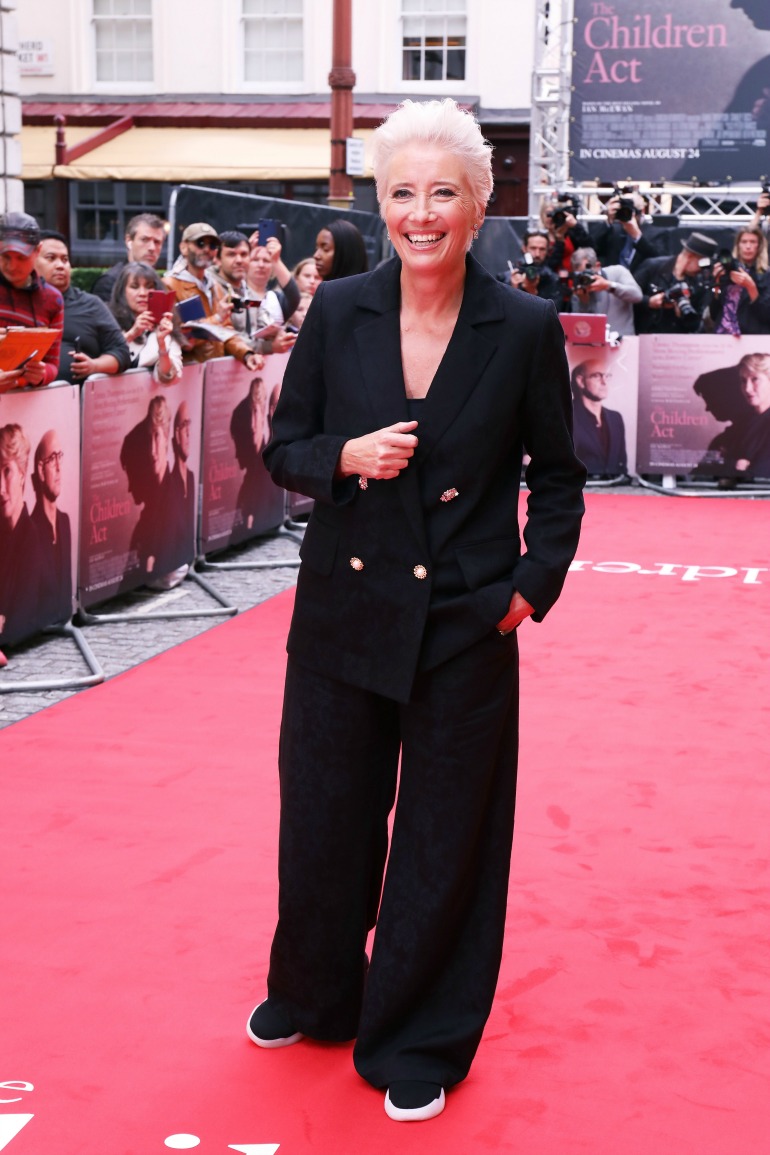 Looking effortlessly chic, the talented actress showed off her edgy style in an oversized black blazer and trousers. Emma opted for stylish trainers in favour of towering heels on the night, adding some glitz with a pair of diamond drop earrings.
She wore her locks slicked back and kept her makeup to a minimum, which included a soft eyeshadow and pink lipgloss.
Emma plays Polynesia, a wise and headstrong macaw and Dolittle's (played by Robert) most trusted advisor in the film.