"It turned out to be easier than I thought it would be," Nola said.
The process began with some Fenty foundation on the eyelids, which Stephanie explained was to stop her eye shadow smudging or rubbing off as easily. She later set it in place with the Fenty Beauty Loose Banana Powder.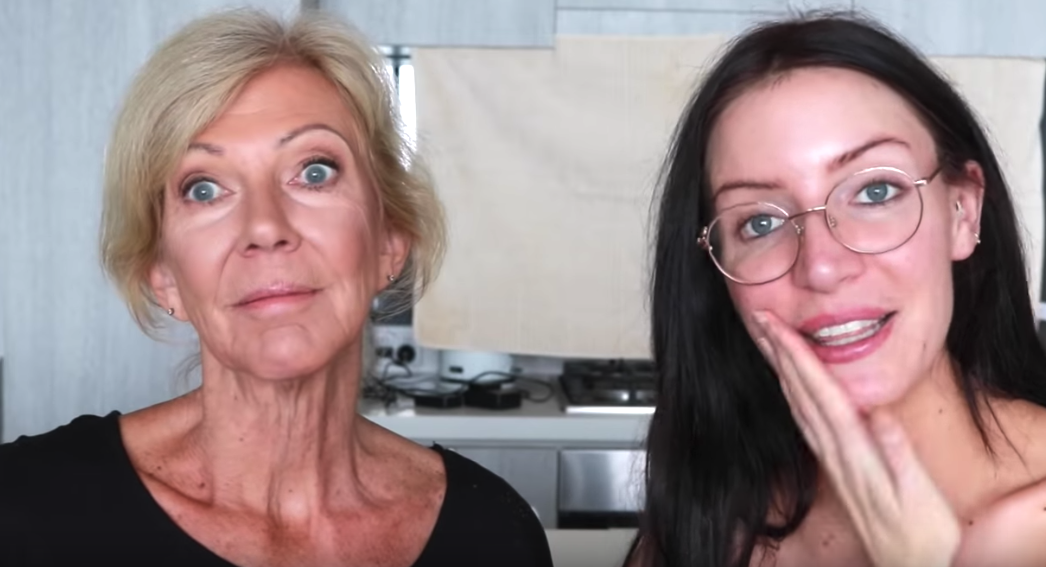 She went on to try the Tarteist Pro Palette from Tarte for her mum's eye shadow, explaining that matte colours usually work best for more mature women to disguise hooded eyes.
Instead of using eye liner, Stephanie chose faux liner with black eye shadow, which she insisted was best for hooded eyes.
"The whole idea of this is to make the lash line appear really full, really thick and to define the lash line as well," she said. "It's so much easier to do than a liquid liner, which has to be really precise and really neat."
While everyone has their own technique for applying foundation, Stephanie said she preferred to start with a brush to control how much product she was using, before going over it with a damp sponge to blend it fully – all finished off with a translucent powder.
Next up were Nola's eyebrows, with her daughter showing her how to fill them in subtly in the video, before sharing some final tips with her followers.
"Make sure you put on all of your creams and liquids before you put on your powder as you can't put cream over powder as it won't blend," she said.
The whole look was then finally completed with a little highlighter, blusher, and finally a small amount of Charlotte Tilbury mascara and lipstick.
Fans were quick to comment on the incredible transformation, with one writing: "I want to be as beautiful as your mom when I get older," while another added: "Your mum makes me laugh. And these videos are so informative for us more mature ladies. I'm Australian, 47 and have hooded eyes so I can really relate. Going to invest in some Sigma brushes as the right tools really do make a difference."
Meanwhile, another added: "Makeup application needs to be done a little differently to accent the changes we see as we age…. it's funny to see ur mum's reaction to the techniques…I laughed a lot….I truly enjoyed this."
What are your best make-up techniques to combat hooded eyes and lines?