Appearing on the Today Show on Saturday, chief executive of the service, Jono Nicholas, said it's become such a huge worry because of rising rates of cyber bullying – and the anonymity people have, amid such a popular trend.
"This is the parenting challenge of our time," he explained. "A generation ago parents didn't have social media to worry about. They know this is a critical part of their teenagers' lives, and they know that bullying can happen on these platforms. They're genuinely worried."
As the hosts explained it didn't necessarily mean that parents had stopped worrying about other issues such as drugs and alcohol, Nicholas agreed and stated the use of social media an "everyday feature" for many parents – unlike drugs and alcohol.
Guest Monique Mastrobattista shared her story with the TV hosts, after falling victim to cyber bullying at the age of 13. She said nasty photos were shared online of her, after she had shared a post about falling over.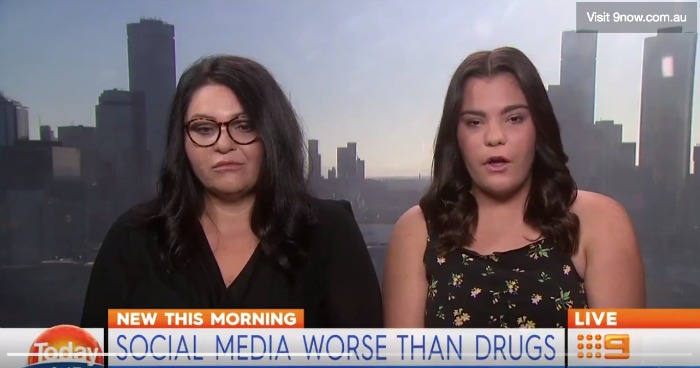 Addressing her daughter's pain, her mum Jacqui admitted she eventually suffered a nervous breakdown, leaving her struggling to speak.
It comes after Malcolm Turnbull recently wrote to schools across the country urging them to tackle the growing problem of bullying – as a matter of urgency.
Read more: Lisa Wilkinson praised as she admits being 'humiliated' by cruel bullies
The prime minister pleaded with school principals to sign up to the National Day of Action against Bullying and Violence, on March 16, prompted by the recent and tragic death of teenager Dolly Everett. Education and Training Minister Simon Birmingham confirmed the news on Twitter, as he teamed up with the PM on the new project, and said: "All students have the right to be safe at schools."
Have you suffered with similar fears for a child or grandchild? Are you more or less worried about social media, compared to drugs and alcohol?