Your guide to domestic seniors' travel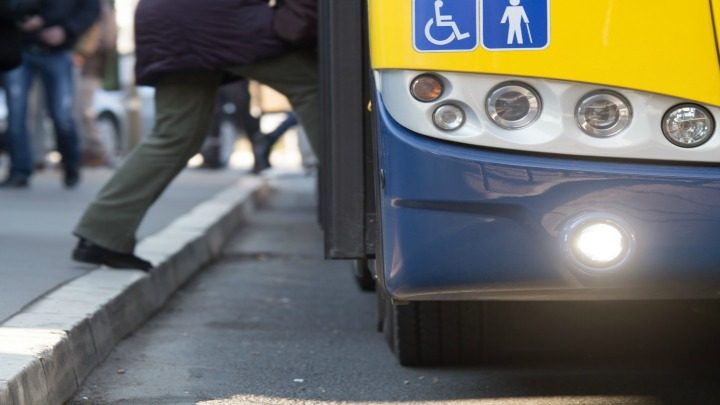 The days of buying a paper ticket on public transport are quickly fading. Each Australian state has adopted 'smart card' travel systems to streamline travel times and public transport use, so to help with the transition we've compiled a list of smart card options for seniors in each state.
While an Australian Seniors Card is a valid concession card for all the options on this list, additional cards also being valid dependent on each state laws.
Please read our previous article on the Australian Seniors Card eligibility and how to apply for more information.
Queensland
For travel in Brisbane and surrounding South East Queensland transport networks look no further than a 'Go Card', which can be used on Translink trains, buses, ferries and CityCats and Gold Coast trams.
Ad. Article continues below.
A senior specific Go Card provides users with concession fares for cheap travel around South East Queensland – at a rate 50% cheaper than adult fares. In addition, go-card travel for seniors is free for the rest of the day after two trips are made, so you can save money on longer day trips using public transport.
New South Wales
The 'Opal Card' system in NSW is similar to a Go Card and services Sydney Train and NSW TrainLink Intercity services, buses in Sydney, the Blue Mountains, Central Coast, Hunter and Illawarra, Sydney Ferries and the Stockton Ferry in Newcastle and Light rail options.
Opal Cards offer unlimited capped travel at $2.50 a day for seniors, keeping costs low. Interstate seniors visiting and wanting to explore can purchase a 60-day senior Opal Card.
Australian Capital Territory
Ad. Article continues below.
In ACT, local and interstate visitors can purchase a 'MyWay' card. MyWay Senior travel cards offer options for local residents and interstate visitors.
Locals who hold a modern ACT seniors card will have their MyWay card automatically built-in to their senior's card. In addition to senior's fares, available once a user turns 70, the MyWay card can also be adjusted to allow for free travel on all ACTION bus services.
Victoria
'Myki' is the Melbourne travel card and as with our other states, Myki's provide a senior option. If you're a resident of Victoria applying for a Victorian Seniors Card, you will be issued automatically with a 'myki' which will allow concession fares on trains, trams and buses during the business week and free travel on Saturday and Sunday when travelling two consecutive zones.
Unlike other states listed, interstate seniors visiting Victoria can not purchase a seniors Myki, however a concession Myki can be purchased and used, however this option does not provide free travel on weekends.
Ad. Article continues below.
Tasmania
Tasmania's 'Greencard' provides users with a 20% discount on the full-fare cost of paper ticket equivalents plus a daily fare-cap initiative similar to the Opal Card in NSW. An adult daily fare cap is approximately $2.60.
Unlike the other cards featured on our list, there is no senior option available to local and interstate residents. Instead, eligible residents can apply for a concession Greencard.
In contrast to other states where senior's concession fares begin at 60, Greencard senior's concessions are only available to eligible users over 70 years of age.
South Australia
Ad. Article continues below.
In South Australia, local senior residents who possess a South Australian Seniors Card displaying the Adelaide Metro logo automatically possess a Metrocard, built into their senior's card. This double-up card will automatically entitle the registered user to concession fares, which include set free travel times where you are not charged for use.
Interstate concession visitors are also entitled to free Adelaide Metro public transport using a temporary Metroticket, which is valid for 14-days. Travel using this ticket is free from from Monday to Friday, before 7am, between the hours of 9:01am and 3:00pm and then again after 7:01pm. Additionally, free travel is also available all day Saturday, Sunday and Public Holidays.
Northern Territory
A 'Tap and Ride' card is used in the Northern Territory, with two options available: a full fare card and a concession card. Tap and Ride cards can be used on public buses.
Local and interstate seniors are entitled to a concession tap and go-card provided they hold an eligible card.
Ad. Article continues below.
For a break down of fares and concession entitlements for the Northern territory, visit nt.gov.au.
Western Australia
For metropolitan residents of Western Australia, the public transport service provider is TransPerth, who issue 'SmartRider' cards.
SmartRider cards provide a senior specific option for eligible users and include features such as free travel during off-peak hours on workdays and free weekend travel, like other states this list.
Share your thoughts below.