Wallet-friendly ways to experience Europe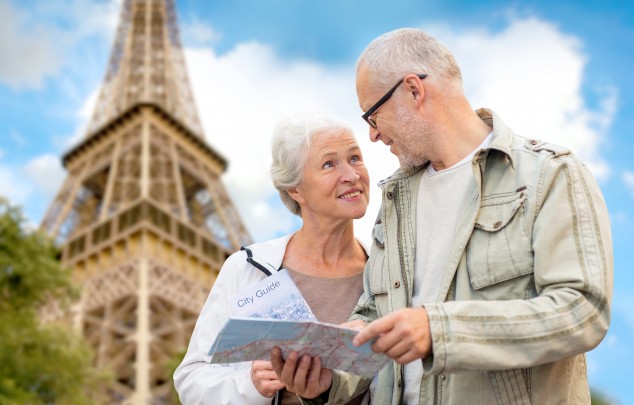 Rome, London, Stockholm, Paris. These world renowned cities are some of Europe's finest offerings and tourism hotspots for the traveller looking to experience a taste of European romance, culture and luxury. However, with food, accommodation, travel and sightseeing prices can often add up – and fast. If travel is in your sights but you haven't won the lottery yet, never fear: we've found some of the best tips on how you can travel to these incredible cities, sans the hefty price tag.
Transport and attraction passes are your best friend
When travelling to a foreign city, top of the agenda is usually finding all of the best sites to see in the most efficient and cost effective way possible. Tourist passes offering public transport discounts and fares alongside attraction discounts are a popular initiative of most major cities and Rome, London, and Paris all have a version of their own.
In Rome you can get a 3-day Roma Pass for 36 Euros ($52AUD) which provides users with free entry to the first 2 visited museums and/or archaeological sites of your choice, free use of the city's public transport network, discounted tickets to exhibitions, events and other collaborating operators and businesses plus much more.
London provides a similar service with their Visitors Oyster Card priced at 3 pounds for the card with the option to load between 10 pounds to 50 pounds onto the card, based on your travel needs. The card provides travel on all London Public Transport with up a 50% discount off the full fare, with capped pricing for a day's travel.  Exclusive offers and discounts at over 25 London restaurants and shops are also a perk of this handy card, which can be pre-purchased prior to arrival.
Ad. Article continues below.
In Paris, spending $225 at most can get you value for money with the The Paris Passlib' package. Paris Passlib' packages that range from 2 days to 5 days include the Paris Visite transport pass valued individually at ($56) for unlimited travel on all public transport, the Paris Museum Pass (valued at $90) for skip-the-line access to 60 museums in and around Paris, a 1hr sightseeing cruise along the Seine with the Bateaux Parisiens and a sightseeing tour with l'Open Tour on a double-decker open-top bus as well as reductions of up to 20% on Paris's top attractions.
See the city sights for less
If you're keen to see the sites but are doing so on a budget, consider visiting free museums and attractions in each of destination. In Rome,  privately owned archaeological sites such as the temple ruins situated beneath the Church of San Nicola in Carcere  or the medieval complex of Vicus Caprarius, will costs you  3 Euros each (approximately $5), compared to the Colosseum's  12 Euros ($18).
London has a wealth of fascinating and fantastic and most importantly, free, museums to entertain and educate you during your stay, including the world-class Natural History Museum, Museum of London, Queen's House and National Maritime Museum. If English history is your thing, you can find a full list of free historical attractions here.
Stockholm is the home to the world's longest art museum, which conveniently doubles as its metro subway system! Guided art tours are available, with each station themed with spectacular displays and installations. For history buffs, enjoy Medieval and Viking history for free at the Medeltidsmuseet (Medieval Museum) or visit one of Stockholm's two UNESCO World Heritage Sites, Skogskyrkogården – a woodland cemetary which celebrates life, nature and innovation. Cultural lovers can explore the around Kungsträdgården (King's Garden) where various types of free performances, events, concerts, and entertainment is on offer year round.
Ad. Article continues below.
Parian's partisans can take in the spectacular and free sights of the iconic Cathédrale Notre Dame de Paris, decorated with imposing gargoyles and gothic architecture. For a stroll like no other, visit the La Promenade Plantée, a tree-lined walkway on an old elevated railway line in east Paris, which runs over the Viaduc des Arts, a bridge whose arches have been made into galleries. Of course, no trip to Paris would be compete without the viewing from the Eiffel Tower, however for the budget conscious or people who dizzy at heights, fear not: an equally rewarding Parisian experience can be enjoyed at the Parc du Champ de Mars. The Park features beautifully kept lawns, flower displays and stunning views of the Tower, perfect for a picturesque, romantic picnic complete.
Feast for Less
When in Rome, do as Romans do by eating at one of the 125+ food markets spread across the city. One market in the Testaccio neighbourhood's prepares both eat-in and takeaway foods. The Mordi e Vai stall, specialises in simmered meat and offal sandwiches, whilst tourists looking for famous Italian pizza, roasted vegetables and other baked goods to take away can visit Da Artenio nearby.
Food truck and street vendor food is a popular option for Londoner's who enjoy a vast array of diverse options, such as the popular Bleecker Street Burger, You Doughnut and Wahaca Street Kitchen. If you're holding out for a traditional English pub meal, try The Iron Duke in Mayfair – right at the heart of London's West End, which offers traditional British pub fare and tremendously well-kept real ales.
Stockholm provides the most expensive meals on this list, however it's not impossible to find a good meal at a reasonable price.  Trendy Buzzfeed users recommend falafels at Falafelbaren, burgers at Svenska Hamburgerköket, Greek food at Farbror Nikos Restaurant, and coffee and pastries from Chokladkoppen, all offerings tasty meals and treats near or below 100SEK ($12AUD).
Like Rome, markets are the best place to pamper the taste buds when visiting Paris. Marché d'Aligre in the 12th arrondissement offers up local produce and food stalls featuring all the good French fare with cheese, bread, meat and much more. The Rue Mouffetard market street also treats visitors and locals alike to bakers, fromageries and sweet shops to delight the palette. Saturday is the best day for a visit with the street closed off to create stall after stall straight out of a food lover's dream.
Tell us, where would you go in Europe if you could?