The too-good-to-be-true online scam affecting millions of travellers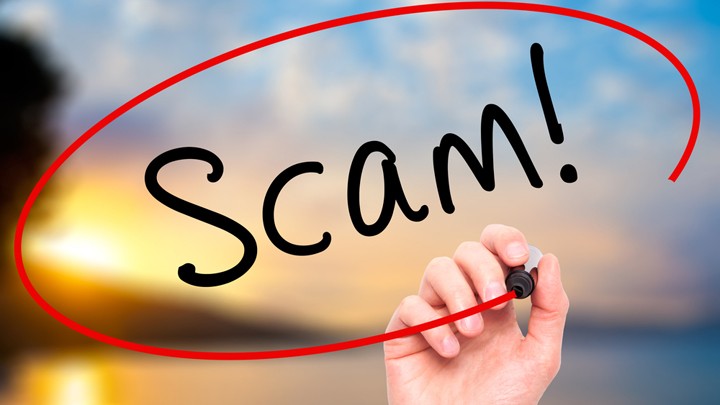 We've all seen the ads before: "travel to [insert exotic location] for just $200!", but there are some much more insidious ways scammers are ripping holidaymakers off.
What looks like a legitimate travel website actually turns out to be a fake provider, leaving people empty handed and without their dream holiday.
New figures have shown millions of potential travellers around the world are being targeting by travel scams, with over $25 million lost to the fake websites. And what's more, there's not always a good chance you'll get your money back.
Booking travel online has become more and more popular, leading to an influx of websites offering deals to pristine white beaches, exotic cities and world famous landmarks, all for a competitive price. This is what makes it so difficult to know the difference between a hoax and a legitimate offer.
According to The Times, con artists are setting up fake airline ticket websites that offer 'cheap' fares – some of which are linked to by legitimate websites including Sky Scanner.
Ad. Article continues below.
The Association of British Travel Agents (ABTA) is set to launch a campaign designed to protect travellers who make online bookings, with the help of the police and Get Safe Online.
Speaking to The Times, Mark Tanzer, the ABTA chief executive, said: 'The costs to these people are not just financial.
'The also have to deal with the severe disappointment of holidays or trips to visit loved ones being cancelled at short notice.
'Fraudsters are always on the lookout for new opportunities, making full use of the internet with clever and unscrupulous scams'.
It's a sad reality that scammers exist, and they have many very cunning ways to deceive us. If you still like booking holidays online, here's some ways to make sure the provider is legitimate:
The name of the website – fraudulent websites often use a domain name similar to a brand name.
Contact information – if the website doesn't have a contact us page, or it is does and it's just a form, this means it is likely a scam. Companies should always have a phone number and email address.
Check the grammar and spelling – if the language used is poor and to a low standard, this could be a red flag
Check if it has a secure payment page – a green lock will come up in the URL bar if a website is secure. Many fake or fraudulent sites will not bother to buy an SSL (Secure Sockets Layer) certificate. SSL certificates secure the transfer of your data when you submit sensitive information.
Check on Google to see if there are reviews or if it's a scam – usually you'll be able to tell in a minute or so.
Tell us, have you ever been the victim of a scam?