New Zealand's plan to stop tourists that can't drive properly on their uneven, windy roads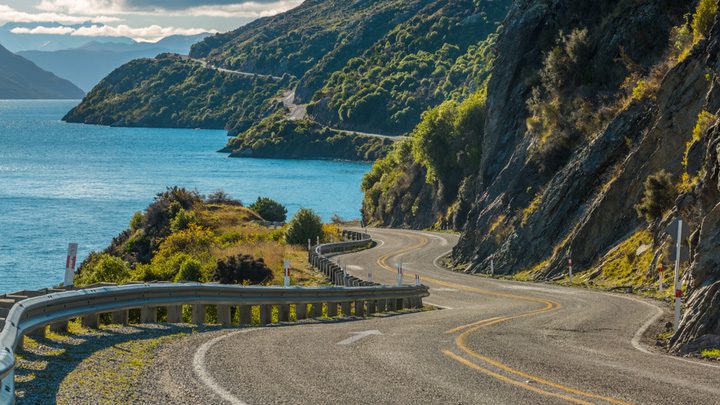 Driving in another country, let alone a new area, can be challenging, and anyone who's travelled to New Zealand will know you need a lot of concentration to navigate their winding roads. But that doesn't cut the mustard any more, and Kiwis want tourists to do a bit more if they want free reign on their streets.
They're sick of car accidents and a group of fed-up Kiwis have banded together to come up with a plan: T-plates for tourists. The group believes these plates will identify tourists on the road.
The founder of the "T-Plates for Tourists" movement, only known as Josh, told Newshub tourists should have to pass a test before they can drive on New Zealand's roads. "People who come to this country are given the right to drive despite many of them not knowing our driving rules or regulations — hence the number of crashes that occur on our roads," he said.
"I think there should be a test for tourists to sit like our learners test that is compulsory for anyone who wants to drive in this country.
"Following passing this test they could receive a T-plate which would allow other drivers to know the dangers."
Ad. Article continues below.
The campaign's Facebook page has attracted more than 3000 followers and a petition has started up on its dedicated website urging the New Zealand government to introduce a T-plate system.
Their calls for this new system come after the release of data from the New Zealand Transport Agency, that shows foreign drivers contribute to about six per cent of all crashes on Nz roads despite only making up one per cent of drivers.
And the reason they're crashing? Unfamiliarity with the terrain and losing control. So it is clear that tourists do need better information, but are 't-plates' a little bit too far?
In a response piece for Stuff.co.nz, Chief executive of the Tourism Industry Association New Zealand wrote:
"New Zealand welcomes more than 3.2 million visitors each year. Of the 274 fatal crashes a year (on average) over the past five years, an overseas licence holder was at fault in 13.6 of the time. That's just 5 per cent.Over the past decade the number of serious crashes involving overseas licence holders has decreased slightly, while the number of visitors has increased by a third. In other words, our visitors are less likely to crash now than a decade ago.It is certainly true that some regions have quite a high percentage of overseas licence holders appearing in their crash statistics. These are the regions with high tourist numbers and small local populations, so a higher percentage is to be expected".
The T-Plates for Tourists Facebook page responded and said, "Let me ask you Chris, if any other industry was given the opportunity to decrease fatalities by 5% would it be acceptable to justify not implementing an initiative on the basis that they had managed to increase production while keeping the number of people they kill constant? It sickens me to hear you refer to these fatalities as "Just 5 per cent", about 14 people, 14 people.
"I'm not sure what your view point on this country is but I would hate to think that the Chief executive of the Tourism Industry Association New Zealand would be happy to justify 14 deaths in order to boast that visitors have increased by a third. I accept that New Zealanders are to blame for the biggest proportion of crashes and this also needs addressed but I think that tourist drivers should not be overlooked because they are"Just 5%" I'm not asking you to accept a T-plate as a solution but I think you should consider more vigorous action rather than writing an article to down-play these deaths. 14 people, each person with family and friends that lost someone because an overseas driver was incompetent".
Tell us, what do you think? Is this a positive measure or an outlandish one? Would you wear a t-plate in New Zealand?