Never be confused by travel insurance again with 10 need-to-know facts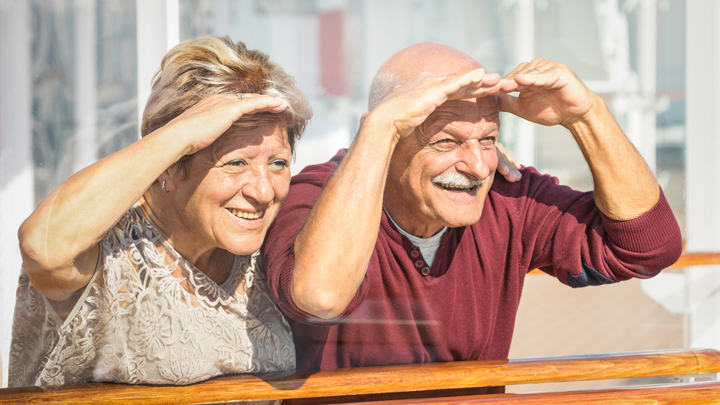 There's a common misconception that purchasing travel insurance means you're automatically covered for everything while on holidays. You are covered for some things, but the fine print is crucial to understanding. However, who has time to read a complicated PDS?
We know you don't, so we have found 11 of the most essential tips for buying and claiming on travel insurance.
1. You may not be covered if a relative over 85 dies or is ill
In most travel policies there is a general exclusion that says that if your immediate family member (mum, dad, brother, sister, aunt, uncle; brother, sister, father or mother-in-law; grandmother, grandfather) dies and they are over 85 and you need to come home to arrange or attend the funeral, you will not be covered for any expenses or losses. Clarify this with your insurer before you leave if you're concerned about a family member.
2. Most policies have an exclusion for existing medical conditions
Ad. Article continues below.
If you had a medical condition before you went on your trip and need surgery or medical attention for it while you're away, you may not be covered. There are some conditions that can be covered but you should check first.
It can be difficult to find a policy that will cover you for your pre-existing medical conditions. Insurers will have a list of pre-existing medical conditions that are automatically covered for free. These are usually conditions such as osteoporosis, cataracts, mild diabetes and high blood pressure.
For more serious conditions and ages you might have to complete a medical assessment that say you're OK to travel. With that said, even if you have been denied cover for your current condition, you'll still be completely covered for all unrelated medical emergencies.
Conditions that are very rarely covered include mental illness, cancer, alcohol or drug addiction or terminal illness.
It's important you speak to your insurer and tell them if you have an existing condition you want covered in case of emergency overseas.
Ad. Article continues below.
3. You need to take due care with your belongings
If someone steals your belongings and you were not taking good care i.e. they weren't on your person or you were watching them, you will not be covered. This is classified as leaving your items unattended and unfortunately you won't get money back.
4. Mechanical plane errors aren't usually covered
An hour or more delay will usually make you late for your connecting flight, and if you are, you mightn't be compensate. Technical issues happen all the time so it's your responsibility to allow for any delays when booking flights.
5. Keep all your receipts
Ad. Article continues below.
If your luggage breaks or is damaged in transit, you cannot claim for the loss unless you have proof of purchase. It's a different thing, though, if you lose your luggage and have evidence from the airline/cruise ship.
6. Don't buy insurance at the travel agent
To get the best deal – buy direct from an insurance company. This is because if you go through an airline or travel agent they often charge 50 per cent commission on top. It may be convenient at the time of booking your holiday, but you'll be paying twice as much as you need to for the privilege. Also if you're just ticking a box with 'yes' to travel insurance when booking flights online you might not be buying the ideal policy for your holiday, or circumstances.
7. Check your discount eligibility
If you've used a travel insurer in the past you might be entitled to a loyalty discount. It doesn't necessarily have to be travel insurance – it could be the insurer you use for your car or home insurance too.
Ad. Article continues below.
Like any type of insurance you should shop around and see what deals you can find. Prices will differ from insurer to insurer so it pays to compare a few policies and benefits. An easy way to compare is to use a comparison website. Even though you might be looking for a bargain, you shouldn't just pick the cheapest policy you find. The worst thing you could do would be to not have enough cover for your holiday, and have to pay later as a result.
8. Know which type of cover to get
Level of cover – There are 3 main levels of cover you can choose from when choosing a policy: basic (or medical cover only), mid-range and comprehensive. Each level is designed to suit the needs of different travellers. You should pick the cover that best suits the type of holiday and activities you have planned. Don't just buy the cheapest and first policy you find, as you might miss out on vital cover.
Type of policy – You can also choose between single trip policies which can cover you for just one day up to a whole year; or annual multi trip policies which cover you for every trip you make over the course of a year internationally and domestically. If you no longer work and find that you are travelling often, you can save by purchasing an annual multi trip policy rather than buying an individual policy each time.
If you do buy an annual multi trip policy, remember to check the limits on the maximum trip length as these tend to vary from 15 days to 90 days per trip. They also often have lower age limits too.
Ad. Article continues below.
9. Cruise holidays are different
What many people don't realise is that even if you're cruising Australian waters, once your cruise ship has left port, you are no longer covered for hospital or medical expenses by Medicare or your usual private health care provider. So if you're going on an Australian cruise you need to pick Pacific as your destination.
10. You should purchase well in advance
In your later years, you never know what might happen out of the blue. So as soon as you've paid for your holiday, you should buy your travel insurance too. That way if anything unexpected happens (and you can no longer travel) your travel insurance cancellation benefits would cover you for any losses to do with pre-paid tours, accommodation and/or flights.
Did this help? When are you planning on going overseas?