Festivals of the world you must attend at least once in your life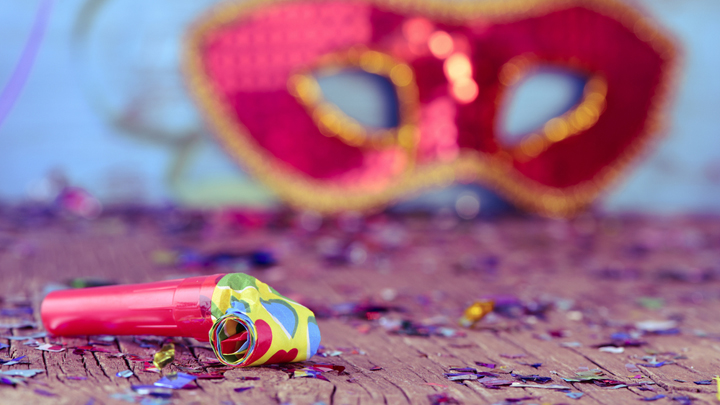 Across the world, every day, there are magnificent shows and events going on. They are a sea of colour, excitement and culture, and are some of the most exciting times of the year. But how often do we visit a place just to go along to a world-famous festival? It might be time to change your plans!
The below festivals are some of the most popular ever and have to be seen to be believed.
At least once in your life, you must go along and see what the fuss is about!
1. Chinese New Year
Ad. Article continues below.
When? Between January 21 & February 20
The biggest Chinese holiday on the calendar is famous across the world but it's always the best in China itself. You'll be amazed by the dragons, fireworks, costumes, flowers, lanterns, and celebration, everywhere in China around this time.
2. Holi Festival, India
Ad. Article continues below.
When? Late February/March, on the last full moon day.
Hindus and Sikh, in India, Nepal, and Sri Lanka celebrate the main day of this 16-day religious festival by throwing coloured powder and water at each other. Holi celebrations start on the night before Holi with a bonfire where people gather, do religious rituals and pray.
3. The Carnival of Rio de Janeiro, Brazil
Ad. Article continues below.
When? February or March
This huge, world-famous festival is known for its extravagant parades, dancing, colours, and alcohol. Rio Carnival is a wild 5-day celebration, 40 days before Easter. It officially starts on Friday and finishes at the beginning of Lent on Ash Wednesday. You won't forget the experience!
4. Mardi Gras, New Orleans, USA
Ad. Article continues below.
When? Late February or Early March
Mardi Gras is celebrated across the world but perhaps most popularly in New Orleans, Louisiana. The largest and most elaborate parades take place the last five days of the Mardi Gras season. In the final week, many events occur throughout New Orleans and surrounding communities, including parades and balls. IT's a wonderful festival for people of all creeds and ages.
5. Pingxi Lantern Festival, Taiwan
Ad. Article continues below.
When? February
This beautiful festival is absolutely stunning. The idea is that people write their wishes on fire lanterns and release them into the sky and watch as they float up and away. It's a truly magical experience.
6. Carnival of Venice, Italy
Ad. Article continues below.
When? Between February & March
One of the most beautiful festivals in the world, people wear masks and elaborate costumes as a ritual that brings together the different classes. Grab a beautiful Venetian mask and join in this one of a kind celebration.
7. Saint Patrick's Day Festival, Dublin, Ireland
Ad. Article continues below.
When? March 17
Ah, to be sure! There's nowhere else you'd rather be to celebrate the most famous Irish day on the calendar. The Irish take St Paddy's Day very seriously – just kidding! It's a day for parades, fun, music and of course, drinking.
8. Oktoberfest, Munich, Germany
Ad. Article continues below.
When? Late September-first weekend in October
This festival is now held all around the world but is most famous in Germany where it originated. Go there and celebrate all things beer and lager and get wrapped in the joyful, jovial spirit of the occasion.
9. Día de los Muertos (Day of the Dead), Mexico
Ad. Article continues below.
When? November 2
Friends and family gather to celebrate loved ones who have passed on through elaborate traditions of food, art, colours, and culture. The colours of the masks and skulls will blow you away.
10. Running of The Bulls, Pamplona, Spain
Ad. Article continues below.
The Runnings of the Bulls is actually a part of the San Fermin festival, which is held every year from July 6–14.
Thousands of tourists and locals descend on the streets of Pamplona dressed in white and red. Around a dozen bulls are let loose on a course on the way to a bullring. It mightn't be for everyone though: between 200 and 300 people are injured during the run from falls. You can observe from up high if you'd rather not get trampled!
11. Battle of the Oranges, Ivrea, Italy
Ad. Article continues below.
When? 25-28 February
The Battle of the Oranges is a festival which involves a tradition of throwing of oranges between groups. It is the largest food fight in Italy and is well known for its fun and very messy game.
Which of these festivals or events have you been to? Did you love it?