Australia is one of the world's happiest countries - just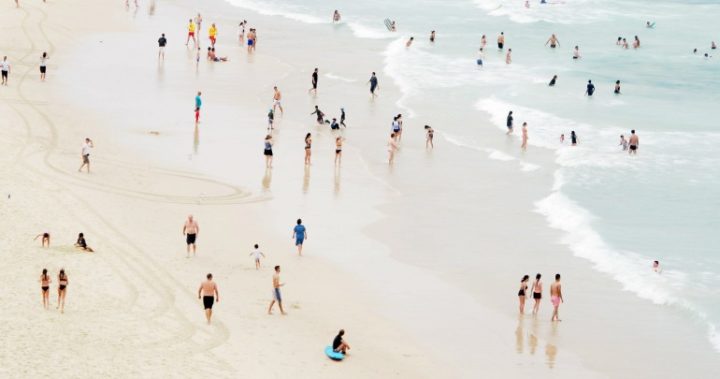 Australia is still among the world's 10 happiest countries, despite dropping one place, according to a United Nations report. 
The World Happiness Report ranks 156 countries by 'happiness levels', based on factors such as life expectancy, social support and corruption, and once again the Nordic countries have dominated, and this year it's Finland's turn on top. (Denmark's usually the winner.)
Using data from Gallup World Poll Surveys from 2015 to 2017, Finland topped the World Happiness Report 2018 list, with Australia slipping from ninth to tenth place behind Norway, Denmark, Iceland, Switzerland, Netherlands, Canada, New Zealand and Sweden.
"Finland has vaulted from fifth place to the top of the rankings this year," said the report's authors. 
And it's not the first time, the small country of 5.5 million people tucked into a northern corner of Europe has been ranked as one of the best. The World Economic Forum judged it one of the best countries in the world for gender equality, and it made the top 10 of the world's most environmentally friendly countries in Yale and Columbia universities' Environmental Performance Index. 
Ad. Article continues below.
Germany was ranked 15, followed by the United States at 18 and the United Kingdom at 19. The US has reportedly dropped five places since the 2016 index. 
"The US is in the midst of a complex and worsening public health crisis, involving epidemics of obesity, opioid addiction, and major depressive disorder that are all remarkable by global standards," the report said. 
The top five unhappy countries include Burundi, Central African Republic, South Sudan, Tanzania and Yemen. 
For the first time, the annual report published by the UN Sustainable Development Solutions Network also evaluated 117 countries by the happiness and well-being of their immigrants. According to the report, migrants who move from unhappier countries to happier ones see an upward shift in their well-being. 
The report fund that the world's top 10 happiest countries have foreign-born populations of 17.2 per cent on average, about twice that for for all countries, indicating that an international perspective in a population makes for greater happiness. Of the top 10, Australia has the most 'international' population, with 28 per cent of people living in Australia having been born outside the country.
Ad. Article continues below.
Is Australia a happy place to live? Is it becoming less happy? Do you agree with the report? 
With Facebook removing news sites from your feeds we ask that you sign up for Starts at 60's emailers here. And to keep us on your wall, join some of our new Facebook groups and clubs:
News Junkies Club – Australia
News Junkies Club – USA 
See news on the change and links to all our other clubs and groups here.