Aussie multi-millionaire cuts off adult son after big business failure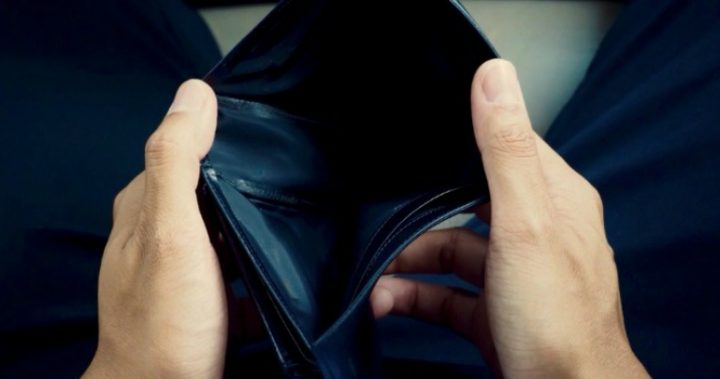 Sometimes, a father just has to step in in his child's best interests, even when that child is a full-grown adult. And that's what reportedly has happened in the case of one of Australia's richest families.
The Courier Mail is reporting exclusively that restauranteur TJ Peabody has told its sources that his dining empire has been taken over by his dad, Terry Peabody, after four restaurants had to be closed in just six months. The newspaper reported on Saturday that two of Peabody Jr's Brisbane restaurants, including the popular Burnt Ends barbecue joint, closed unexpectedly. Two other restaurants had previously closed.
Now the Courier Mail says that it's been told by a "source close to the family" that Terry Peabody, who's as the founder of Transpacific Industries is one of Australia's richest men with a fortune estimated to have peaked at more than $1.4 billion, was sick of bailing out the ailing restaurant group run by son TJ, so had "cut off" his son and taken over his son's restaurant assets.
Michael Wilding, the CEO of the TE Peabody Family Office (family offices are usually used to manage the money of super-wealthy families), told the Brisbane Times on Friday that the whole NKB Group, TJ Peabody's company, which owns the restaurants, would be wound up, after an external review of its businesses. In a statement of his own, Peabody said that running the restaurants had simply become financial unfeasible.
Ad. Article continues below.
NKB Group hasn't yet responded to an out-of-hours request for comment on the Courier Mail's claims about Terry Peabody's decision to intervene in his son's business.
Adult children being cut off from the family fortune is not unusual, however, among Australia's wealthiest families. Mining billionaire Gina Rinehart is still battling with some of her children over the fate of a family trust – a stoush that's been going for more than four years – and the stepdaughter of wealth Gold Coast store owner Win Schubert is currently fighting to win a share of Schubert's estate after being cut out of her will.
Meanwhile, Viola La Valette, the daughter of late TV mogul Reg Grundy, in 2017 launched a legal claim for a bigger slice of Grundy's estate.
Those Aussie rich-listers aren't alone in feeling that perhaps the second generation isn't equipped to handle the wealth the family has. Time magazine reported that almost 80 per cent of high-net-worth individuals (worth more than US$3 million in investable assets) felt their children were not sufficiently financially responsible to handle their inheritance. So much so that 64 per cent said they hadn't even told their kids just how much they were really worth.
Time spoke to financial planners about why wealthy Americans may feel that their children weren't sensible enough to handle the family fortune, and the anonymous responses were pretty damning
Ad. Article continues below.
"It takes the average recipient of an inheritance 19 days until they buy a new car," one planner said anonymously. 
Do you think money destroys families? How would you prepare your children to receive enormous wealth? 
Important information: The information provided on this website is of a general nature and for information purposes only. It does not take into account your objectives, financial situation or needs. It is not financial product advice and must not be relied upon as such. Before making any financial decision you should determine whether the information is appropriate in terms of your particular circumstances and seek advice from an independent licensed financial services professional.