Wow buyers at your open house with these simply ploys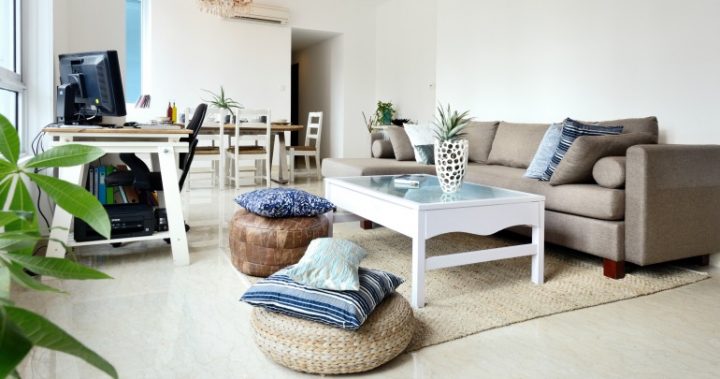 The real estate market is similar to the dating world – you only get one chance to make a great first impression, so when you decide to have an open house, you want to put your best foot forward.
 There are a few really simple, common sense things you can do that will instantly improve the look of your property and make for a successful open house.
Tidy Up
It may seem obvious but anyone who's been to a few property viewings will know that plenty of people don't do it!
Make sure all dishes, clothing, toys and other items are neatly put away. You don't want your buyers tripping over or having to make their way around your mess.
Ad. Article continues below.
Plus, your mess could cover up some of the greatest features in your house—like your wooden floorboards or detailed tiling. You want people to imagine what they could do with your space, so letting them see it at its best is key.
Clean
You wouldn't be impressed if someone showed up for a first date in dirty clothes, so you can guarantee potential buyers will not be impressed by a filthy house.
Before your open house, dust, vacuum, buff, shine and use sugar soap to remove any scuff marks from the wall. For any holes in the wall, make sure you fill them in with some putty.
Little things like cleaning the inside of the oven is also advisable, especially if you have some thorough buyers, who'll be buying your fixtures and fittings too so will want to see them in good condition.
Ad. Article continues below.
Lighting
Lighting can make a big difference when inspecting a house. Natural lighting is not as harsh as artificial lighting and will make your home look more pleasant and inviting.
If you have large windows, keeping them clear will also help people have a look at your house from the outside—if they like what they see from the street, they might even make their way inside.
Smell and air
Make sure you keep all your windows open. The natural flow of air will get rid of any musty smells and can help a potential buyer envision a lazy afternoon relaxing in the cool breeze. After all, not all buyers have a great imagination, so some need a bit of extra help to picture themselves living in your space.
Ad. Article continues below.
To make your house even more attractive, you can fill it with a pleasant smell. Use some light incense or a scented candle, or even freshly brewed coffee or cupcakes – if you're not a fan of baking, cheat by putting a few cotton wool balls with a few drops of vanilla essence on them in an unobtrusive place!
Pets
For an open inspection, make sure everything pet-related is freshly cleaned, and use a deodoriser to mask any lingering smell from your pets. You may well not mind a bit of doggy scent from your furry friend but this can be a total turn off for potential home-buyers.
Stay safe
Before you open your house to the public, make sure you hide any valuables or personal belongings. That way there is no chance of anything disappearing, and you can comfortably give potential buyers privacy when inspecting your place – they're more likely to have a good look without you hovering over them.
It is also a good idea to have your paperwork ready. You never know when you are going to strike lucky with a sale!