The world's biggest cruise ship is ready to set sail for the first time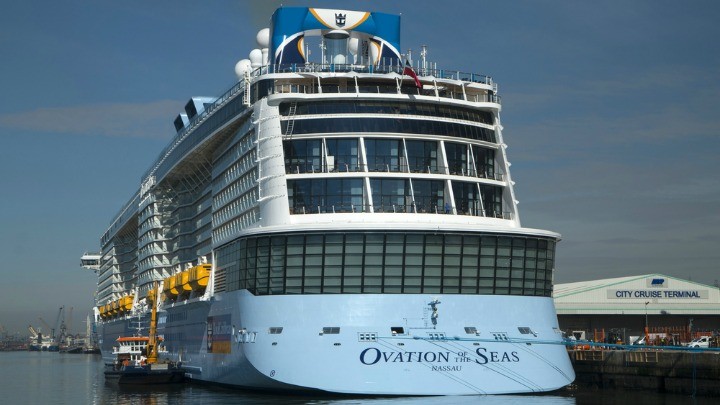 All aboard… the world's newest and biggest cruise ship!
The mammoth Ovation of the Seas is finally ready to set sail after months of fine tuning to make sure everything is perfect for the ship's first voyage.
The $1.3 billion cruise ship was lowered into the water for the first time in Germany, where it was built, and will set off on it's first tip to Southampton in the UK.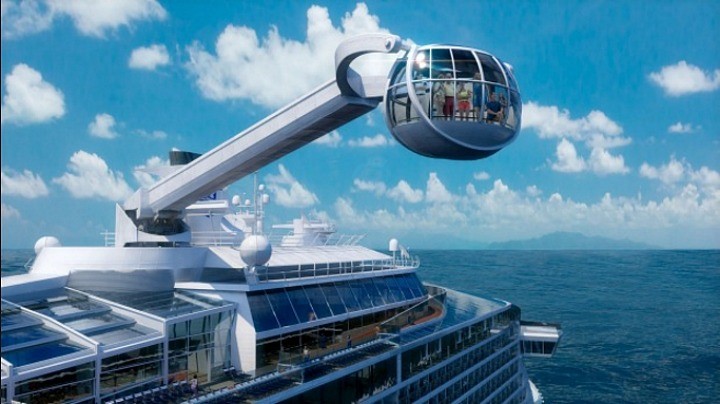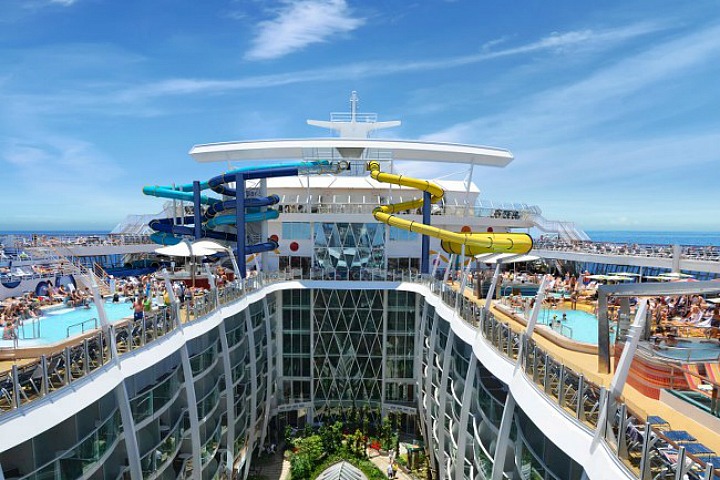 The 18-deck ship is coming to Australia in December when it will sail to Sydney via Fremantle, Adelaide and Hobart before settling in to its new home here.
Ad. Article continues below.
There has been huge anticipation about the shiny new cruiser, which is part of the Royal Caribbean family.
It was designed specifically with Australian and Asia Pacific travellers in mind and features a whole range of incredible entertainment and activities.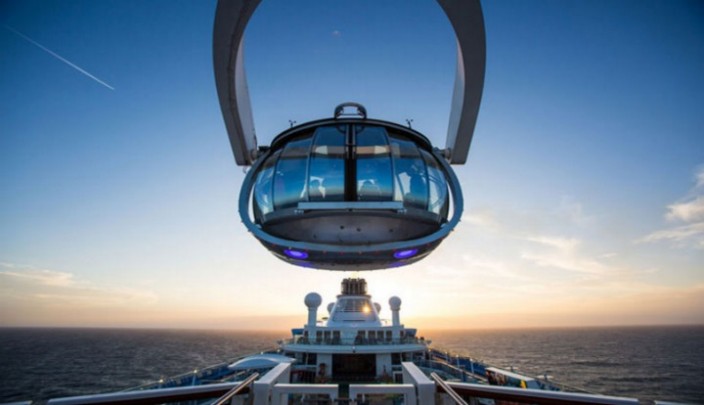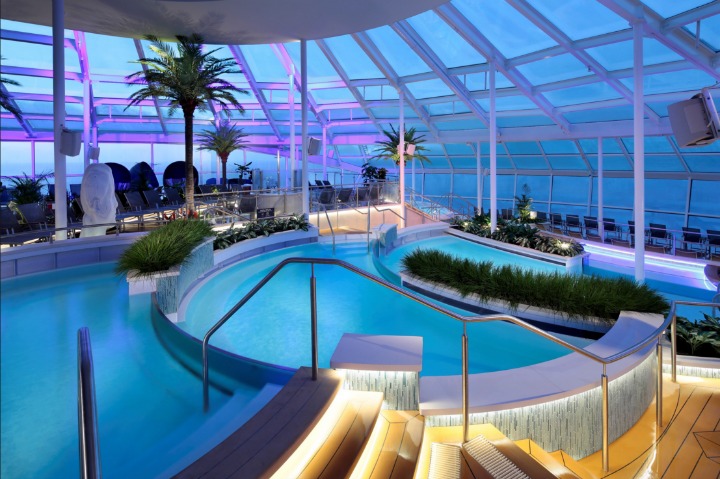 The ship can house 4100 guests at double occupancy and features 2091 staterooms, but don't worry about overcrowding. At 346-metre long and 41-metre wide, there's plenty of room to stretch your sea legs.
Ad. Article continues below.
If you love to get involved in on-board activities, you're in luck. The cruiser features Ripcord by iFLY – a thrill-seeking simulator that allows passengers to experience skydiving on a cruise ship; Bionic Bar which is served by robot bar tenders; North Star, an observation capsule that rises more than 90 metres in the air; 18 restaurants including Jamie's Italian restaurant; and SeaPlex, a large indoor activity space which includes basketball, roller-skating and bumper cars.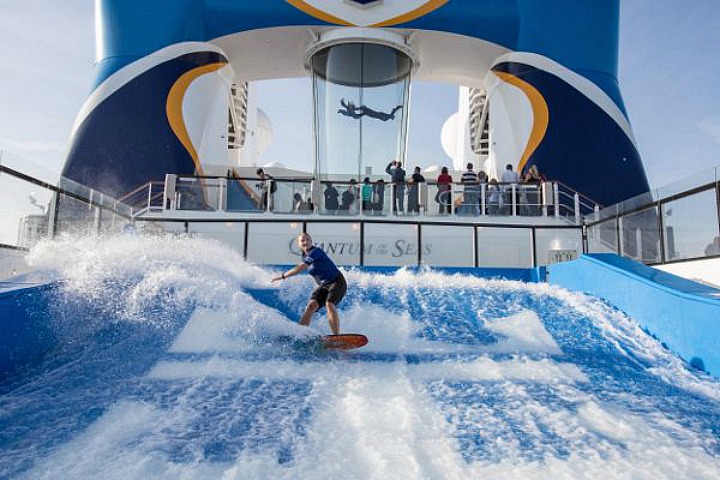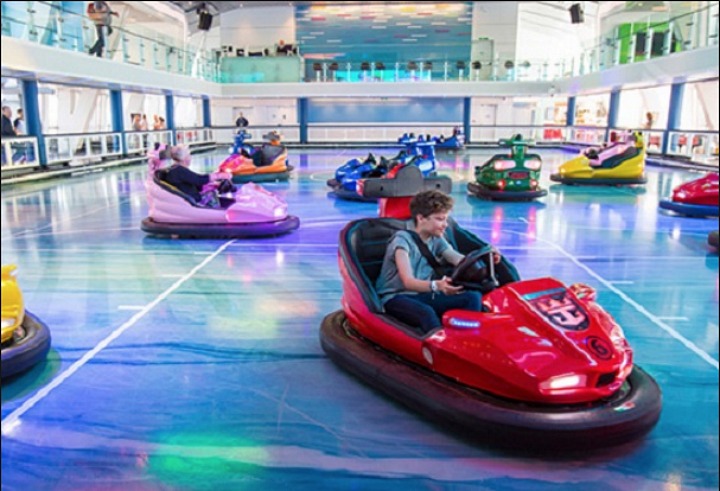 For those who want to take a more relaxed approach to the holiday, there's plenty of pool space, shopping, and even a full-size theatre for you to kick back in.
Would you like to take a trip on the Ovation of the Seas? Have you ever been on a cruise?