A taco-croissant mash-up exists, but would you eat it?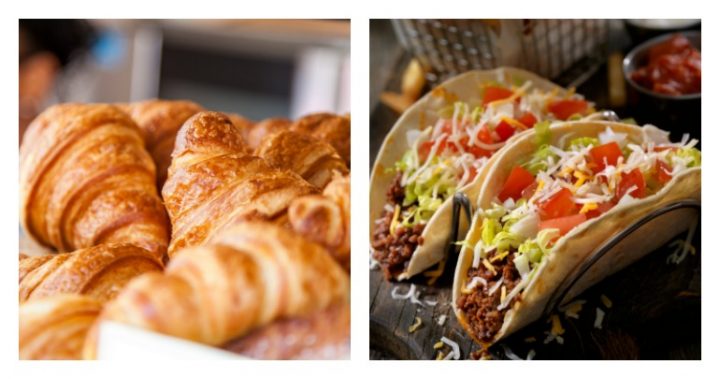 Croissant mash-ups are nothing new … first, the cronut, cruffin and then the sushi croissant took over our social media feeds. 
And, now a flaky pastry filled with taco meat and toppings is sweeping the foodie world.  Viva La Tarte, a bakery in San Francisco, has created the latest food hybrid, a tacro – a mix between a taco and a croissant.  
So, what is it? According to BuzzFeed, it's a flaky croissant with your choice of three fillings: chile chicken with avocado, pulled pork and barbecued jackfruit (vegan meat), with a potential breakfast option in the works. Each tacro is then topped with radishes and onions and comes with green or red salsa, all for a steep price of $12. 
The tacro craze is already blowing up on social media! 
Ad. Article continues below.
It's safe to say, this bakery has hit the mark with its latest creation!
The tacro craze isn't available in Australia yet, and we're not too sure whether that's a good or bad thing. 
Would you try the tacro? Or do you think it's gross?