How to make your own scented drawer liners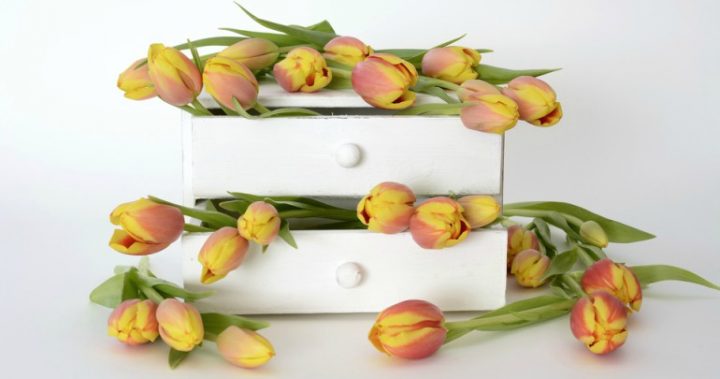 If you ever get tired to your clothes smelling like your dresser drawer, consider creating your own scented drawer liners. Not only will they make your drawers look like new, but your clothes will have that fresh, just-washed smell even longer.
First, choose the paper you'd like to use. It could be some nice wrapping paper or decorative printer paper.
Then measure the inside of the drawer you'd like to line with the scented paper. You will need both the length and the width of the drawer.
Cut your paper to the desired size.
Then, fill a spray bottle with warm water. Add one tea bag and let steep for three minutes. Then remove the tea bag and add two drops of oil of clove and your favourite essential oil to the bottle. You'll need roughly 2ml of oil to 50ml of water for future reference.
Ad. Article continues below.
Mist the mixture onto your paper until completely damp, but not saturated. Saturating the paper will give it an oily residue, and you don't want that.
Hang your paper to dry.
Once the paper has dried, place it in your dresser drawer.