Generous or dangerous? Why gifting a pet is a tricky business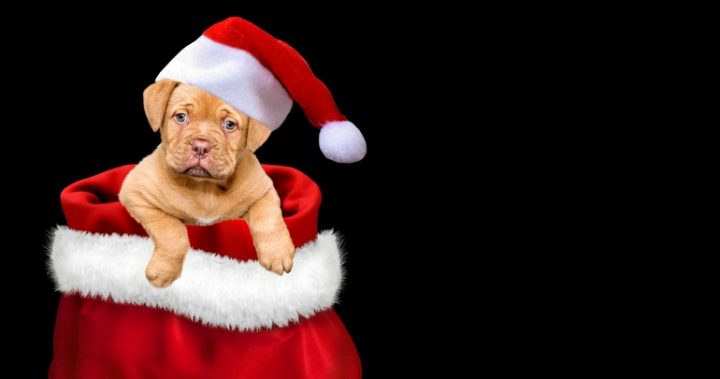 Waking up on Christmas morning to a new puppy or kitten under the tree may be your idea of a dream come true. But is buying someone a pet as a gift really a good idea?
Critics have debated for years over whether giving a pet as a gift is simply a generous gesture, or potentially putting the animal in danger.
Whether they're a nice surprise or not, taking on a pet is a huge responsibility, and one many people may feel unprepared for.
Now experts have offered some key advice when you're choosing whether to gift someone an animal – and urge you to proceed with caution, putting their welfare first.
Ben Pearson, Senior Campaign Manager for World Animal Protection, told Starts at 60: "Pets aren't presents, they are part of your family. Every year thousands of unwanted dogs and cats are abandoned in shelters or on the street.
Ad. Article continues below.
Read more: Why you should get a pet when you retire
"Before buying a pet, research their specific needs and temperament before you bring them home.
"This will help you buy the right pet for your family and ensure you're ready to give them the care they deserve."
Pearson advised adopting a pet from a local rescue shelter as well as encouraging others to do the same, and added: "You'll not only be providing a happy home to an animal in need – you'll also be helping to reduce the demand for animals bred for pet stores."
However, while abandonment is still a serious issue around the festive period, Maree Douglas, communications manager for PetRescue, says the festive period is a good time to buy a pet for a loved one.
Ad. Article continues below.
She said: "Many people spend the holidays at home, which gives new pets a chance to really settle in and bond with their new family before routines start up again in the New Year.
Read more: How to choose the perfect pet to fit your lifestyle
"It can also be a lonely time of year for some people – and there's no better company than a rescue pet. There are so many physical and mental health benefits associated with pet ownership."
She added: "Pets as gifts can be a controversial issue, and the countdown to Christmas is a time many in rescue traditionally approach with caution. But interestingly, studies show that pets given as gifts have the same or even better long-term adoption outcomes than pets adopted directly."
However, she offered advice for people considering buying a pet for someone:
Think about the type of pet that would be most suitable, taking into account the recipient's lifestyle, and the time and resources available to care for a pet long term.
Puppies and kittens are adorable, but can involve a greater time and financial commitment than an older pet. Older pets are generally better with young kids..
Have a chat to local rescue groups to find one that will support you and the recipient during the process. Rescue groups can help match a suitable pet, taking into account the recipient's lifestyle.
Christmas is a relaxing time for many, but it can also be a hectic time for some families. Take into account any holiday plans, and if it is going to be a really busy time, consider gifting an adoption fee.
Are you considering buying a pet for someone this Christmas? Do you think it's a good idea?