Eight things you absolutely must see and do in Tasmania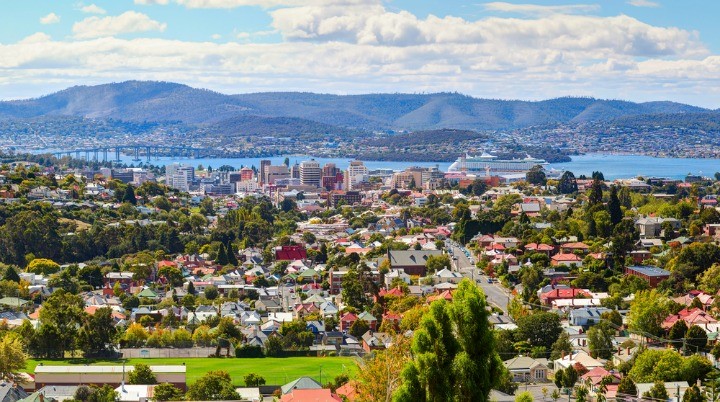 That little island at the bottom of Australia sure does pack a lot in to a small space. With so much to choose from it's difficult to narrow the list down to anything below 20! These picks showcase some of Tasmania's finest and most spectacular views and locations.
1. Watch the ocean glow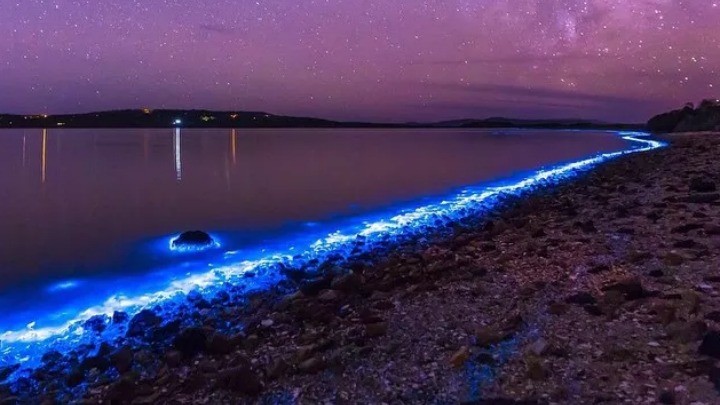 The best place to find this amazing natural sight is the East Coast around Triabunna and the South-East area of Tasmania. The glowing blue light comes from bioluminescent phytoplankton, which has been appearing around Tassie on and off for nearly 15 years. Since nature unfortunately doesn't like to live by a schedule, you'll have to try your luck with this magnificent sight. Be sure to let us know if you're lucky enough to catch a glimpse!
2. Slide through the forest
Ad. Article continues below.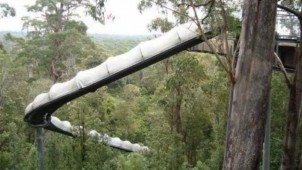 For the brave at heart there's this super slide in Dismal Swamp on the North West coast of the island. It may look scary but the adrenaline rush all the way to the bottom is definitely worth a go and the views along the way are just part of the fun.
3. Climb The Nut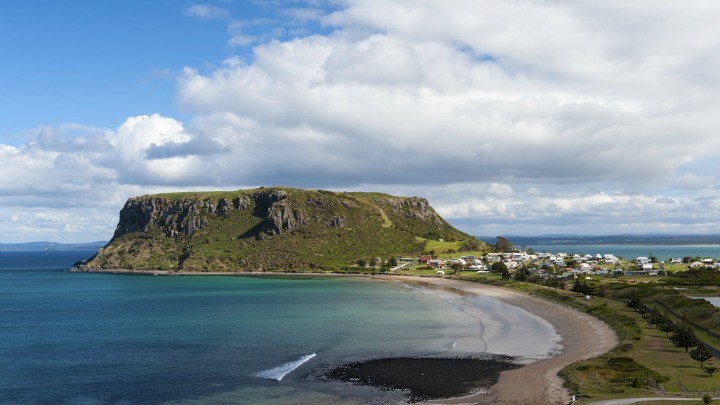 The nut may look mammoth but it only takes 15-20 minutes to climb to the top – albeit a bit of a steep climb. If you'd rather take a more laid back approach you can hitch a ride to the top on a chairlift and enjoy the 360° views when you get there.
Ad. Article continues below.
4. Take in the lavender fields at Bridestowe Estate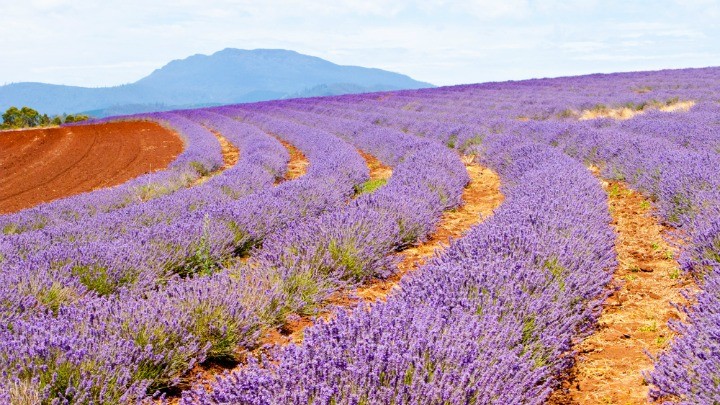 If you're visiting Tassie in the summer you're in luck because the lavender fields at Bridestowe Estate in north Tasmania are in full bloom at this time of year. The farm is bursting with colour and the smell emitted from the flowers is absolutely gorgeous. Take a tour and then settle in for a relaxing lunch finished with a scoop of homemade lavender ice cream.
5. Have a drink at Cascade Brewery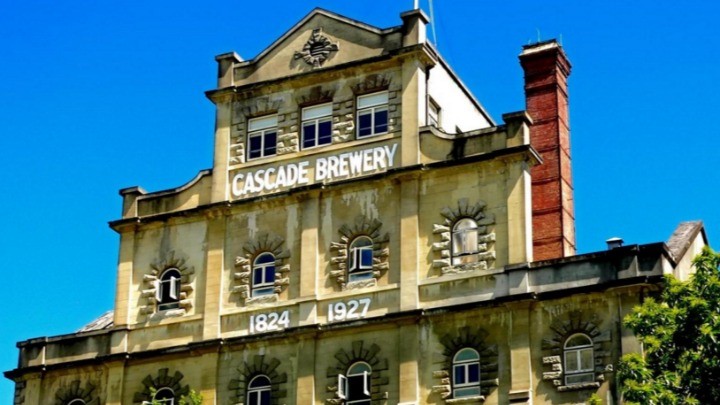 Ad. Article continues below.
This is Australia's oldest brewery – established in 1832 – and it's still pumping out superb beers today. You can sign up for a tasting tour and roam around the historic estate or take a hike on the 12.75km walking track designed by the brewery so visitors can explore the local area from Hobart waterfront to the top of Mount Wellington.
6. Visit the historic Port Arthur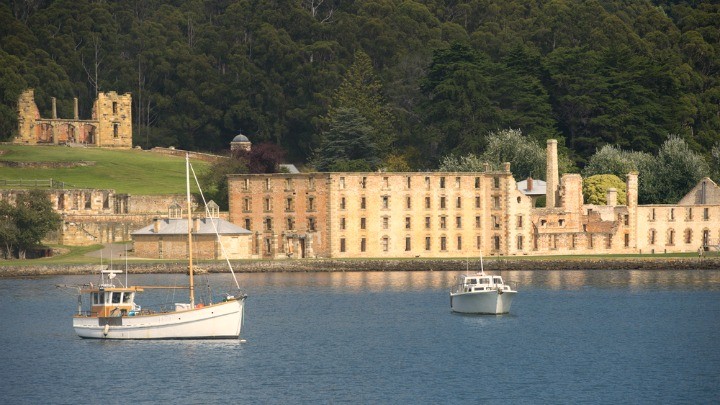 This is one of Australia's biggest tourist attractions and it's no wonder why. The World Heritage convict site used to be an asylum and a prison where residents were sentenced to long periods of isolation and sensory deprivation. The site is also home to one of the country's saddest and most violent crimes, where 35 people were killed in the 1996 mass shooting. There is also an interpretative gallery downstairs where you can follow the convicts' journey from England to Tasmania.
7. Be inspired by Wineglass Bay, Freycinet National Park
Ad. Article continues below.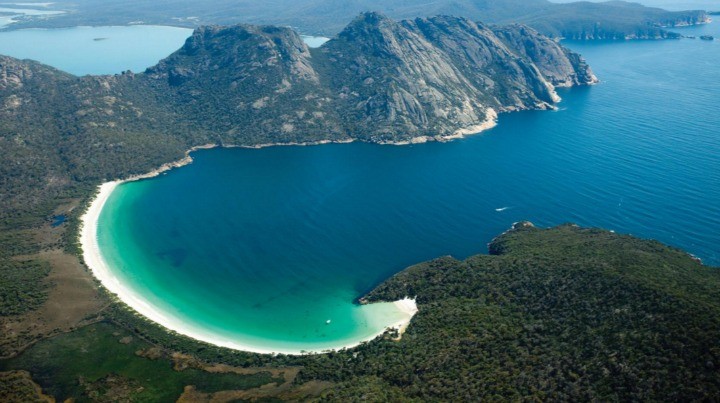 This view is one of the best in Tassie and you can see it a few different ways. Take a hike to the visitors platform or trek to the top of Mount Amos. If you've got the budget for it, a spectacular way to take in the view is to book a scenic flight for around $175 so you can enjoy a birdseye perspective from the top.
8. Take a dip at Hastings Caves and thermal springs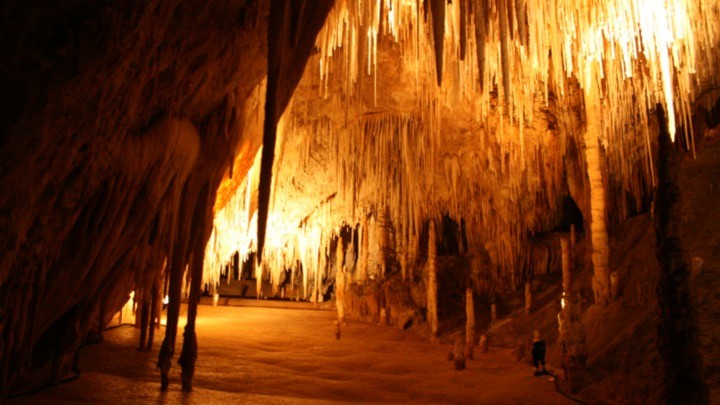 Take a tour of the breathtaking caves and thermal springs south of Dover. Admission includes a 45-minute guided tour of the caves before you get to take a dip in the thermal swimming pool, which contains 28°C water from thermal springs. If you're in the mood for an outdoor lunch, the cafe also sells barbecue packs and picnic hampers!
Have you been to Tasmania? Which one of these places is on your wish list?