By George! Brandis appointed UK High Commissioner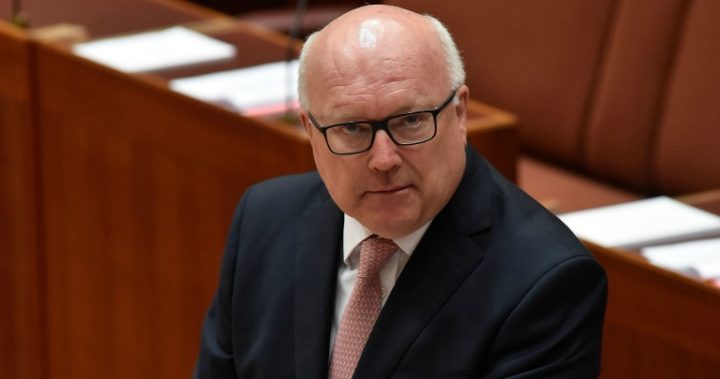 Attorney General George Brandis is leaving Parliament to take up the post of Australia's High Commissioner to the United Kingdom.
The move is part of a pre-Christmas Cabinet reshuffle following John Alexander's victory in the Bennelong by-election win at the weekend.
Brandis is expected to commence the sought-after position in London in the New Year. He will replace Australia's current High Commissioner, Alexander Downer.
Ambassadorships are often regarded as a reward for hard-working politicians looking to get out of Canberra, but still keep their foot in the political door.
The diplomatic roles come with a hefty salary and plenty of diplomatic privileges. Downer was reportedly paid about $280,000 per year while he was High Commissioner to the UK.
Ad. Article continues below.
Brandis will eventually also receive his generous retirement pension.
Brandis has been Attorney-General since Tony Abbott won the 2013 election and has drawn praise in recent months for his impassioned Parliamentary speeches on a number of social issues.
In August, he publicly scolded One Nation leader Pauline Hanson after she wore a burqa in the Senate.
In a scathing speech aimed directly at Hanson, Brandis said the majority of Australia's Muslims were "good, law-abiding Australians" who were vital to our multi-cultural community.
"And to ridicule that community, to drive it into a corner, to mock its religious garments, is an appalling thing to do and I would ask you to reflect on what you have done," he said.
Ad. Article continues below.
In November, he won prise again for his emotional plea to MPs encouraging them to vote Yes on same-sex marriage. He said the postal survey had shown gay people around the country they were not alone.
"There is nothing wrong with you. You are not unusual … there is nothing to hide," he said.
"You are a normal person and, like every other normal person, you have a need to love … Whom you love is for you to decide and others to respect."
In his new role, Brandis will be expected to advocate for Australian interests and forge ties with British parliamentarians and businesses. He will also be privy to plenty of society events and will meet the Queen at Buckingham Palace.
Do you think Brandis is the right man for the job? Should politicians get paid this much considering their other pension privileges?