Australian travellers are obsessed with these things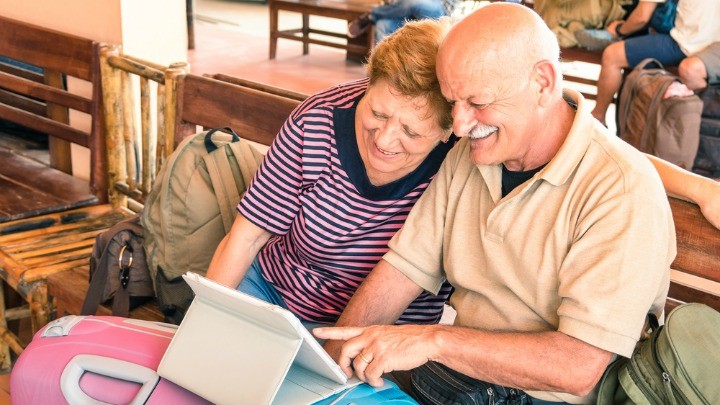 When it comes to overseas travel there are a few things Australians can't seem to get enough of. We love hitting the road, discovering off-beat destinations, and finding a bargain.
Australians have a reputation for being adventurous travellers and we spend billions every year getting out and about exploring new countries and experiences.
When it comes to taking a break and getting away though, there are a few things that as a nation, we're totally obsessed with.
Some of the items on the list are funny, but others are just plain commonsense!
Budget airlines
Ad. Article continues below.
Who doesn't love a good discount flight? Australians will track airline websites and compare flights and tickets for months in the lead up to their trip to save a few dollars. Some might say we're being stingy, but we just call it good sense!
Complaining about budget airlines
As much as we love a cheap flight, it doesn't necessarily mean we feel the love for the airline companies 24/7. Australians will not hesitate to let an airline company know when they are unhappy. Seriously, do we really have to pay $8 for a ham and cheese toastie?
Taking the road less travelled
As young adults, baby boomers loved getting out and discovering new places. They were part of the wave of travellers who popularized places like Indonesia and South East Asia, and hit the road in Europe and every other continent too. These days Australians love trying new things like adventure travel, or kicking back and relaxing on a new cruise or holiday spot.
Ad. Article continues below.
Sneaking on extra carry on
Airlines have really tightened the mark for carry on baggage over the past few years, but not to worry, we're experts at sneaking extras on board! Women have been spotted sporting multiple layers of clothing to lighten to load in their bags, while men have been known to stuff their pockets with snacks, socks, and cameras.
Finding the perfect cup of coffee
We're lucky in Australia to be able to find a good cup of coffee on almost every street, so going overseas can provide a bit of a challenge when it comes to finding a decent cup. France, Italy, Dublin… They've got nothing on a good Aussie brew!
Wearing thongs
Ad. Article continues below.
Whether you're young or just young at heart, getting around in a pair of thongs is something nearly every Australian does. It doesn't seem to matter if you're in Thailand in the middle of summer or England on a cool, cloudy day, you'll be able to pick an Australian out of the crowd by that squeaky rubber sound as they make their way through down the street.
Explaining the difference between Australia and New Zealand
You've probably been asked this question more than once throughout your travels: "Are you from New Zealand or Australia?" We don't know why it's so difficult!
Cruising
There's not other way to say it. Australian absolutely love a good cruise. Be it ocean, river, party, or relaxation – we're onboard and ready to set sail! It's the fastest growing area in the travel market and it doesn't look like it's slowing down anytime soon!
Ad. Article continues below.
Coming home
In the words of Dorothy, 'there's no place like home.' As much as we love getting out and about and seeing the world, there's nothing better than jumping on that plane and heading back home. Any why not? There's no better place on earth!
Can you relate to anything on this list? What are you travel obsessions?