George Clooney has a message for anyone trying to save money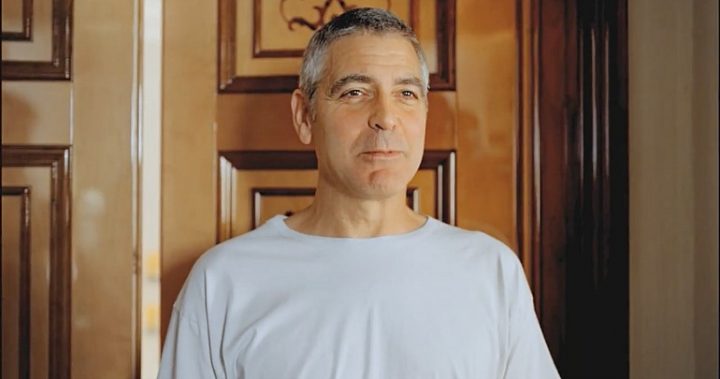 Actor George Clooney is never one to shy away from having a laugh and poking fun at himself and his latest exploration into the world of money is proof of that.
George has teamed up with a Norwegian bank to create an add encouraging people to start savings accounts.
In the cheeky ad, a dishevelled woman is seen waking up in a fancy hotel room she doesn't recognise.
Appearing disorientated, she climbs off the bed and finds a photo of herself in a wedding dress hugging a man with a mask over his face.
She then moves over to the mirror where she see a wedding dress, which she picks up and holds over her body. Enter George Clooney.
Ad. Article continues below.
Grinning from ear to ear, he tells her she looked beautiful wearing it but it looks better off than on, while she looks around clearly having no idea what is going on.
After informing her that he's already started looking at property for them to move into and kissing her on the mouth he saunters off camera while the words flash up on the screen telling us that since we'll never get this lucky we might as well open a savings account instead.
The ad has already received thousands of comments and likes with most people saying they hope the next time they wake up after a little too much tipple they're married to George, too!
Would you like to wake up next to George Clooney one morning? Who's your celebrity crush?