A candid capture of the Queen, late husband Prince Phillip, and their two teenage children, Prince Charles and Princess Anne, enjoying a family lunch at Windsor Castle in Berkshire, circa 1969. The Princess royal appears to be reading a novel of some kind and is dressed stylishly but elegantly in a creme skivvy top and red skirt, whilst Her Majesty, Prince Philip and Prince Charles are more formally dressed in suit attire. According to Getty Images, "A camera is set up to film for Richard Cawston's BBC documentary 'Royal Family', which followed the Royal Family over a period of a year and was broadcast on 21st June, 1969". The intimate image captures a behind-the-scenes look at royal life in its simplest form.
Two handsome princes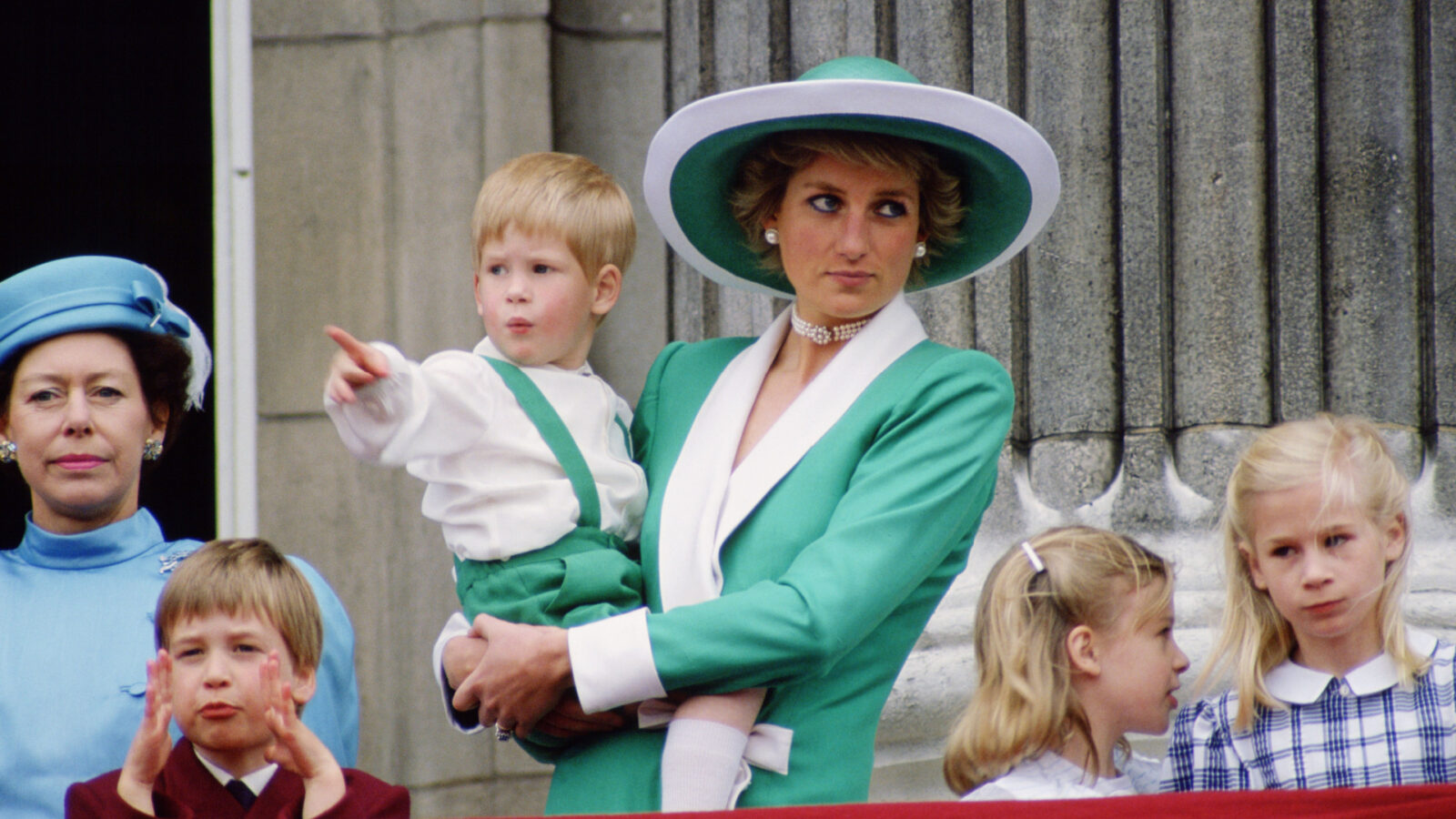 The beautiful Princess Diana, is forever missed and never forgotten. This stunning capture was taken on June 11, 1988 and sees a beautifully dressed Diana alongside her two young sons, Prince William and Prince Harry. Diana holds on to an adorable Prince Harry, who is wearing matching green and white attire as he appears to be pointing out to something happening in the crowd. Diana wears large pearl earrings and a matching pearl choker necklace, looking the picture of royal beauty, sophistication and motherly devotion. The capture has been likened to 2022's balcony appearance at Buckingham Palace, which saw a young Prince George and Louis very much embody the same mannerisms that their father, Prince William, and uncle, Prince Harry once did.
Seven great-grandchildren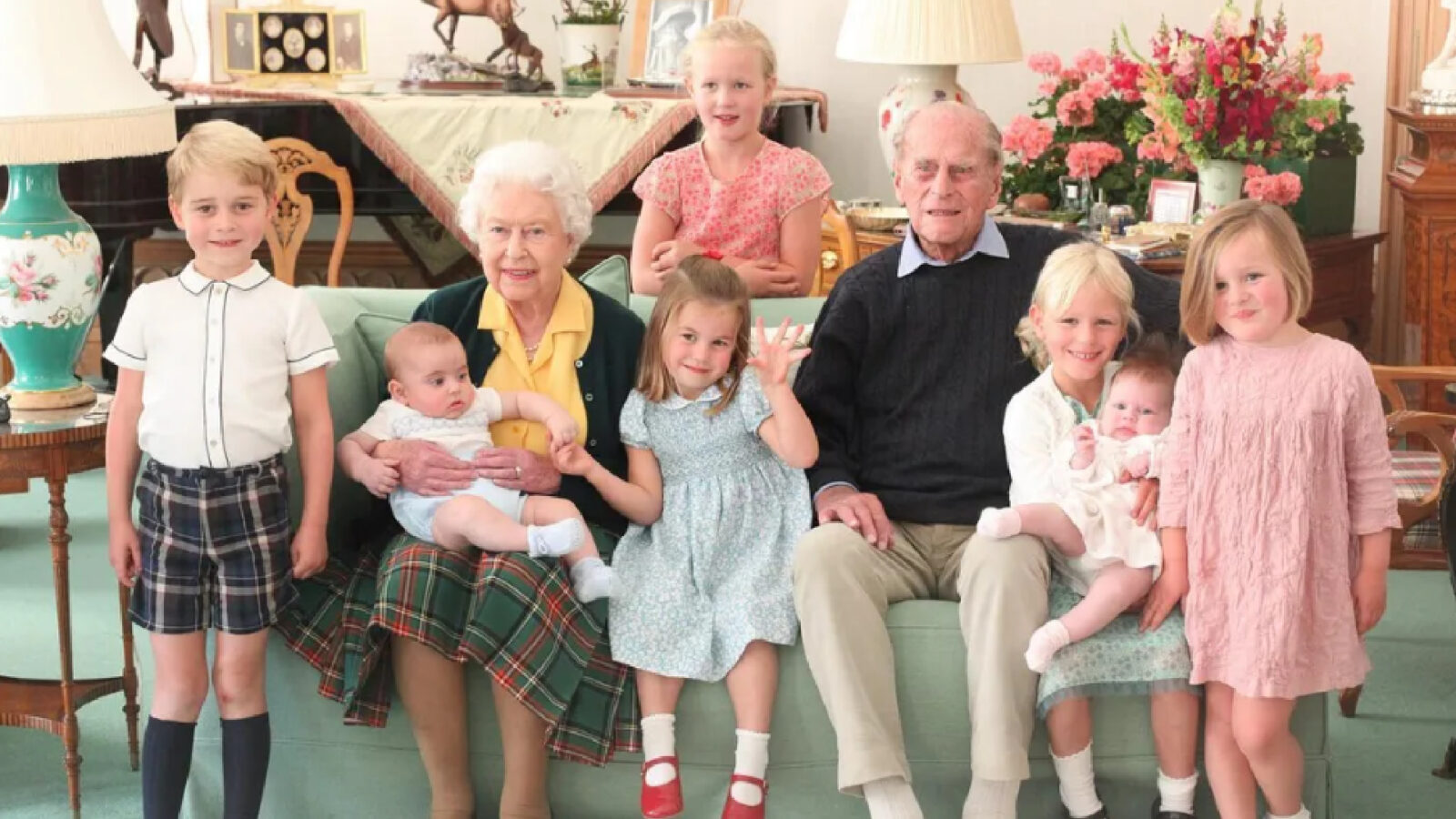 Seven great-grandchildren…and that's not even all of them! This intimate capture sees Her Majesty and late husband Prince Phillip enjoy a sweet moment with seven of their great-grandchildren at Balmoral Castle in 2018. The present grandchildren include The Duke and Duchess of Cambridge's three young children, Prince George, Princess Charlotte and Prince Louis. The special image sheds light on just how far Her Majesty and Prince Phillip have come as they spend time with their extended family members! Her Majesty looks particularly content as she holds on to a baby Prince Louis and smiles sweetly for the camera.
A perfect couple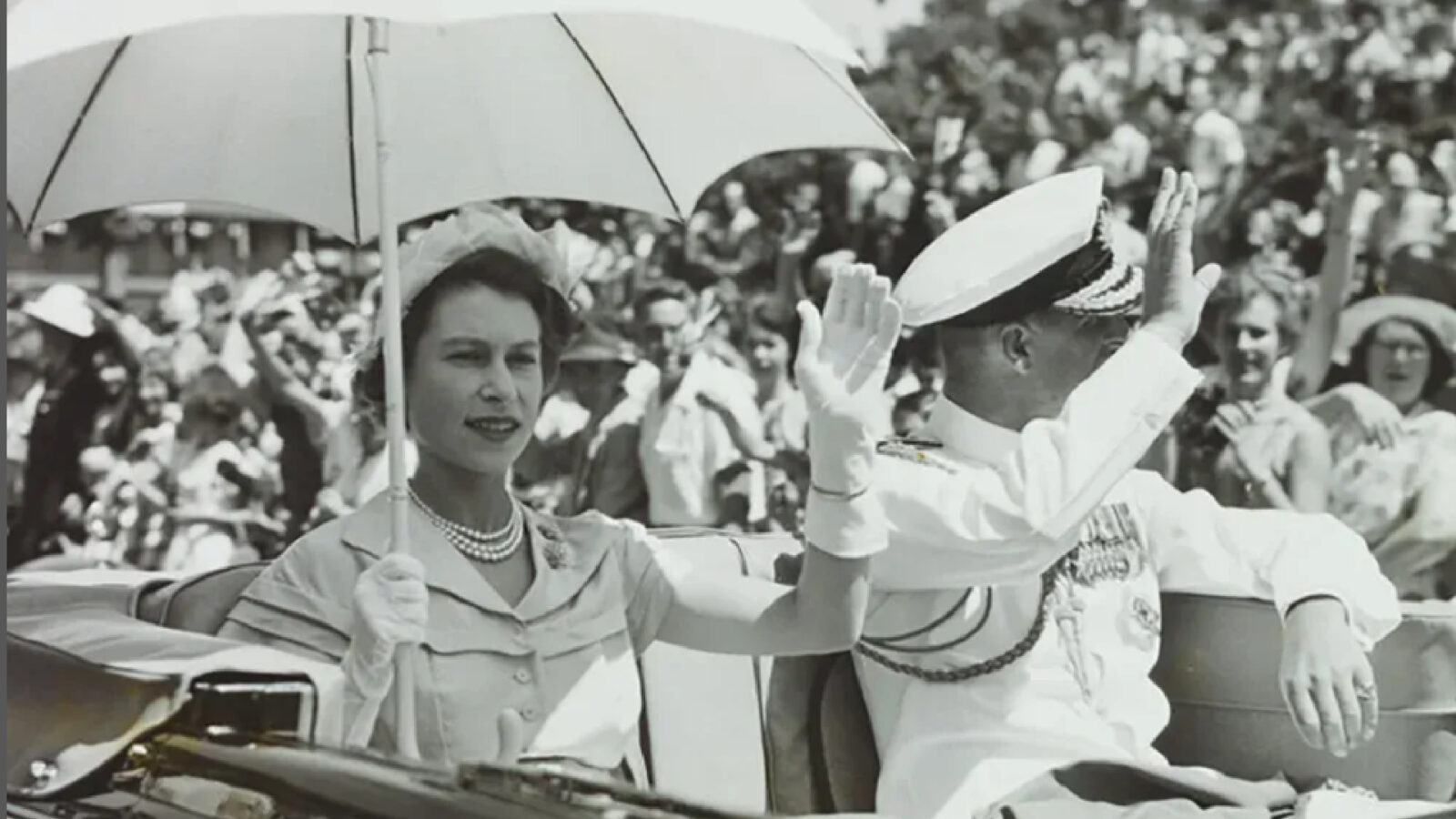 The Queen alongside her husband Prince Phillip, The Duke of Edinburgh. The couple wave to crowds as they travel to Parliament House, Brisbane, Australia in 1954. According to The Royal Family's official social media pages, "Her Majesty's reign commenced with her longest ever Commonwealth tour – from November 1953 to May 1954 she travelled 44,000 miles, visiting 13 countries". Her Majesty looks positively stunning as she dons her signature necklace of pearls and elegantly holds a large umbrella over her head, most likely to shield herself from the sun. Next to her, Prince Phillip looks handsome in full uniform.
A rare family capture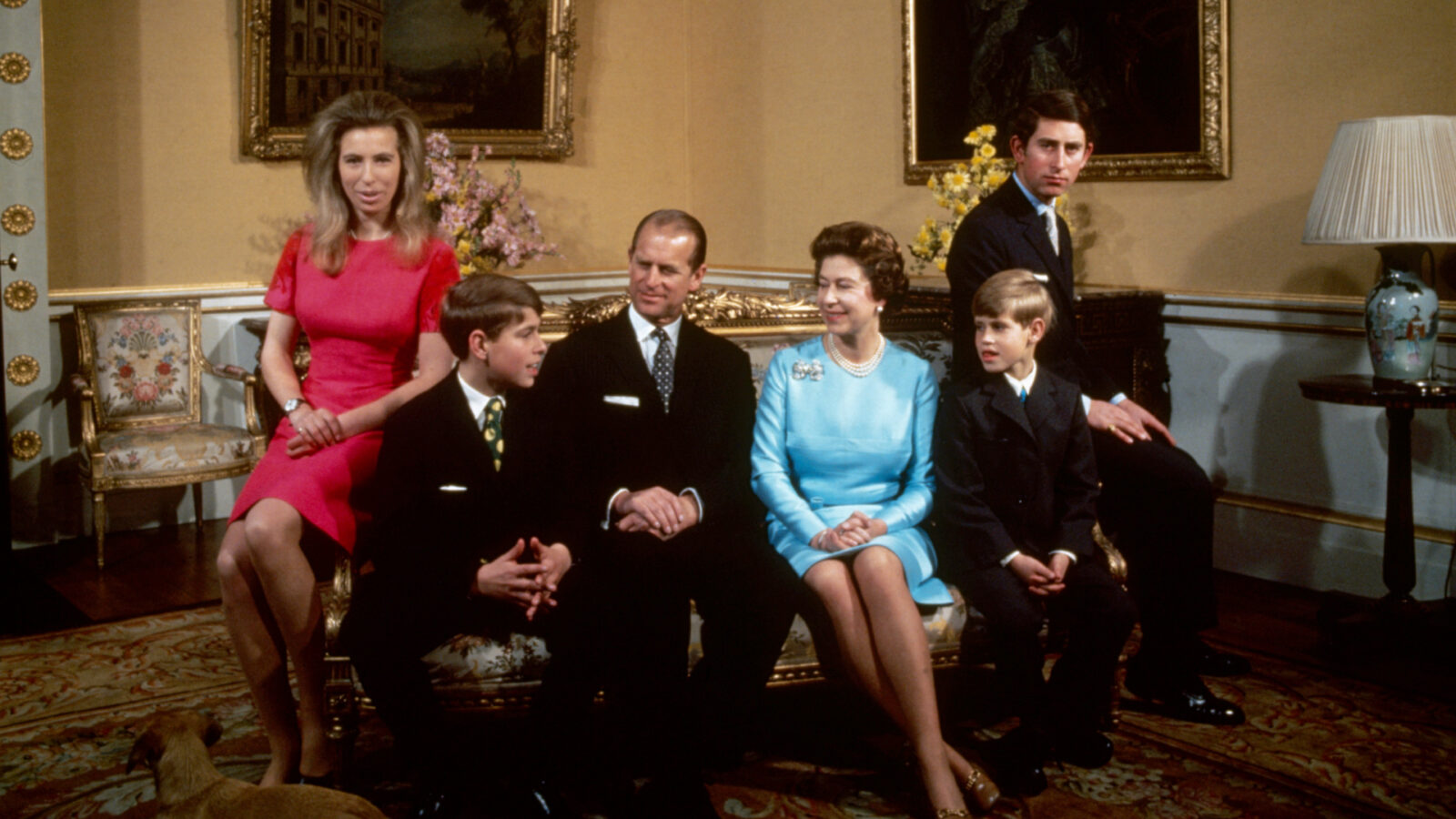 The Queen is rarely pictured alongside all four of her children these days, however, this touching portrait captures a rather homely family moment at Buckingham Palace on the Queen and Prince Phillip's Silver Wedding Anniversary on November 20, 1972. The image sees Her Majesty and Prince Phillip sit side by side with their four children including their three sons, Prince Charles, Prince Andrew and Prince Edward, and their only daughter, Princess Anne. The royals appear happy and relaxed as the camera captures them in their natural state. Princess Anne looks particularly stylish as she dons voluminous hair and an elegant knee-length pinky/red dress.
Family affairs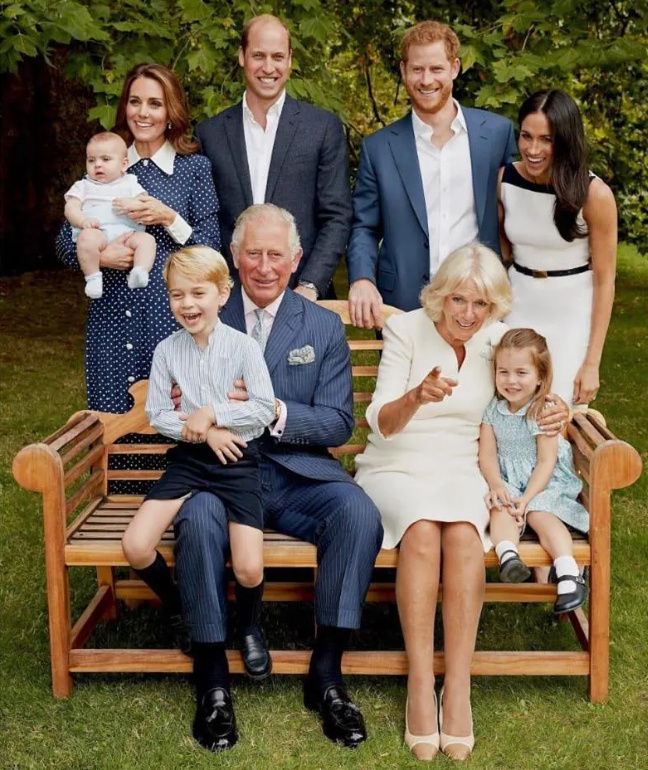 A beautiful yet simplistic family portrait showing the Royal Family in a carefree state as they enjoy an intimate moment together in September, 2018 for an official portrait to mark the Prince of Wales's milestone 70th birthday. The capture features a handsome Prince William and Prince Harry alongside their beautiful wives, The Duke and Duchess of Cornwall, and Prince William and Kate's three young children, Prince George, Princess Charlotte and Prince Louis. Dressed in simple gradient colours, the family appear happy and 'free' as they smile and laugh while being photographed.
The boys in uniform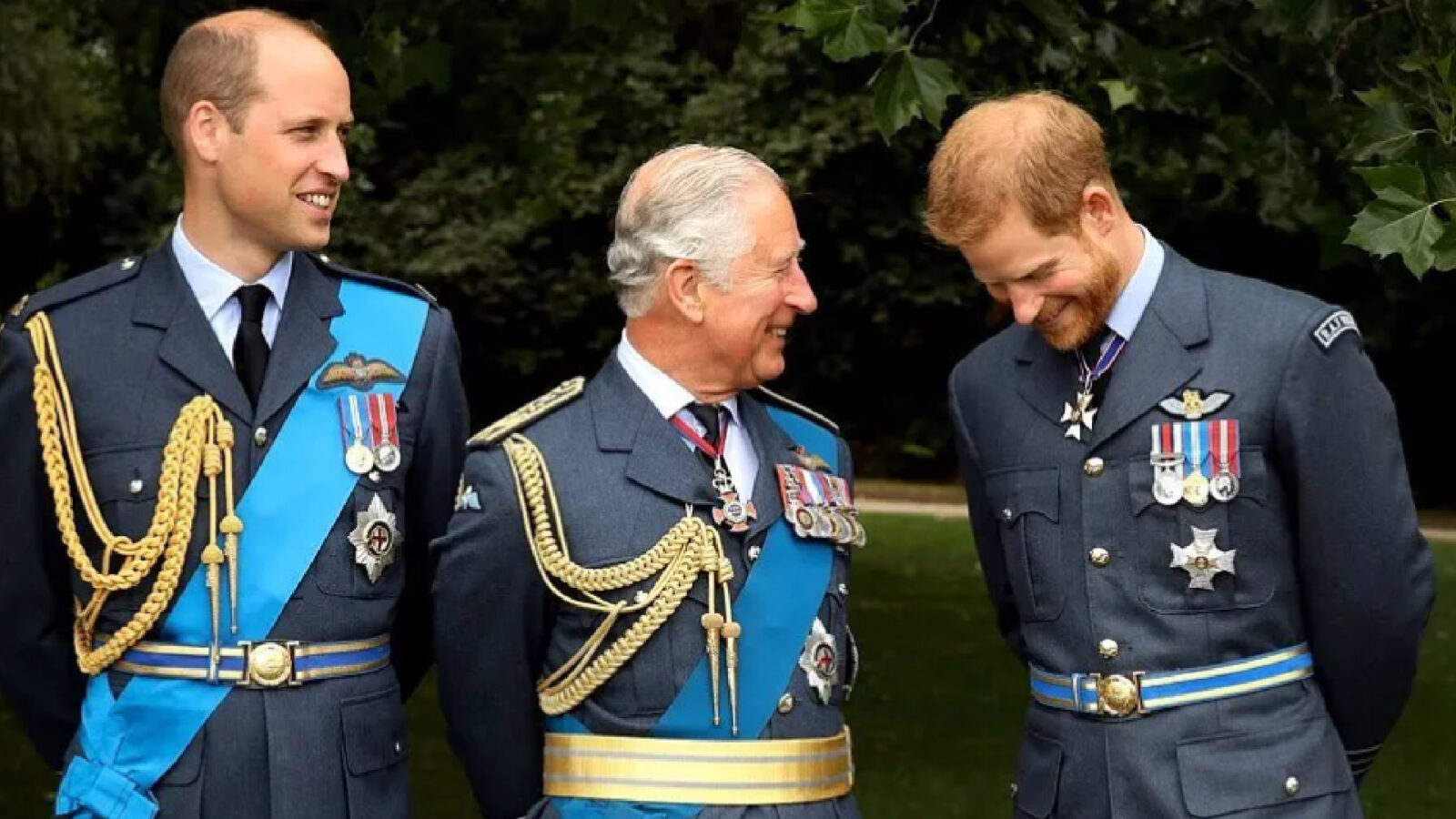 The handsome Princes are pictured enjoying a touching moment with each other amidst the day's festivities. The photo was taken on the grounds of Buckingham Palace where a special ceremony to mark the centenary of the Royal Air Force (RAF) took place on July 10, 2018. The special image sees Prince Charles alongside his two grown sons, Prince William and Prince Harry, the three men smiling as they seemingly enjoyed some kind of inside joke. All three men are dressed handsomely in full Royal Air Force uniforms.
Forbidden love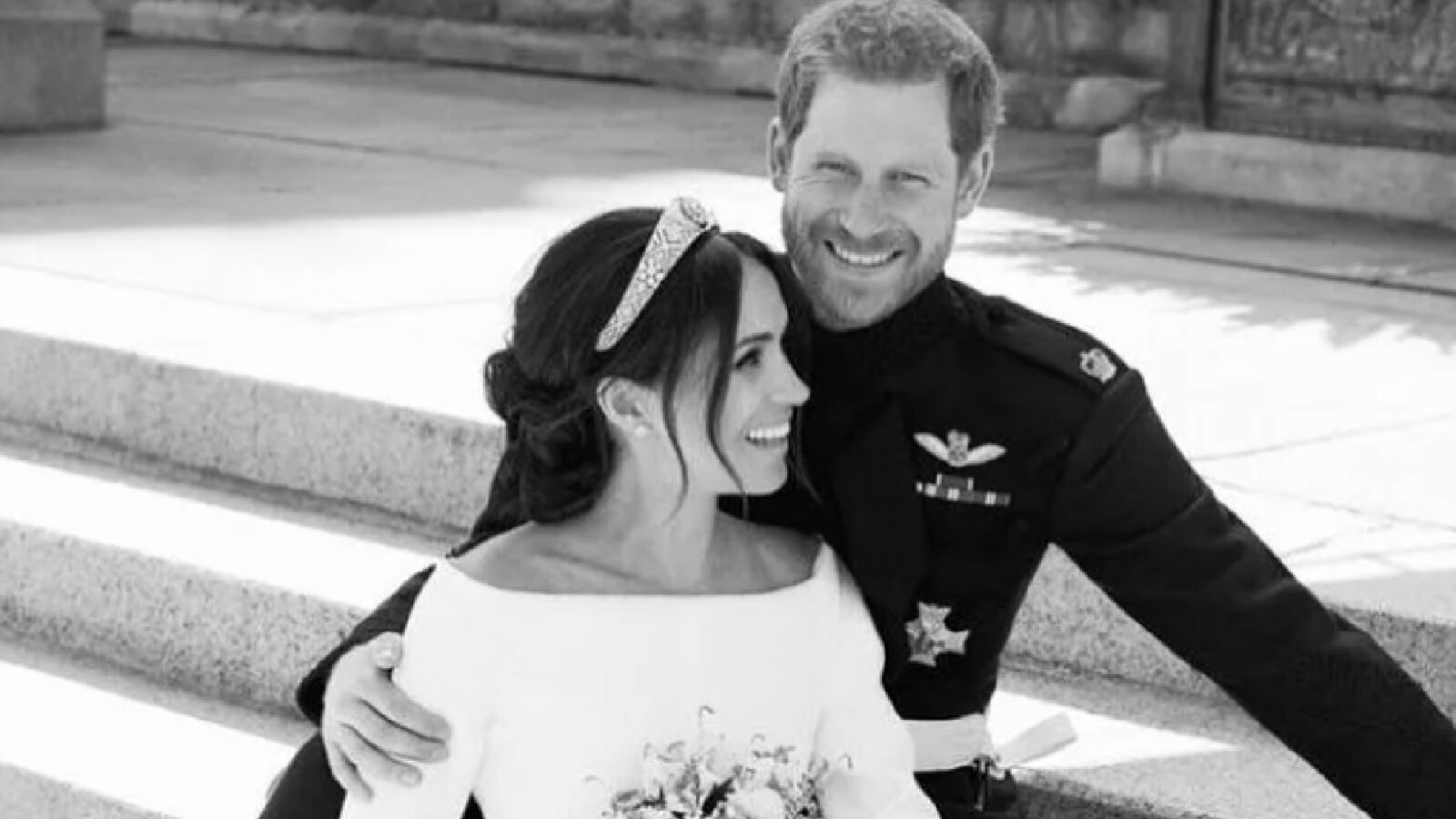 Defying all odds, Prince Harry married his now-wife, Meghan Markle, despite the many roadblocks that came their way. Markle, a previous well-known actress, particularly known for her role in the hit TV series, Suits, met Prince Harry through mutual friends in London in July, 2016. Meghan had been previously married which had caused controversy surrounding the couple's intentions to marry, and Prince Harry was required to seek permission from Her Majesty The Queen before being able to officially marry Markle. The couple have since faced mass controversy surrounding their decision to take a step back from official royal duties, with many claiming Markle is responsible for the controversial decision. The couple currently share two children together, a son, Archie Harrison Mountbatten-Windsor and a daughter, Lilibet Diana.
Blast from the past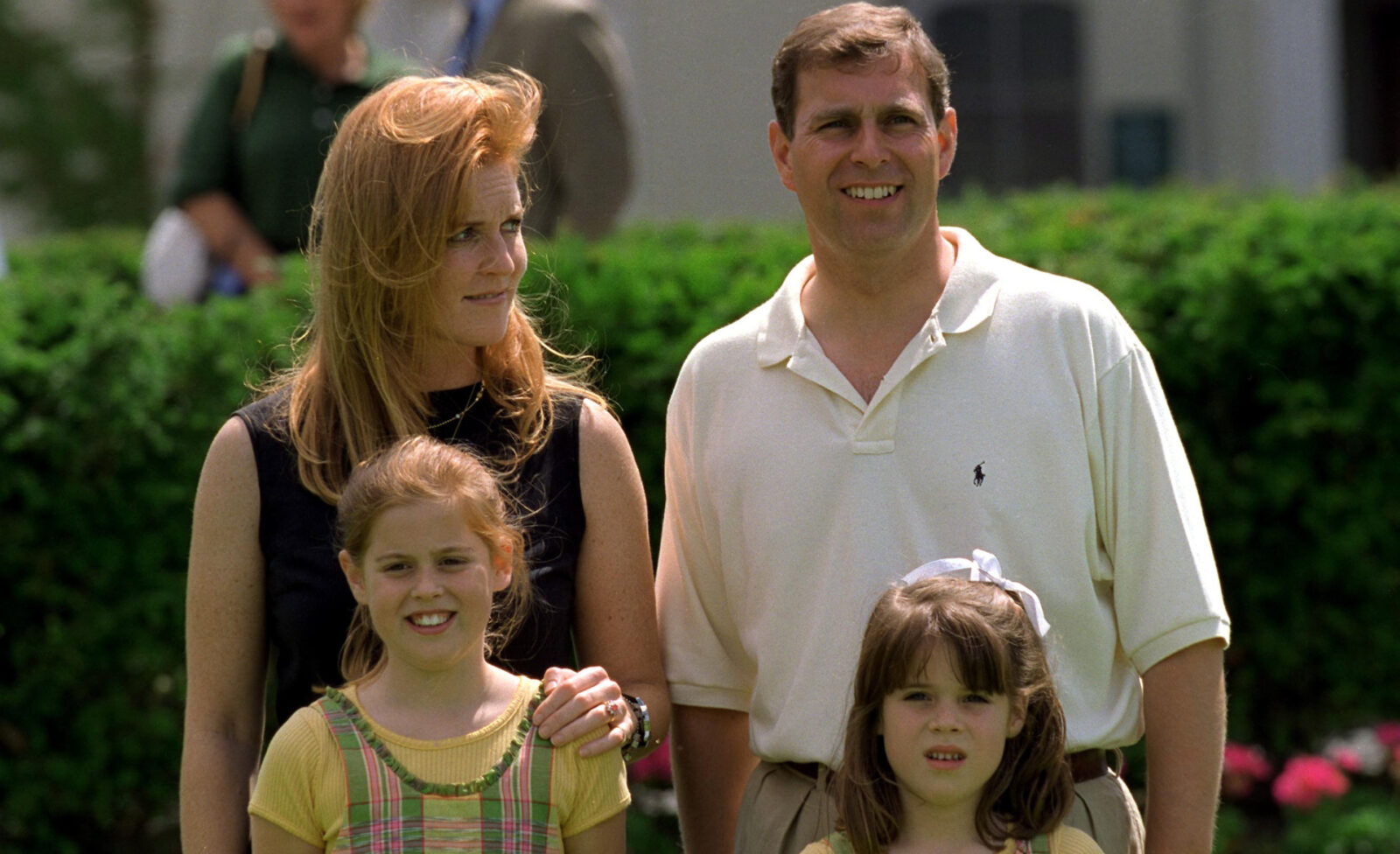 A rare family photo of Prince Andrew and his former wife, Sarah Ferguson, and their two daughters, Princess Beatrice and Princess Eugenie. The couple were wed in 1986 before divorcing just 10 years later, in 1996. Although the true reason behind the couple's divorce is unknown, many royal fans speculate it had something to do with accusations of infidelity. Princess Beatrice and Princess Eugenie have since grown into beautiful, gentle young women and have started their own families. Princess Beatrice married Edoardo Mapelli Mozzi in 2020 and share two children together, daughter Sienna Elizabeth and son Christopher [from Edoardo's previous marriage). Princess Eugenie married Jack Brooksbank in 2018 and have since had a son together, August Philip Hawke.
Queen mother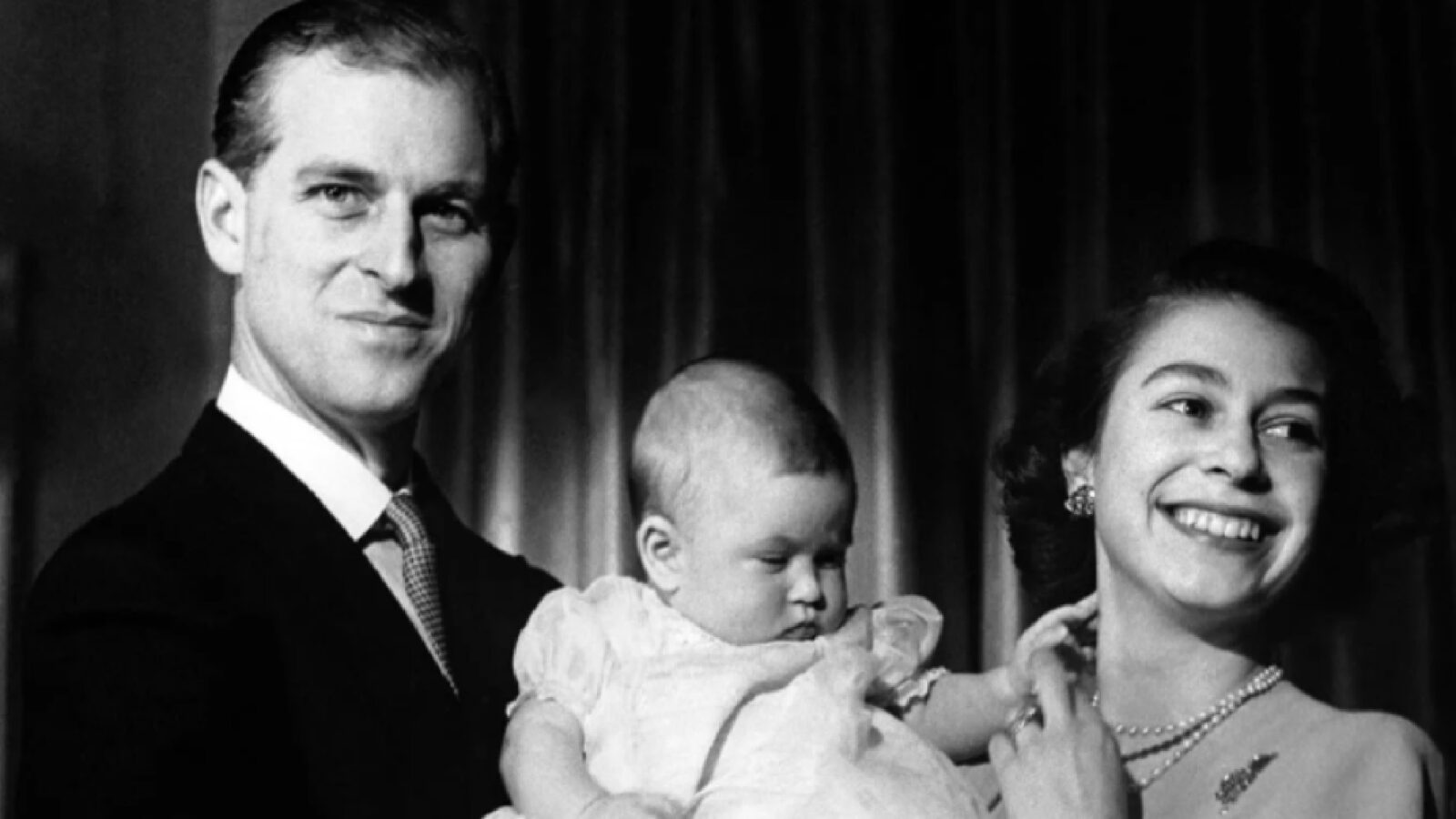 A Queen second, but a mother first. This image captures the beauty of a mother and father sharing a touching moment with their young child. Queen Elizabeth II is a particular stand out in this image as she clutches the hand of her infant, Prince Charles, and smiles off into the distance, seemingly distracted from the camera. Baby Charles looks infatuated with his mother as he wraps his tiny fingers around his mother's hand. Prince Philip looks proud to be alongside his beautiful wife and newborn child as he looks into the camera with a face of integrity and pride. Black and white imagery shows the signs of the times, a throwback to a beautiful family portrait from a special moment in history.
All in white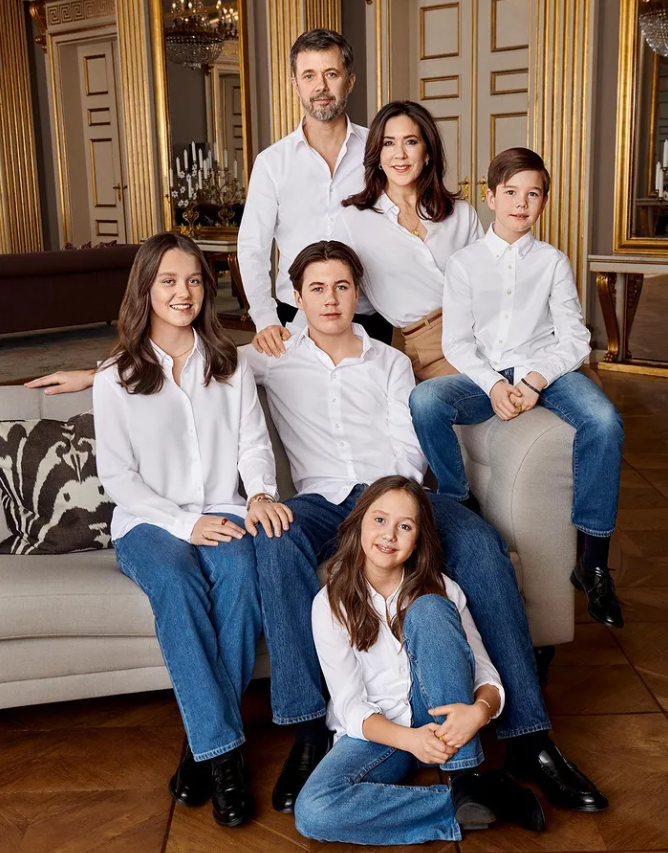 A stunning portrait of the Danish Royal Family. Mary, Crown Princess of Denmark and her husband Prince Frederik pose alongside their four beautiful children who wear matching washed-out blue jeans and casual long-sleeve button-up shirts. The Prince and Princess also wear long sleeve button-ups and casual slacks. The capture provides a rare glimpse into the lives of the Danish Royal couple, whose children, Prince Christian, Princess Josephine, Princess Isabella and Prince Vincent, are rarely shared in the media.