Meghan Markle flashes engagement ring in first photo with Harry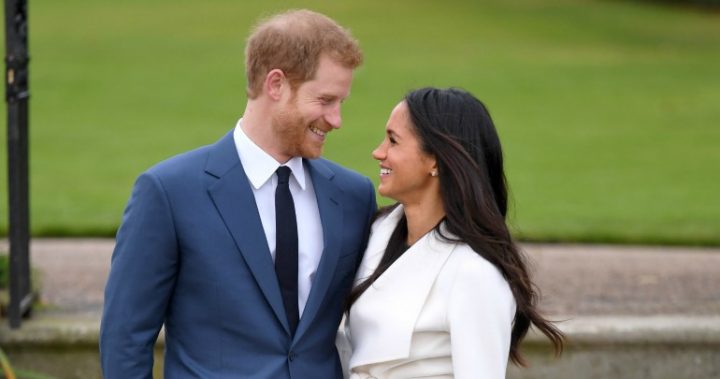 It's been a massive day of news for the royal family.
After weeks of rumours, Prince Harry and Meghan Markle finally announced that they were engaged.
Clarence House broke the news last night, revealing that Prince Charles was "delighted to announce the engagement of Prince Harry to Ms Meghan Markle."
The Queen and Prince Philip said they were "delighted for the couple and wish them every happiness", while the Duke and Duchess of Cambridge said they were overjoyed for the couple.
Ad. Article continues below.
Read more: Prince Harry and Meghan Markle are engaged, Palace announces
Prince Harry and Ms Markle have now posed together for the first time as an engaged couple.
Much to the excitement of the waiting press in London, the pair arrived hand-in-hand at Kensington Palace.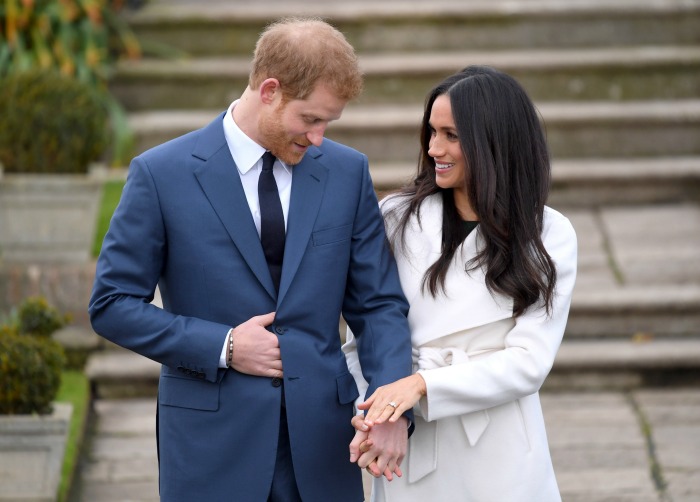 They couldn't stop smiling as they waved to cameras and answered questions from journalists.
Prince Harry wore a navy-blue suit for the outing, while his bride-to-be opted for a stunning white coat to keep her warm on the chilly London day.
They took time to answer questions.
Ad. Article continues below.
In a video posted to YouTube by ET Canada, Prince Harry said he was "thrilled", while Ms Markle said she was "so happy".
At the time, the pair didn't reveal how Harry popped the question, but all was revealed in a BBC interview.
Read more: Prince Harry reveals romantic way he proposed to Meghan Markle
Speaking to Mishal Husain, the couple admitted that it happened over a roast chicken.
Ad. Article continues below.
"It was just your standard, typical for us," Prince Harry said.
Ms Markle added: "It was just a cosy night. What were we doing? Just roasting chicken."
Prince Harry admitted that he knew he wanted to marry Ms Markle the first time they met.
She was also excited to show off her lavish engagement ring and happily flashed it to the cameras during the outing.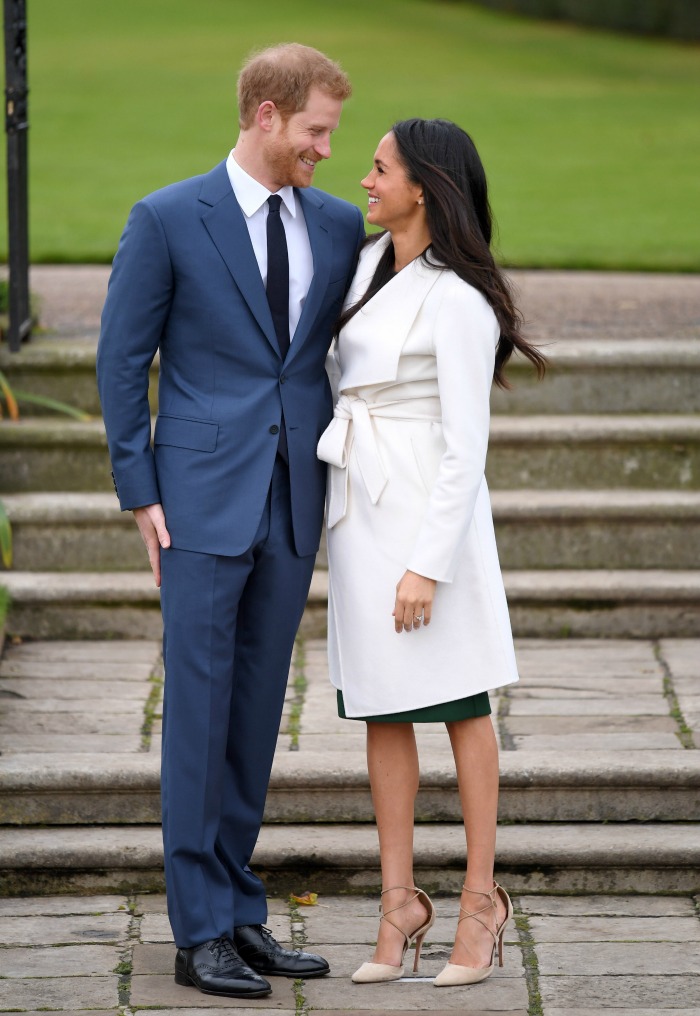 The official Kensington Royal Instagram page shared footage from their first phot call and revealed how the couple were feeling.
"His Royal Highness Prince Harry and Ms. Meghan Markle are 'thrilled and happy' to be engaged," they wrote.
"Here they appear at a photocall at Kensington Palace Gardens this afternoon, on the day their engagement is announced."
Ad. Article continues below.
Fans quickly flooded the page with well wishes.
One person wrote: "I hope she's good to him and treats him right."
Another said: "Melting! They are so adorable."
A third fan added: "An absolutely stunning couple! So beyond happy for them. Can't wait to hear about the date."
What do you think of Meghan's ring? How did your partner propose to you?