According to Nine, the exclusive equestrian event is "said to be the monarch's favourite annual event in her calendar", despite earlier rumours she might not be in attendance at the show due to ongoing mobility issues.
The Monarch was pictured smiling widely and beaming with pride as she enjoyed the day's festivities alongside her youngest son, Prince Edward and his wife, Sophie, Countess of Wessex. Their daughter, Lady Louise, 18, stole the spotlight as she led the pony parade in Prince Phillip's driving carriage.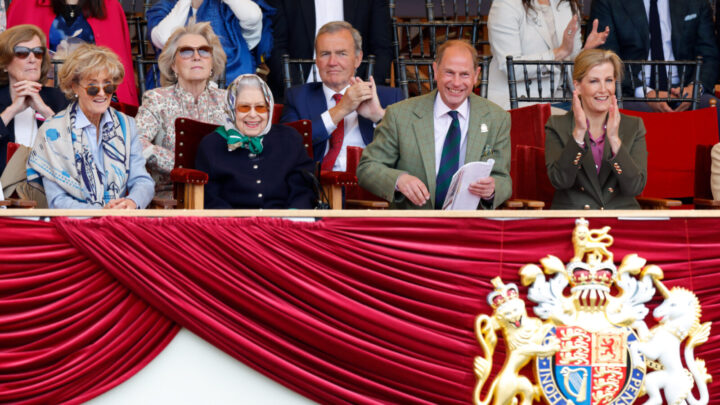 As revealed by Nine, "the Queen's horse Balmoral Leia, a five-year-old grey dun mare, won the Highland Class 64 event before later being announced supreme champion", with a proud Queen responsible for awarding the winner's cup.
The Queen's cheerful appearance at the event comes as a relief for royal fans with many increasingly concerned for the growing state of Her Majesty's health.
Just last week, it was announced that the Queen would not be in attendance at the State Opening of Parliament on Tuesday, May 10, with Buckingham Palace stating ongoing "episodic mobility problems" as the reason for her absence, which marked the first time in 59 years the monarch had not been in attendance at the event.
'The monarch has only missed the event twice previously – both time were while she was heavily pregnant with Prince Andrew and then Prince Edward," according to Nine.
The announcement came as concerning news for many royal fans as the Queen had been forced to forgo a series of public engagements recently due to poor health and mobility issues, with her last public appearance being a service of thanksgiving for her late husband Prince Phillip.
The Palace also announced that the monarch would miss another major event with her attendance at the upcoming Garden Party celebrations in honour of Her Majesty's Platinum Jubilee being cancelled.
"Her Majesty The Queen will be represented by other Members of the Royal Family at this year's Garden Parties, with details on attendance to be confirmed in due course," a statement from Buckingham Palace announced on Thursday evening, May 5.