These types of exercises help keep our bodies strong as we age and help maintain suppleness and strength in our muscles and bones, which weaken naturally with age.
They are particularly useful to know as they can be done at home or at the gym and can be easily adapted over time to increase the difficulty as you get stronger.
Andrew Wynd, APA Sports Physiotherapist at Balwyn Sports and Physiotherapy Centre, says even 10 minutes of weight-bearing training a few times a week can make all the difference.
"It's absolutely critical that we maintain weight-bearing exercise all through life to slow that rate of decline," Wynd says. "What I usually suggest to my patients is do it daily, even if it is just a small amount."
Still, a problem stopping many over-60s from exercising is pain, injury and disability. A physiotherapist is usually the best port of call here as they can work to reduce the pain and increase mobility to make exercise possible again.
"We can try to get whatever is stopping them from a physical barrier out of the way," Wynd says. "If it's a sore knee, we can treat that knee, get it going so that's not the barrier they're using to stop exercising."
Wynd has provided five simple weight-bearing exercises over-60s can try at home or at the gym. Aim for two to four sets of each exercise and between five to 13 repetitions per set. For best results, do these exercises at least three times a week.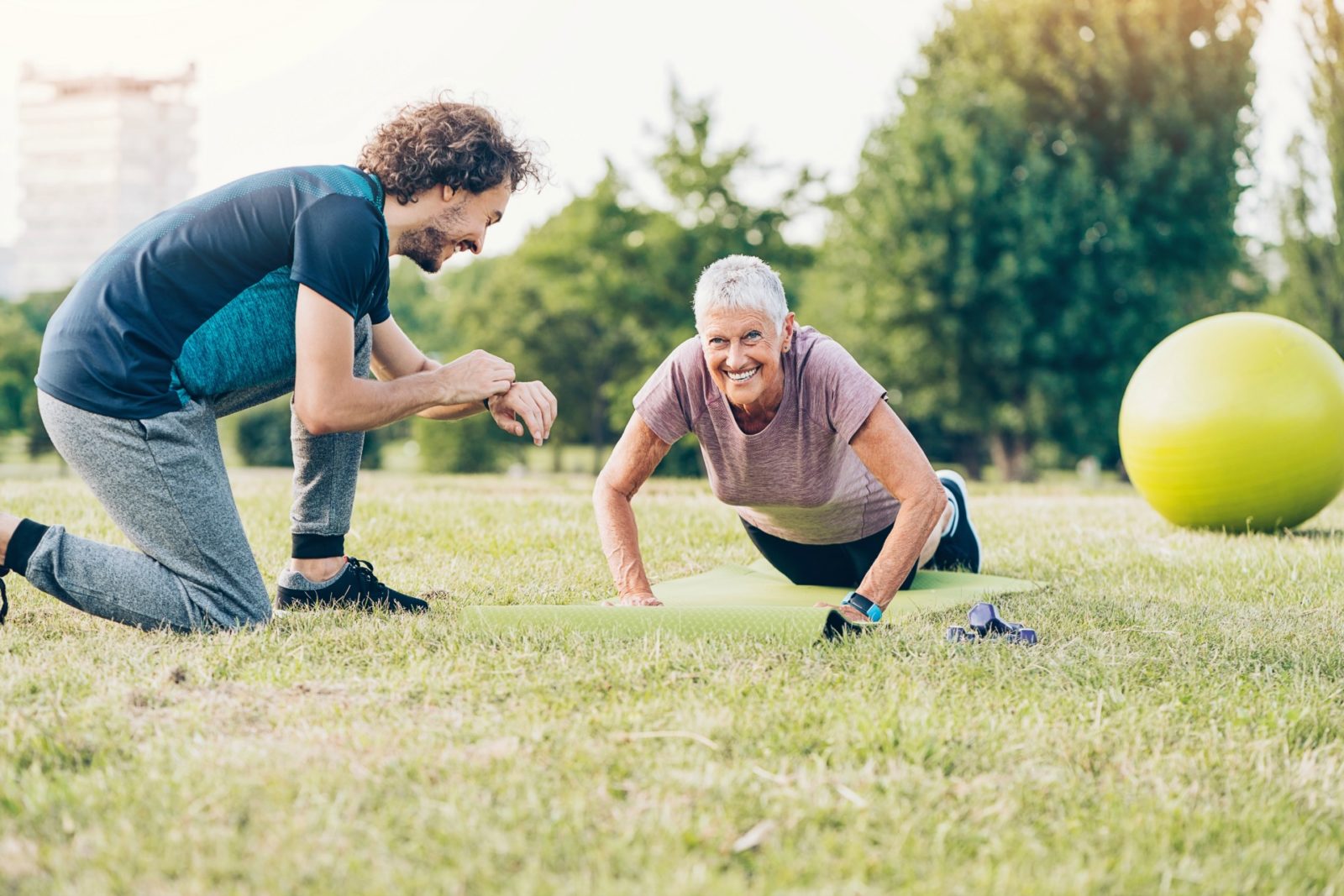 1. Push-ups on knees
Start this exercise on your stomach with your hands flat on the ground underneath your shoulders. Keeping the palms of your hands on the floor, push yourself up and ensure your body forms a straight line from your head to your knees. Bend the arms back down to lower your chest towards the ground and repeat.
For an easier version, keep your knees on the ground while you push yourself up.
Wynd suggests resting for one minute between sets.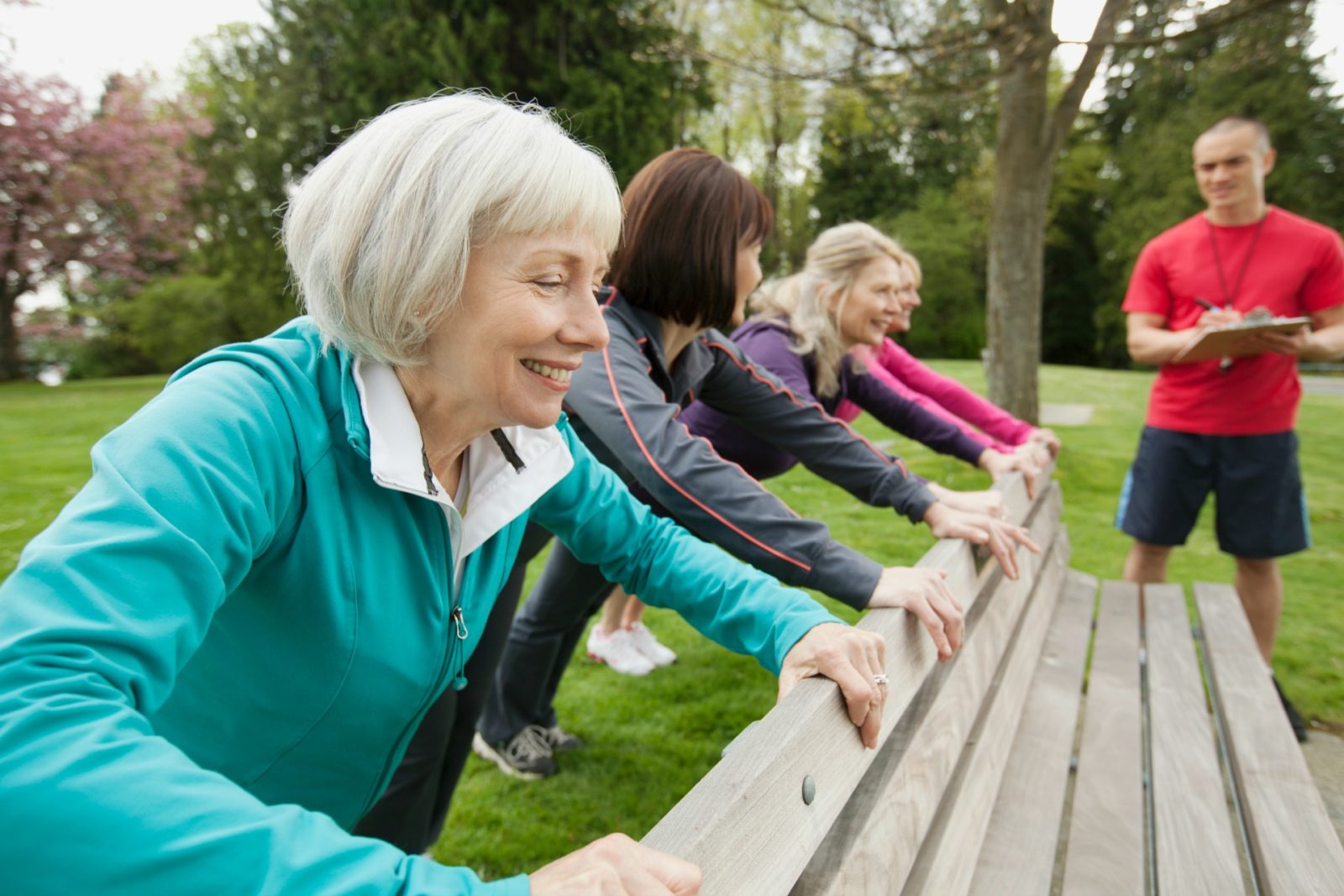 2. Wall push-ups
For people who find it difficult to get down on the floor for regular push-ups, wall push-ups are also a great form of weight-bearing exercise. Face a wall and stand about 45 centimetres away from it. Next, place your hands on the wall at shoulder level and keeping your shoulders down, slowly bend the elbows to bring your face and forearms to the wall.
If you want to increase the intensity, try using one arm at a time.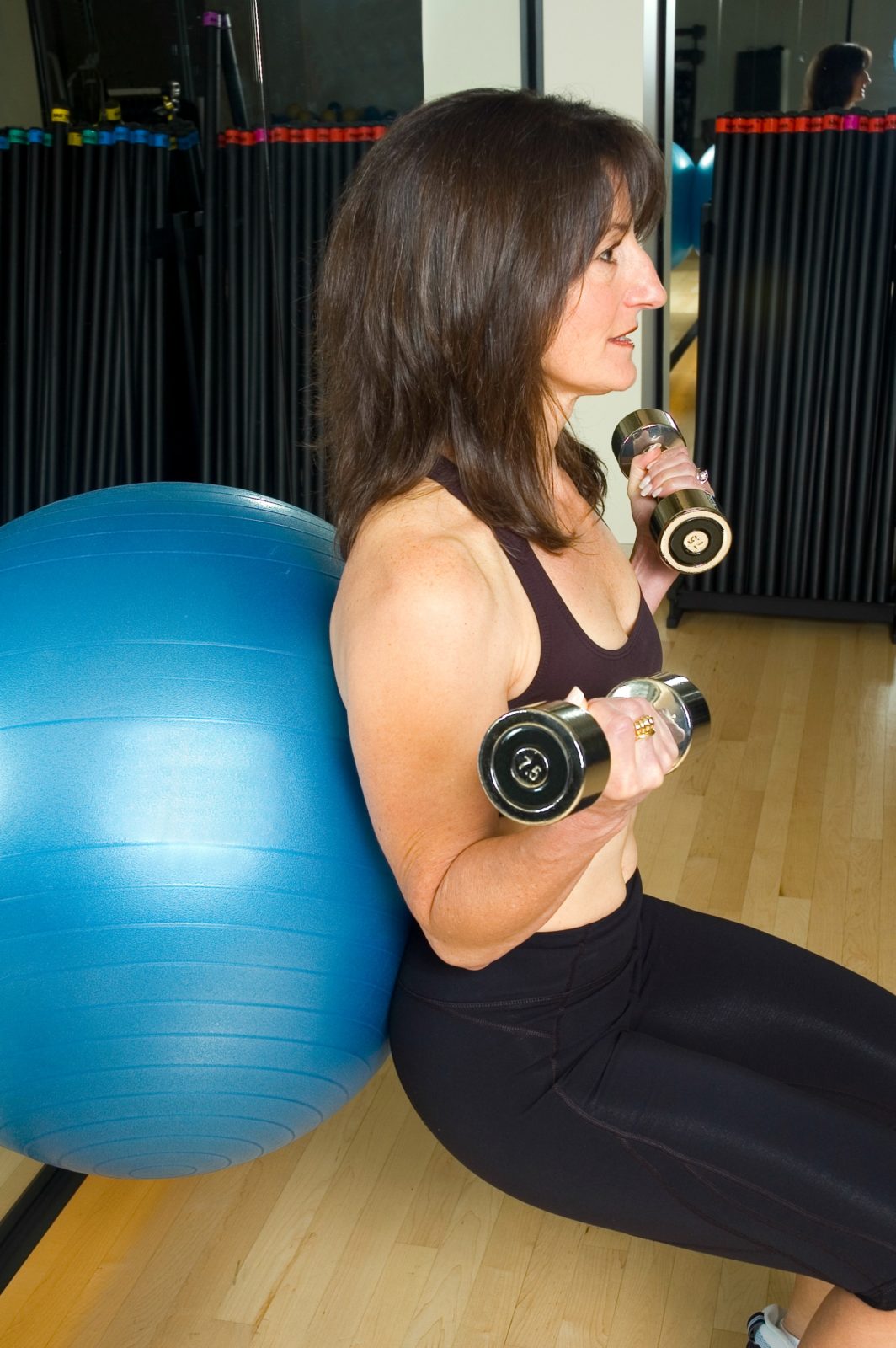 3. Wall squats and lunges
There are a number of useful weight-bearing exercises that can be completed with an exercise ball and a wall. The first is a wall squat, with the aim of bending the knees to 90 degrees and pushing yourself back up again.
Simply place the ball between your lower back and the wall with your feet hip-width apart about 40cm in front of the wall. Gradually bend your knees to 90 degrees, making sure your knees stay in line with the top of your toes. Then return to the standing position.
Wall lunges with a ball are another great exercise. Begin by placing the ball between your back and the wall and stand with one leg in front of another in a split stance. Lower down to create a 90-degree angle at the knee. Just like you did with the squats, make sure your knee stays in line with the top of your toes. Press through the heel of the front foot and return to the original position.
4. Exercise ball routines
Exercise balls are particularly good for building core strength and improving balance. One of the simplest ways to do this is sitting on a ball with your feet on the floor and your back straight. Ensure abdominal breathing remains steady and slowly bounce on the ball with your back remaining straight.
Similarly, stabilisation bouncing is another option and works by maintaining steady abdominal breathing while bouncing on the ball and lifting one arm and the opposite leg. Repeat, but alternate the routine with the other arms and legs.
"The ball adds an impulse that turns on the core muscles, which is critical for spinal health," Wynd says.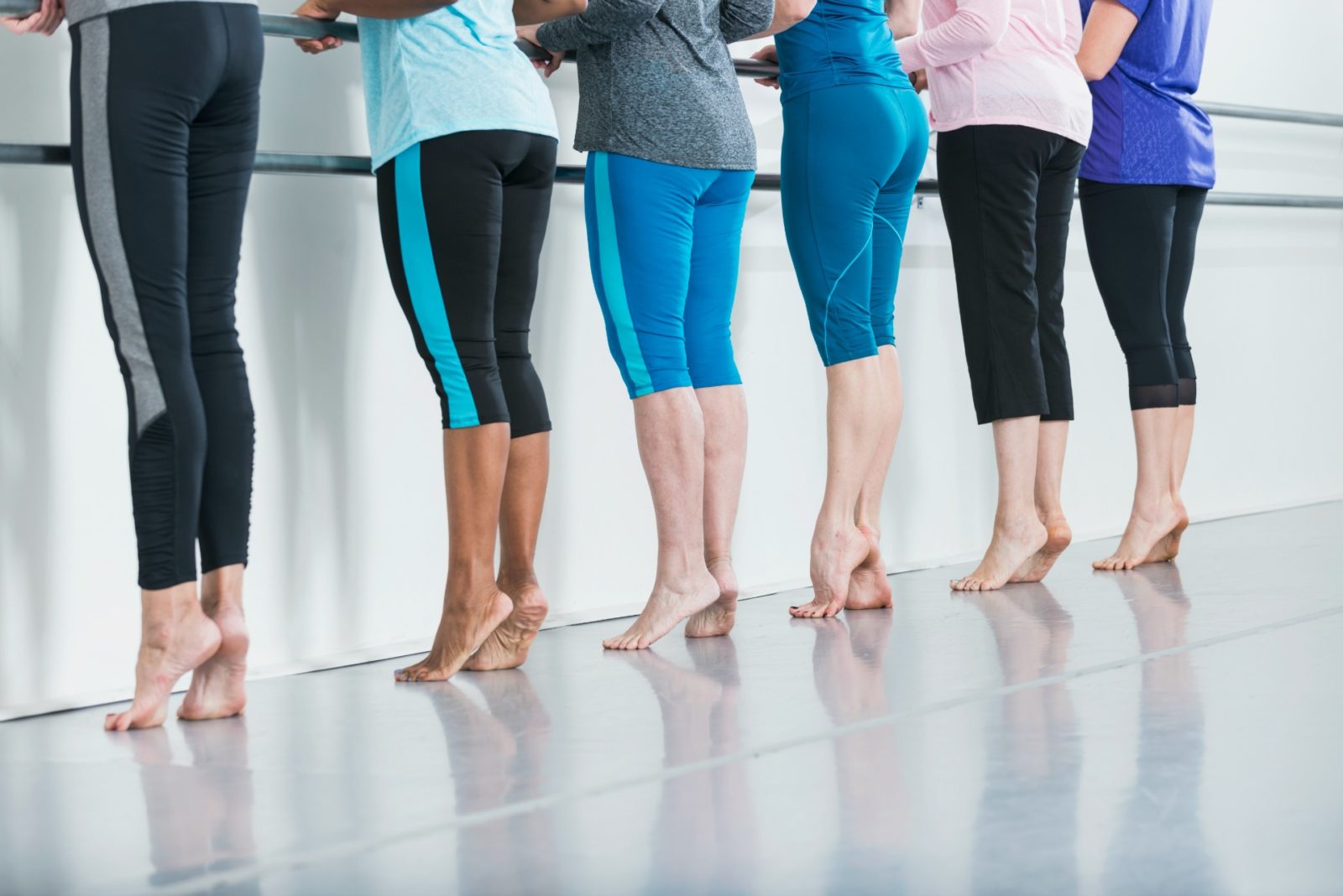 5. Heel raise – Holding railing
Another simple weight-bearing exercise for beginners is to hold onto a railing and raise onto your tippy-toes and back down again.
Come back down fast and allow the heels to contact the ground with a little force. This simple exercise actually stimulates the bones and tendons right up the legs and into the back. Of course, if you have a foot injury it's best to lower your back down slowly and gently.
This article was originally published on February 8, 2023, and has been updated on August 15, 2023. 
IMPORTANT LEGAL INFO This article is of a general nature and FYI only, because it doesn't take into account your personal health requirements or existing medical conditions. That means it's not personalised health advice and shouldn't be relied upon as if it is. Before making a health-related decision, you should work out if the info is appropriate for your situation and get professional medical advice.