Charles and Camilla's surprise smooch gets tongues wagging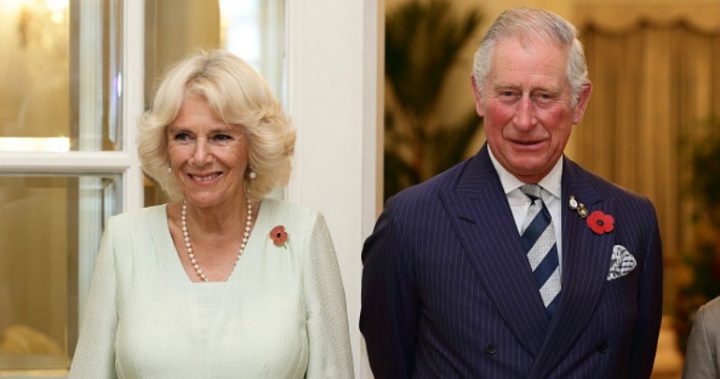 Prince Charles and Camilla Duchess of Cornwall are normally very low-key when it comes to pubic displays of affection, but the royal couple weren't as circumspect as usual during their visit to Singapore.
The pair arrived from separate flights to the city-state and weren't afraid to show that they were happy be reunited, with Charles, 68, giving Camilla, 70, a quick kiss in front of the cameras.
As keen royal-watchers noted, it's only the third time the royal couple have kissed in public view – the other two times reportedly were in 2001 (before they were married) and 2005 , and yes, there are people who keep track of this! – no doubt out of respect for public affection for Charles' ex-wife Princess Diana and the disapproval from some quarters over heir marriage. 
The pair have been an on-off couple since the early '70s and had a relationship while Charles was married to Diana, before finally marrying themselves in 2005.
Camilla wore a pretty floral dress while Charles looked dapper in a navy pinstripe suit for the arrival in Singapore.
Ad. Article continues below.
Camilla Duchess of Cornwall who arrived ahead of #RoyalVisitSingapore greets Prince Charles with a kiss as he arrived in #Singapore #royals pic.twitter.com/Hhpzkxqmcw

— Rookie (@royalfocus1) October 30, 2017
Singapore is the first stop on their 11-day tour, which includes a trip to India. The royal couple hope to further  strengthen their bond with the Commonwealth Nations of Southeast Asia and India ahead of the Commonwealth Heads of Government Meeting next year.
So far, the pair have been in talks with Singapore's Prime Minister Lee Hsien Loong and have paid their respects to Singapore's war dead. Singapore's foreign ministry said in a statement that "the visit reaffirms the historic and long-standing relationship between Singapore and the United Kingdom".
The royal couple will continue their royal tour on Thursday with a trip to Malaysia, before heading to Brunei and India.
Do you think the royal couple are right to keep their PDAs to a minimum?