Camilla looks less than impressed as she arrives in Brunei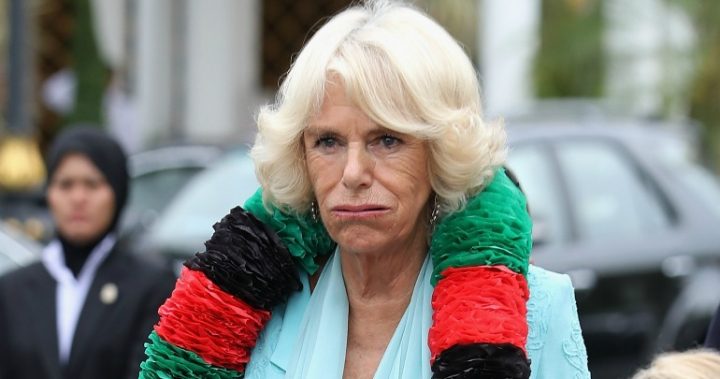 The Duke and Duchess of Cornwall have been going non-stop since they landed in South-East Asia on Tuesday so it's not surprising they looked a little travel worn when they touched down in Brunei overnight.
The royal pair were greeted by children of Gurkha soldiers, who perform a traditional welcome with malla garlands before and later attended a traditional Gurkha reception at Edinburgh Palace with military families.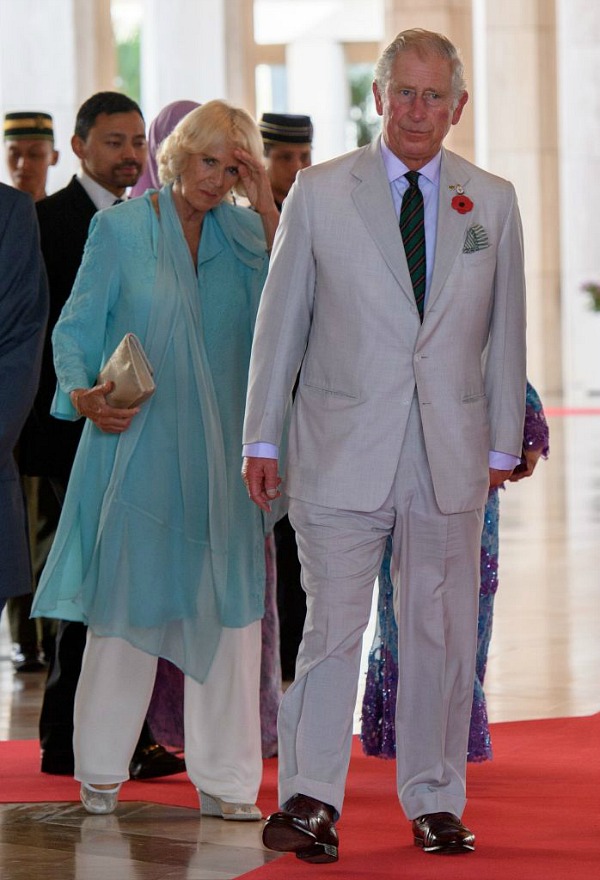 Both Charles and Camilla seemed to perk up a bit once they had enjoyed some food and drinks and later sat down with the Sultan of Brunei and his wife.
Ad. Article continues below.
Speaking with Her Majesty Raja Isteri, Camilla commented that she and Charles had been throwing themselves into the gruelling schedule over the week.
Ad. Article continues below.
"Every day, we're non-stop!" she was overheard saying.
Ad. Article continues below.
The Duke and Duchess have already have already visited Singapore and Malaysia and will next head to India.
Earlier in the week they surprised royal watchers by sharing a rare public smooch in front of the cameras after landing in Singapore.
Ad. Article continues below.
The pair flew on seperate planes to the bustling city and Charles couldn't resist planting a kiss on his wife when he saw her again.
The royal family is usually rather discreet when it comes to public displays of affection, but it seems the Duke and Duchess didn't mind one bit.
Are you a fan of this royal couple? Is it nice to see their still so in love after all these years?